News & Announcements
Public safety a priority for TFS-hosted cycling event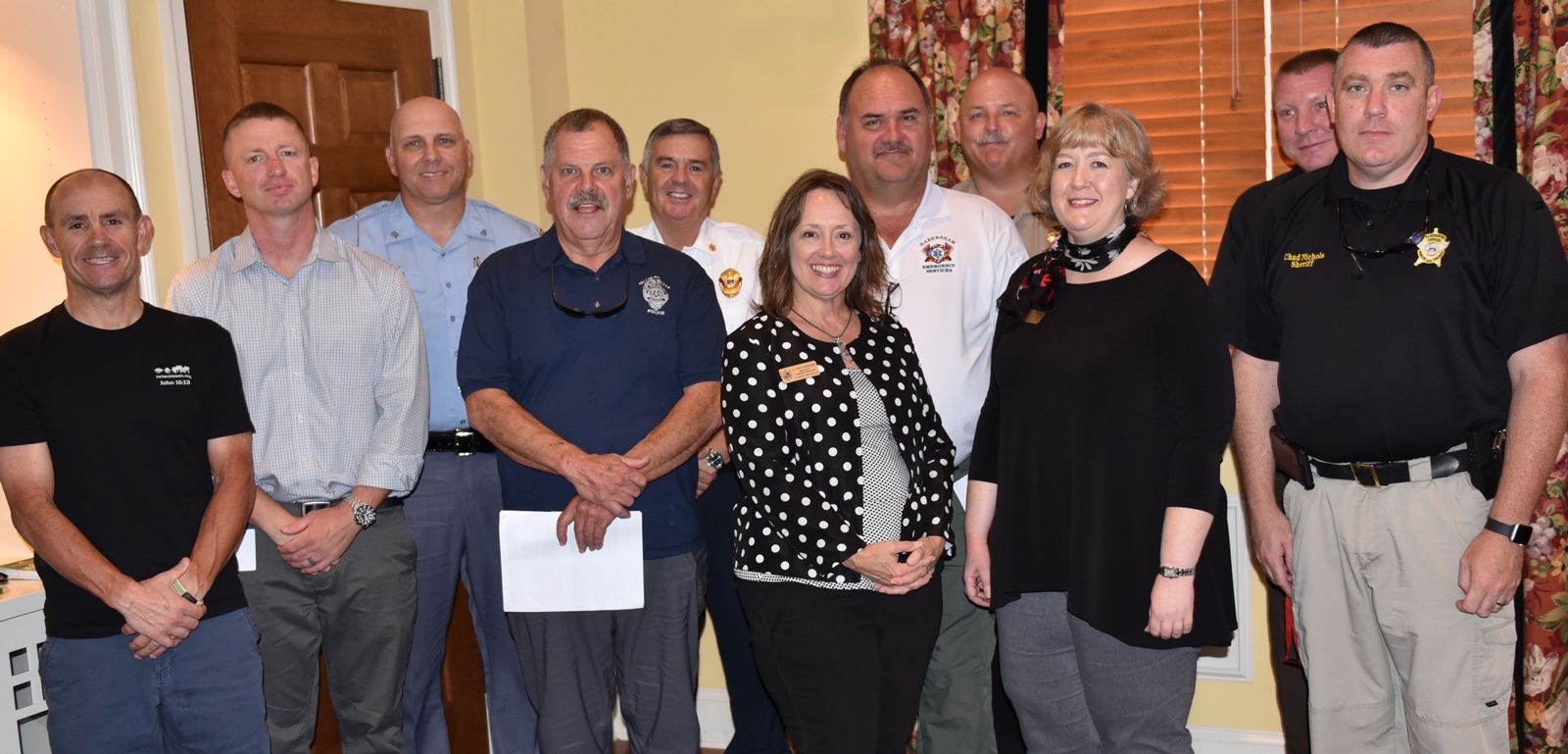 For the fourth year, an interagency cooperative effort focused on traffic safety is in place for the upcoming Twin Rivers Challenge, a road cycling event hosted by Tallulah Falls School set for Oct. 27.
Representatives from area public safety agencies – Georgia State Patrol, Habersham and Rabun County sheriff's offices, Habersham County Emergency Medical Services, Habersham County Fire Department, Tallulah Falls Police Department – met with ride organizers on Aug. 29 to discuss logistics for the ride.
According to President and Head of School Larry A. Peevy, safety for the riders is a top priority. "Without the strong partnership with these community agencies, we couldn't stage an event like this," Peevy said. "The ride is a fundraiser for student scholarships, with financial support growing each year."
Riders can select one of three route options – 45K, 72K and 100K. The 100K option includes three competitive climbs. All rides begin at 9 a.m. with all riders returning to Tallulah Falls School where cyclists can enjoy a post-ride meal and live bluegrass music.
"We look forward to extending warm hospitality to returning riders and newcomers," Peevy said.
For more information about the TRC, visit tallulahfalls.org/TRC or find the event on Facebook.
---
Photo: Brian Boyd/Tallulah Falls School
Shown, front row, from left, are Twin Rivers Challenge committee co-chairJoeyBrown ,TFS Security Director Dustin Rogers, Tallulah Falls Police Chief Bill Goatcher, TFS Director of Community Relations E. Lane Gresham; TFS Executive Director for Advancement Sonya Smith, Rabun County Sheriff Chad Nichols; back row, from left, are Georgia State Patrol SFC Chad Johnson; Habersham County EMS Director Chad Black; Habersham County Fire Chief Jeff Cain; Habersham County Sheriff's Office Captain Floyd Canup and Rabun County Sheriff's Office Deputy Richard Hunter.