News & Announcements
TFS adds new students to ambassador group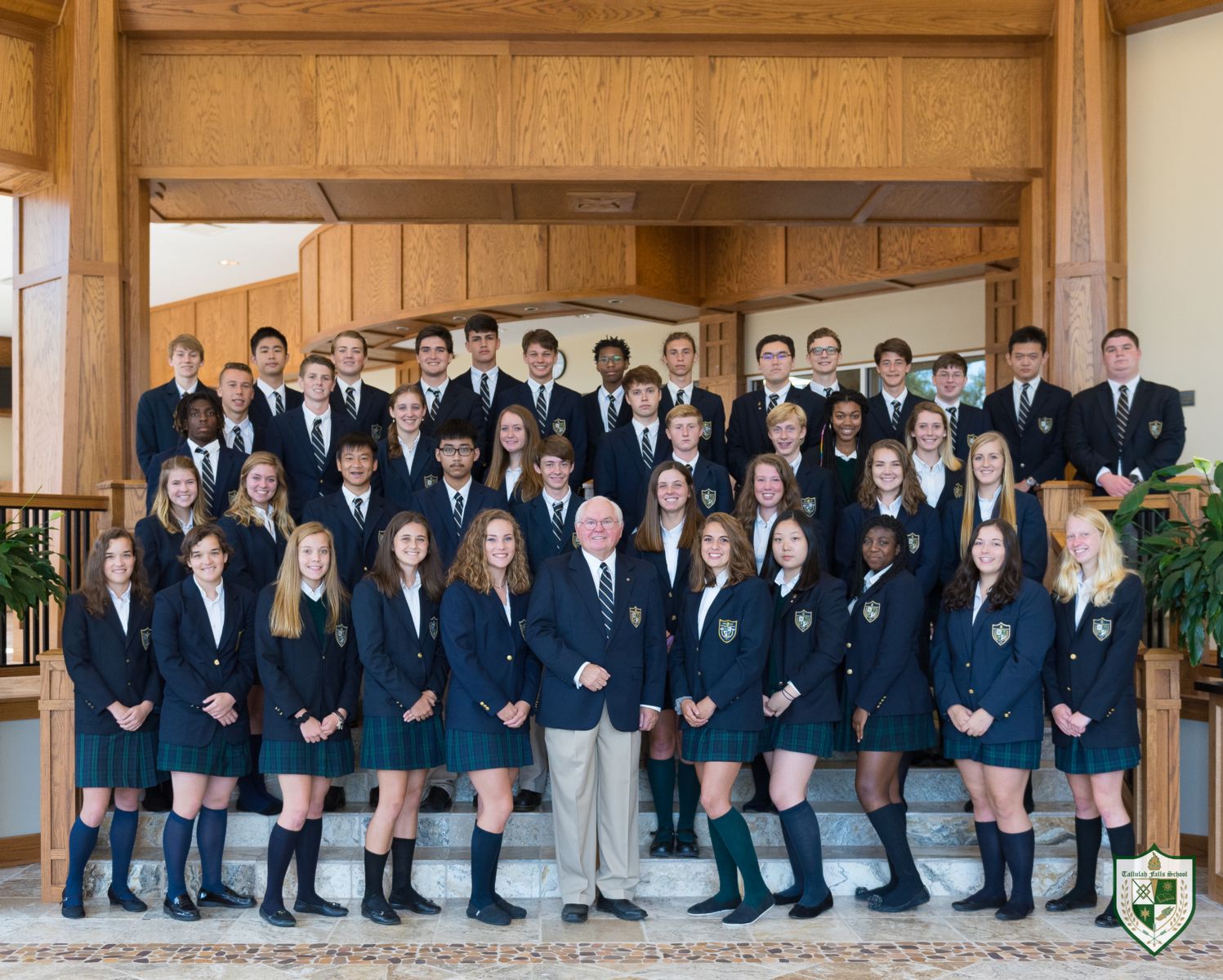 Tallulah Falls School has added new representatives to its cadre of ambassadors.
The 2018-19 Ambassadors are pictured with President and Head of School Larry A. Peevy. These students serve as role models for their peers and project a positive image of the school on and off campus. Students are nominated by senior staff members for exhibiting outstanding character and leadership.
Shown, front row, from left, Virginia Griswold, Nora Griswold, Sarah Edwards, Laurel Smith, Abby Carlan, Peevy, Reid Kafsky, Jihee Han, Mia Kwarteng, Abby Peacock, Sophie Alexander; second row, from left, Sydney Spivey, Madison Ball, Marvin Thiennukul, Chaz Mullis, Maggie Jackson, Brinson Hall, Sydney Coffey, Katy Corbett; third row, from left, Ajani McIntosh, Caleb Griffis, Will Jackson, Madeline McClurg, Emily Wonders, Lane Poole, Kale Corbett, Collin Kelly, Nyah Williams, Isabeau Keene; back row, from left, Hayden Johnson, Mengfan Huang, Thomas Harris, Paul Chambers, Sebastian Herrera, Riley Barron, Grey Bourlet, SiXuan Li, Reeves Cody, Eli Sims, Whit Fordham, Xing Fan, Sutherlin Cope.
Not pictured: Kate Blackburn, Samuel Dunlap, Moshen Hu, David Woods.