News & Announcements
Tallulah Falls School inducts new NHS members
Thirty-two new members recited the National Honor Society oath of membership as they were inducted into the Tallulah Falls School chapter of the prestigious academic organization on Sept. 14.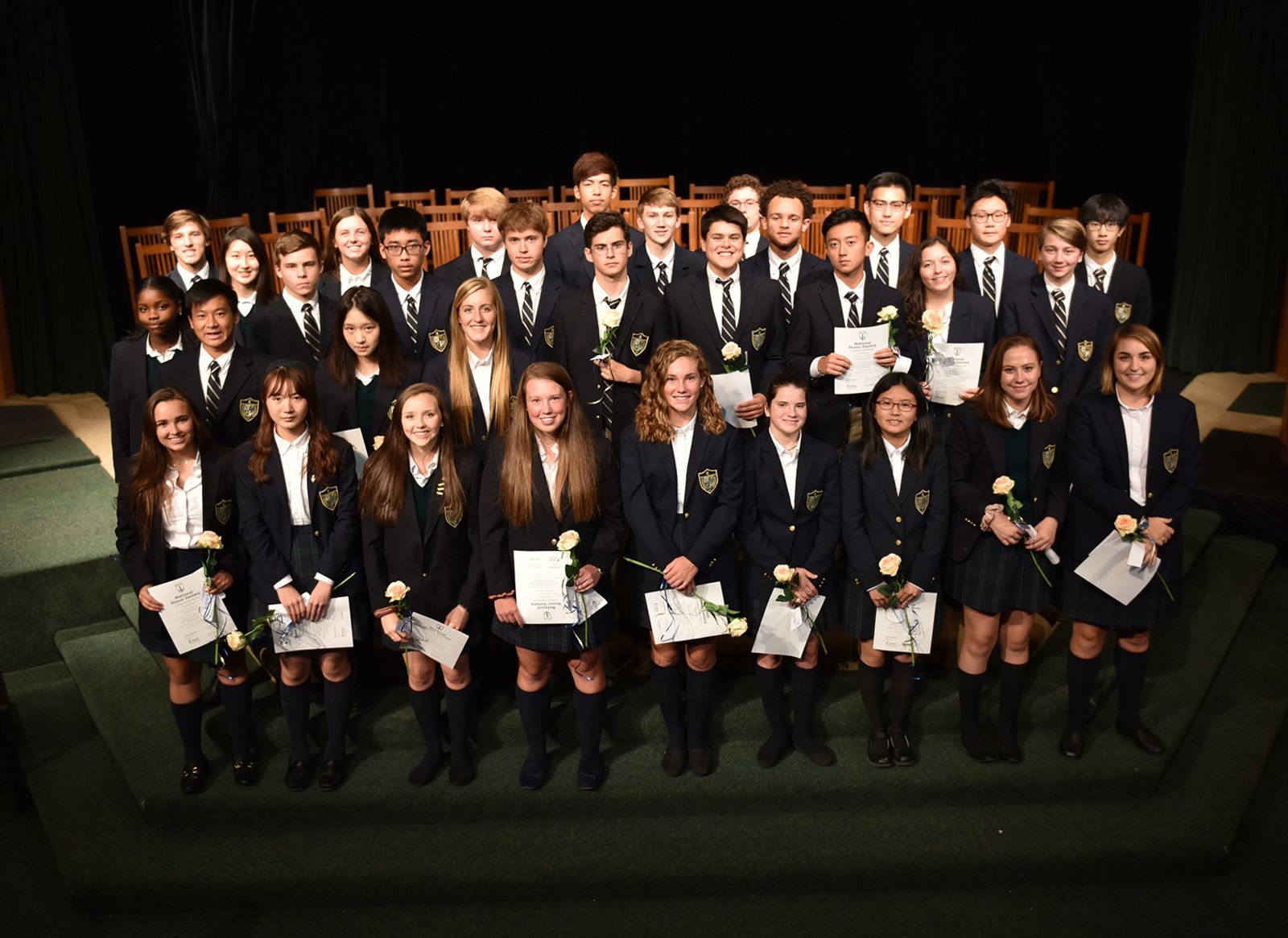 Inductees are (alphabetically): XueWei An, Sagia Branford, Stephen Bowman, Abby Carlan, Caleb Carter, Hoakan Cheng, Katy Corbett, Zach Corwin, Winston Davis, Gianna Diaz, Haley Dowdy, Yihan Fang, Chris Geiger, Brinson Hall, Xi He, Moshen Hu, Maggie Jackson, Hayden Johnson, Dahyun Kim, Hongxi Liu, Baylee MacBeth, Samuel McAllister, Khalisha Momoh, John Nichols, Abby Peacock, Lane Poole, Mandy Santana, Zhiyang Shu, Marvin Thiennukul, Caroline Turpin, Mikhail Vallecorse, Zhiyuan Zhou.
The NHS is the nation's premier organization recognizing outstanding high school students who demonstrate excellence in key areas, known as pillars: scholarship, leadership, service, and character. The TFS chapter of the NHS is sponsored by faculty members Terri Bogan and Kelli Bly.