News & Announcements
'See You at the Pole' event brings students closer to God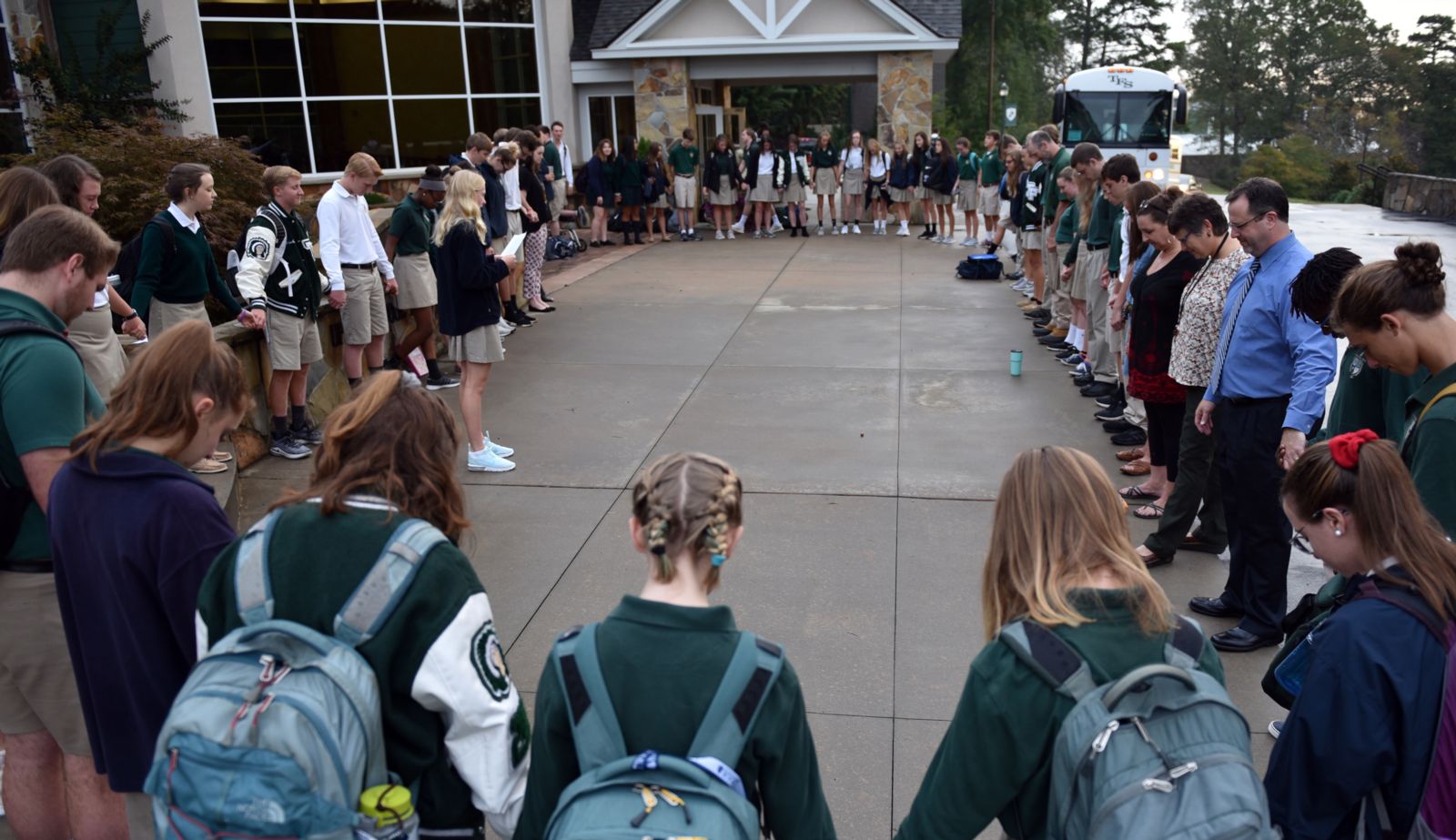 By Sydney Spivey, TFS senior

On Sept. 26, middle and upper school students at Tallulah Falls School participated in the annual See You at the Pole prayer rally.
See You at the Pole is a global event, created in 1990 by a group of students to recognize the global day of student prayer. Today, millions participate in this event on the fourth Wednesday of September. The purpose of this event is to unite in prayer for schools, friends, families and the nation around the flagpole.
This event is completely student initiated, student organized and student led.
"From childhood, I have been an active member in the church, but there is something special about seeing my classmates come together and openly speak about their faith," said sophomore Katy Corbett of Lakemont. "See you at the Pole emphasizes the purpose of prayer and how prayer can bring you closer to God, your family, your friends, and your community."
Tallulah Falls School Fellowship of Christian Athletes (FCA) hosted the upper school program early Wednesday morning where more than 50 people gathered. Every year, more and more people attend the event held outside the Larry A. Peevy Academic Complex. Four huddle leaders in FCA led the program with music, scripture, discussion, reflection and prayer.
"See You at the Pole is spiritually significant to me because it is an opportunity to unite with other students around the world in love and worship," said junior Sophie Alexander of Sautee Nacoochee, a huddle leader with FCA. "It's amazing to be reminded of a global Christian community while being able to bring God into our school and student body."
"It might just be one morning that we get together to pray and worship God, but it represents how lucky we are to be able to worship openly when some kids don't have that opportunity," said sophomore Brinson Hall of Mt. Airy, another huddle leader with FCA.
Fellowship of Christian Athletes plans to continue hosting this event annually and hopes to unite more people every year around the flagpole.