News & Announcements
TFS middle school soccer team celebrates win versus Highlands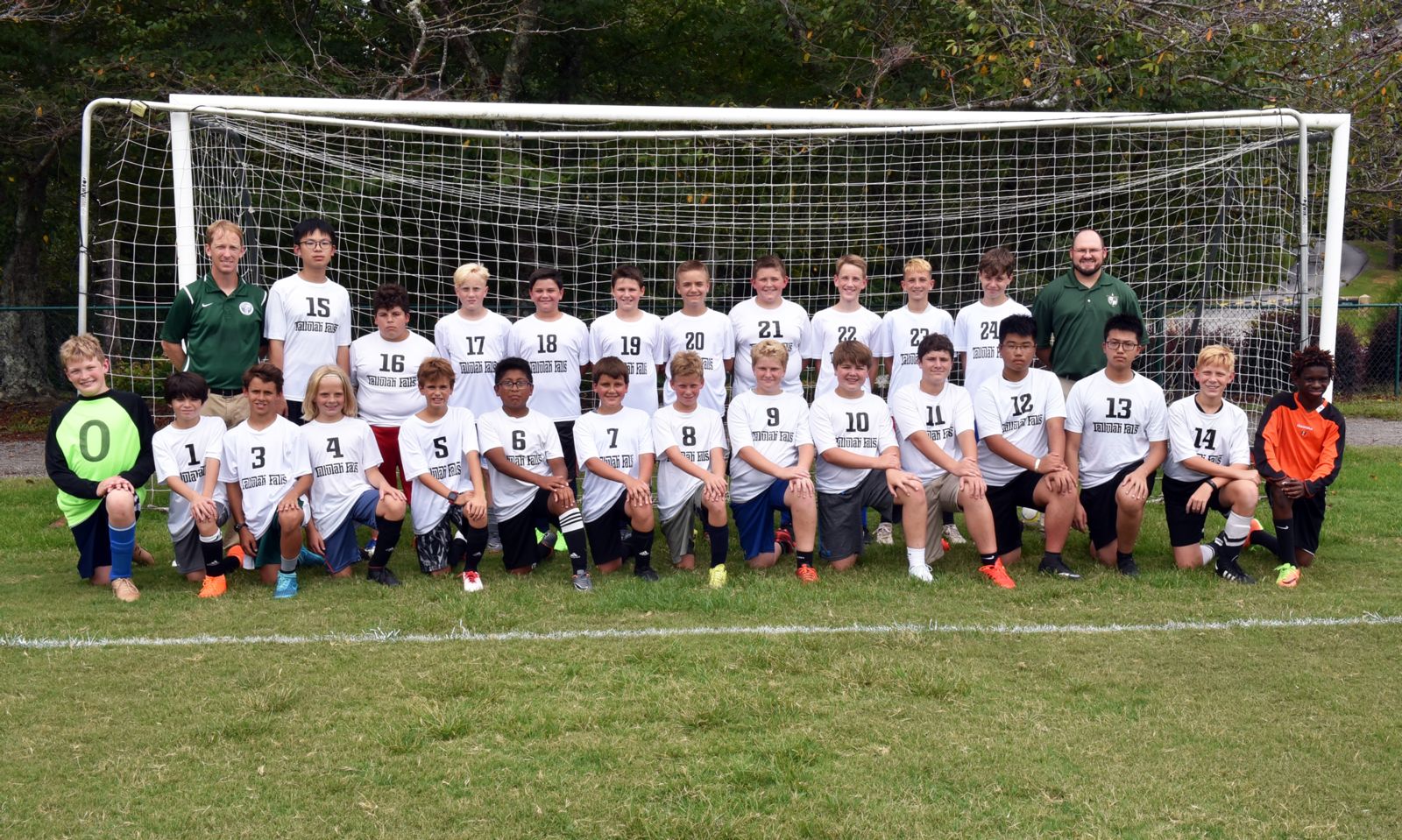 Members of the Tallulah Falls School middle school boys soccer team played hard to win over Highlands in a game on Sept. 27.
The atmosphere at the contest was enhanced early on, according to coach Travis Mullis, with seventh graders Ana Harris and Mia Heyl delivering a moving rendition of the national anthem.
"I don't ever remember being so proud of hearing two students perform before a group; they sang wonderfully," Mullis said.
As the play commenced, the boys scored the first goal quickly, he said.
"The Indians were up on a team that had beaten the top teams in our league," Mullis said. "A couple of minutes later, they did it again. Before the half, they added another. They scored three goals in the first half!"
The delivery of new uniform shorts motivated the team, he said.
"The boys received their green shorts and were excited to wear them in a contest against one of the best teams in the league," he said.
In the second half, the team held off the tough competition.
"Highlands came out blazing after the second half whistle, but the boys were able to withstand their attempts," Mullis said. "Like a well-oiled machine, each part worked together and before we knew it, the Indians had scored again. When the final whistle sounded, the team had been victorious, 4-1!"
With the help of parents, Mullis said the team shared snacks and drinks with the visiting team.
"True class – what a moment in time," he said. "I'm very proud of these boys and very thankful to coach James, Mrs. Kyle, Mrs. Cox, Coach Corbett and Mr. Chester for helping orchestrate this event. It was GREAT!"
The end-of-season Tri-State tournament is set for Oct. 3.