News & Announcements
TFS varsity boys basketball team steps up to serve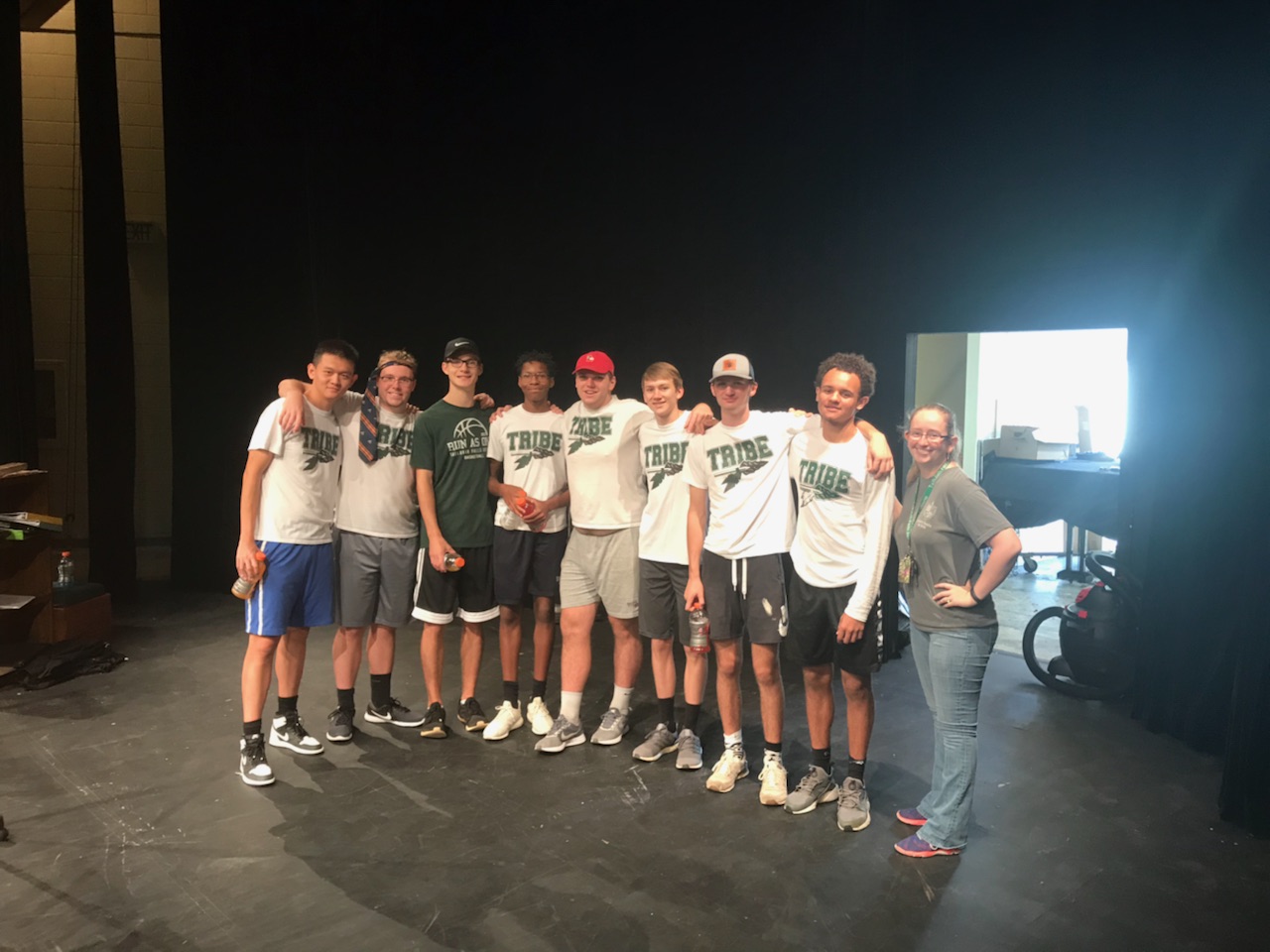 The All In theme is inspiring the Tallulah Falls School varsity boys basketball team.
"They continue to be leaders of the school in a variety of ways," said coach Jim VanHooser.
On Sept. 15 at 8 a.m. the team showed to help the drama program with a lengthy to-do list. The teammates took apart old sets, built shelving, built racks to hang costumes, moved furniture and props and cleaned the theater from top to bottom.
Drama Teacher Carrie Layer directed the young men, Van Hooser said.
"Would you believe the boys gave up their Saturday to help build up the fine arts program," he said. "We talk frequently about the importance of servant leadership and the boys really understand that to be leaders of the school, it's important to help other programs within the school. Not only did they accomplish a lot but they had a blast doing it."
Another priority for the team is to show support for other school activities, including attending at least one contest for other athletic teams.
Shown, from left, are Xing Fan, Clarke Bailey, Reeves Cody, David Woods, Matthew Weidner, Hayden Johnson, Jake Carver, Winston Davis and Carrie Layer.