News & Announcements
TFS art honor society decorates nearby town for fall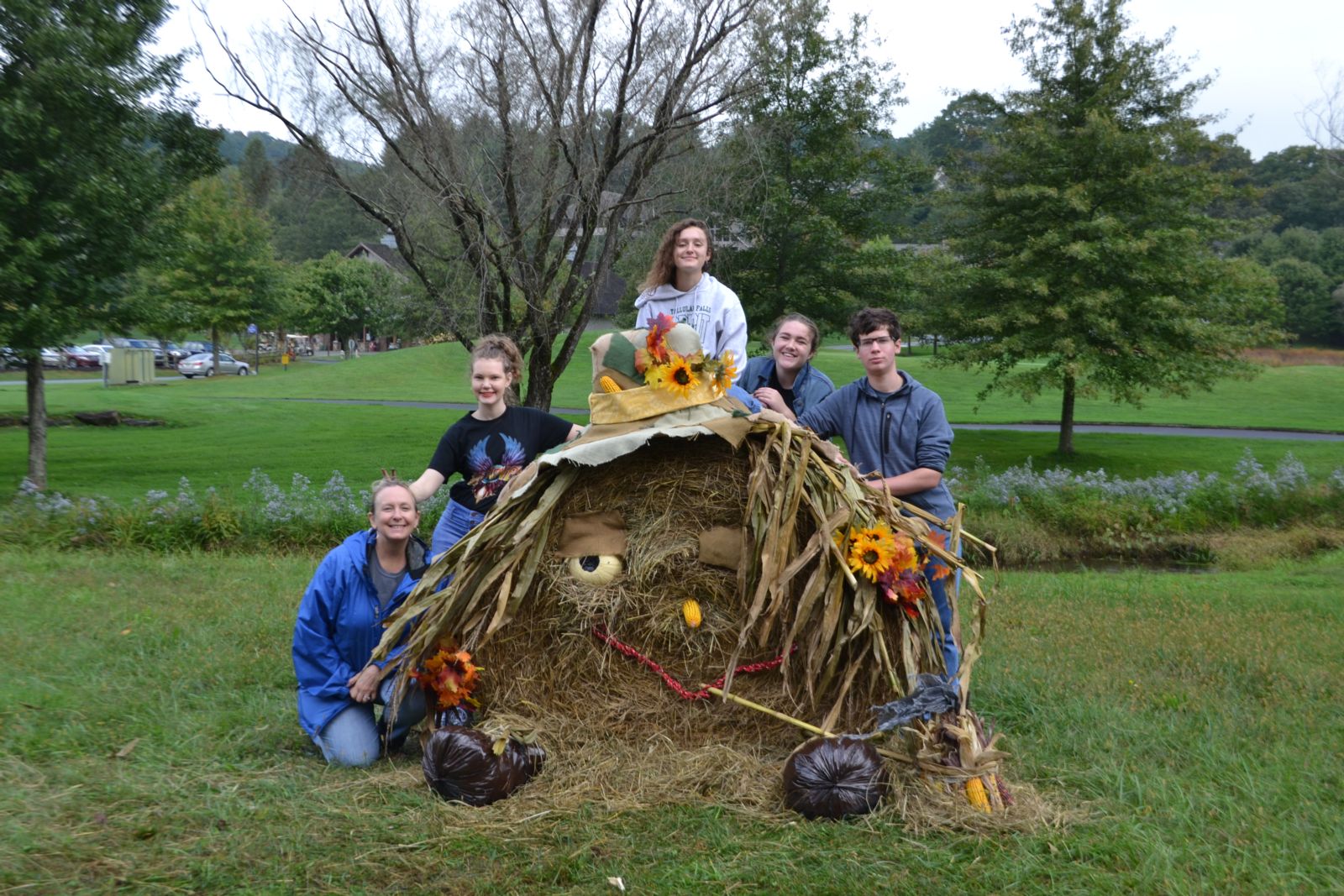 Rain, sleet, snow nor wind can stop Tallulah Falls School students from being "All In" for creativity!
On a rainy, windy, gray day, members of the TFS National Art Honor Society braved the elements for a field trip to Sky Valley to participate in the 2019 Fall Festival hay bale decoration contest.

Hay bales are placed around the town by different organizations. The TFS NAHS officers decided on a scarecrow theme for the creation, adding a winking eye and hat to complete the festive autumn look. This special project coincides with the TFS October "All In" focus on creativity.
Shown, from left, are NAHS faculty sponsor Georgann Lanich; Historian/PR Sydney Metcalf; Vice President Ara Belk; President Morgan Jones; Secretary/Treasurer Bobby Oklapek. Not pictured is TFS culinary arts teacher Whitney Calloway.