News & Announcements
TFS names All In Students of the Month for September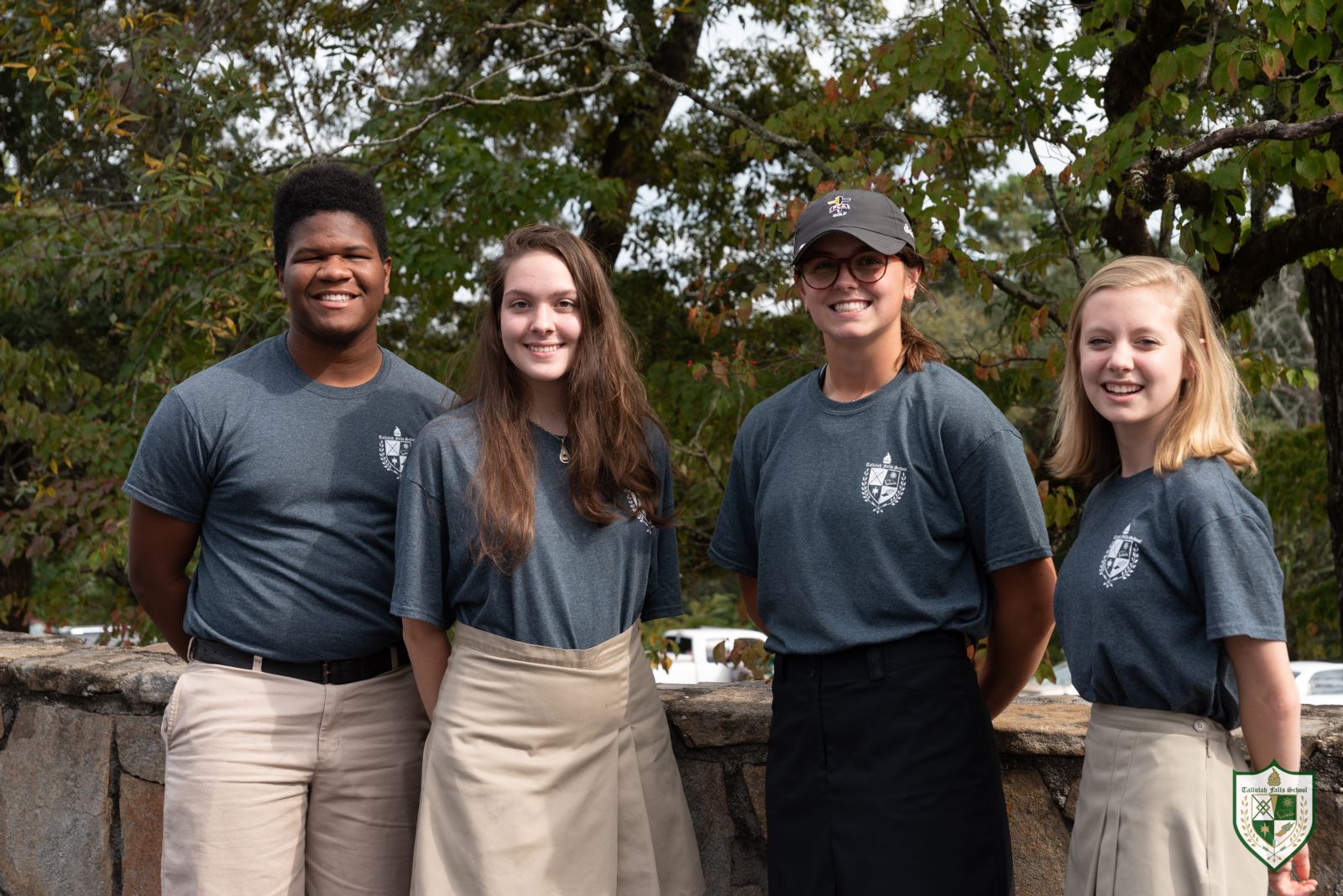 Tallulah Falls School faculty and staff members have named the All In Students of the Month for September for exhibiting a strong sense of purpose, the monthly theme.
According to Upper School Academic Dean Kim Popham, All In is the new community-building initiative launched this academic year at the upper school.
Honored students for September are freshman Caroline Ball of Tiger, sophomore Maggie Jackson of Clarkesville, junior Alia Bly of Clayton and senior Chance Bess of Tampa, Florida.
"We are proud of these students for setting a positive example of what "purpose" means," Popham said.
The themes will continue through the end of the academic year, with a student from each grade be recognized by faculty and staff as the best representatives based on the monthly focus.
Remaining monthly themes are as follows:
October-Creativity
November-Gratitude
December-Diligence
January-Community
February-Kindness
March-Aspirations
April-Stewardship
May-Pride
---
Shown, from left, are Chance Bess, Alia Bly, Maggie Jackson and Caroline Ball.