News & Announcements
Mixed up in Stranger Things
Republished with permission from the White County News
By Stephanie Hill | White County News
---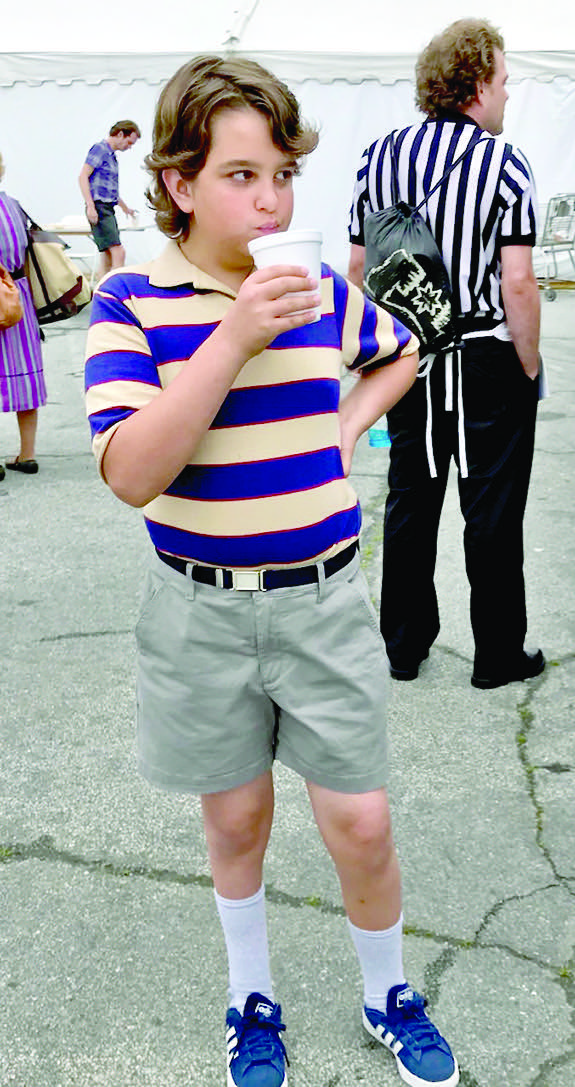 Kids often have tales of summer adventures, but a Cleveland youth spent his summer in Hawkins, Indiana, where Stranger Things have happened.
Hawkins is the fictional town featured in the Netflix series Stranger Things, and Ben Rosenthal, 13, recently worked on the show as an extra.
Rosenthal became involved with the show after his mom, Cyndi Rosenthal, found a casting call on Facebook. He decided to try out because he thought it would be a fun experience. The audition process was a little different, though.
"We just had to submit hair pictures because they wanted long hair," said Ben, an eighth-grade student at Tallulah Falls School.
This was his first acting gig, but he said he had seen the show beforehand. Ben's favorite thing about being on the show has been meeting the characters.
"It's gotta be Max (played by Sadie Sink)," he said of his favorite character to meet. "She's into it, she gets in with the crowd."
Filming actually takes place in Atlanta, and Ben said sometimes he'll go down once a month, usually for a day. His dad Michael also appears as an extra in the show and his mom accompanies him to set. Because the show takes place in the 1980s, she said it was different seeing her son in that time period.
"While Ben danced, I quietly sat behind a curtain chaperoning my son at a fictional school dance set in the years when I grew up," Cyndi Rosenthal said. "The feeling was odd … like being transported back in time to my school days. I was reminded of big hair and terrible fashion choices. Looking around the curtain, I see my son away from his gaming system enjoying the simple entertainment of peers."
As for going to school and acting, Ben said it is hard sometimes balancing the two. But his friends are excited for him and think it's awesome.
So far, Rosenthal has only been a background person and hasn't had to memorize any lines. He can be seen, in the Season 3 trailer with his dad in the mall scene on the second level.
He said he would like to do some more acting and has been an extra in the movie Life Size 2. He would like to be a zombie in Walking Dead.
Thanks to the money he's made from Stranger Things, Ben has been able to purchase a computer.
When he grows up, however, he would like to be a meteorologist.
"It's a high-paying job, and it's got a lot of benefits," he said. "I've always wanted to be a storm chaser."