News & Announcements
TFS sixth grader wins countywide Patriot's Pen essay contest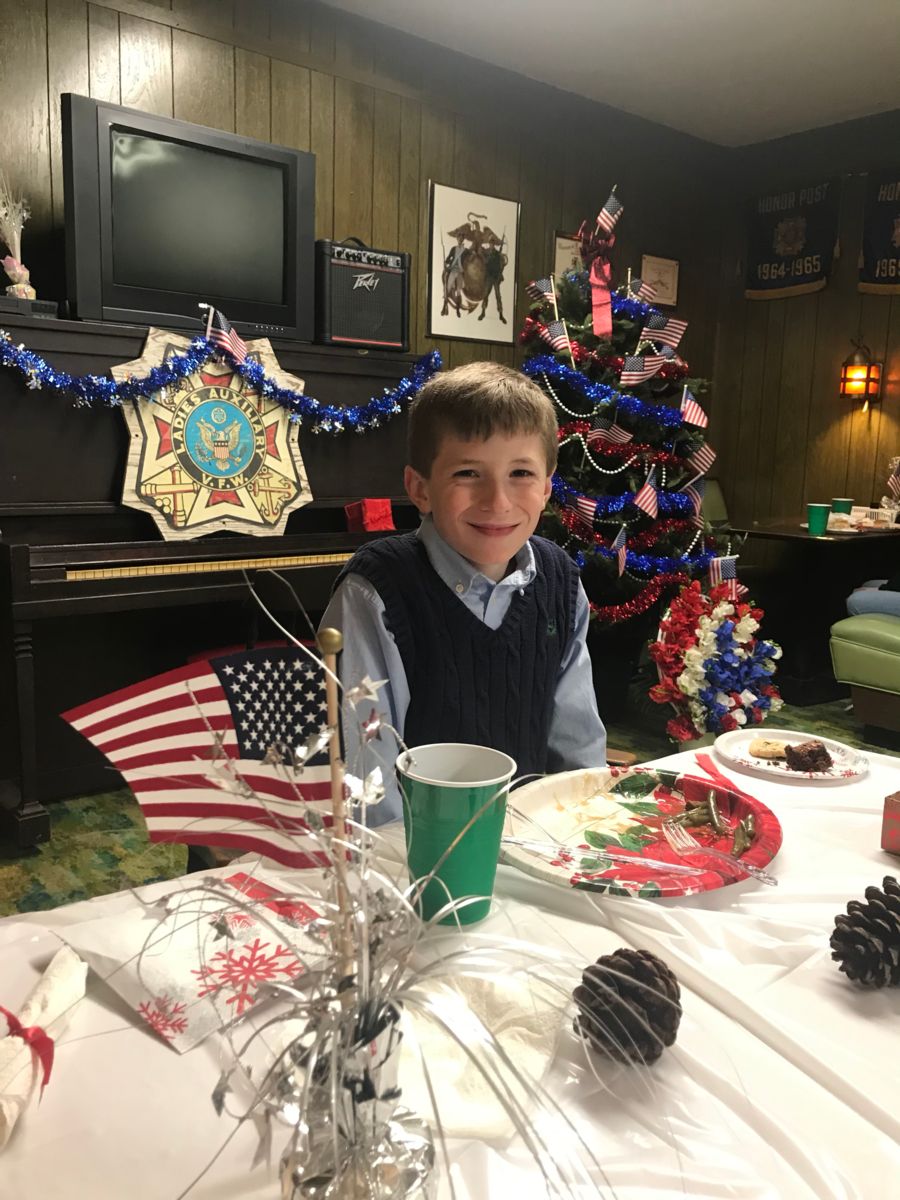 A Tallulah Falls School sixth-grader is being rewarded for writing a compelling case for honoring the American flag.
T.J. Cox of Cornelia penned the winning essay selected from 620 entries submitted to the Veterans of Foreign Wars Post No. 7720 in the Patriot's Pen essay competition.
Cox attended an awards banquet with his parents, Anthony and Jennifer Cox on Dec. 17 where he was awarded a cash prize. His photo will be posted in the VFW post for the next year. His essay placed second at the district level.
TFS English teacher Travis Mullis describes the sixth-grader as a student of history and said he is exceedingly well-read for his age.
"As his American history teacher last year during fifth grade, T.J. often added helpful details that would bring our study to life," Mullis said. "I'll never forget the day when, after we had reenacted the Civil War Battle of Peachtree Creek, T.J. and one of his classmates had been selected to act out the subsequent scene of Appomattox Courthouse by way of some quotations. With the most admirable quality, he portrayed General Ulysses S. Grant because of his knowledge of history and his understanding of the general's character."
According to Mullis, Cox's classmates voted his essay the best and it was subsequently selected as the best overall by retired Georgia history teacher Killeen Jensen.
"How appropriate it is, I think, that T.J. has now been recognized by the VFW," he said. "As his teacher, it gives me great pride to hear of his recognition, not only because he is very bright and skilled, but because he is a person of wonderful character, full of humility, work ethic, and consideration for his classmates and teachers."
The Voice of Democracy and Patriot's Pen essay competition is open to students in grades nine-12 and six-eight respectively. The 2018-19 competition asks students to examine the statement, "Why I Honor the American Flag." Nationally, the first-place winner will receive a $5,000 award. Last year, more than 132,000 students competed in the Patriot's Pen competition
Click here to read the winning essay.
For more information on the contest, click here.