News & Announcements
TFS welcomes new Tallulah Falls police chief
A new community partner visited Tallulah Falls School on January 23.
Tonya Elrod, recently named police chief in Tallulah Falls, along with Mayor Teri Dobbs and Town Clerk Linda Lapeyrouse joined TFS President and Head of School Larry A. Peevy, Director of Security Dustin Rogers and Dean of Students Jimmy Franklin for lunch and a school tour.
Elrod reported for duty last week and follows long-time chief Bill Goatcher who retired as chief as of Dec. 30, 2018.
Tallulah Falls law enforcement personnel often serve as extra support for campus events including the Twin Rivers Challenge, graduation and athletic contests.
"We welcome the chance to work with Chief Elrod and look forward to her service to the community," Peevy said. "Our campus security personnel, on duty 24/7, provides primary coverage but having law enforcement personnel from Tallulah Falls in close proximity gives additional peace of mind to our school community."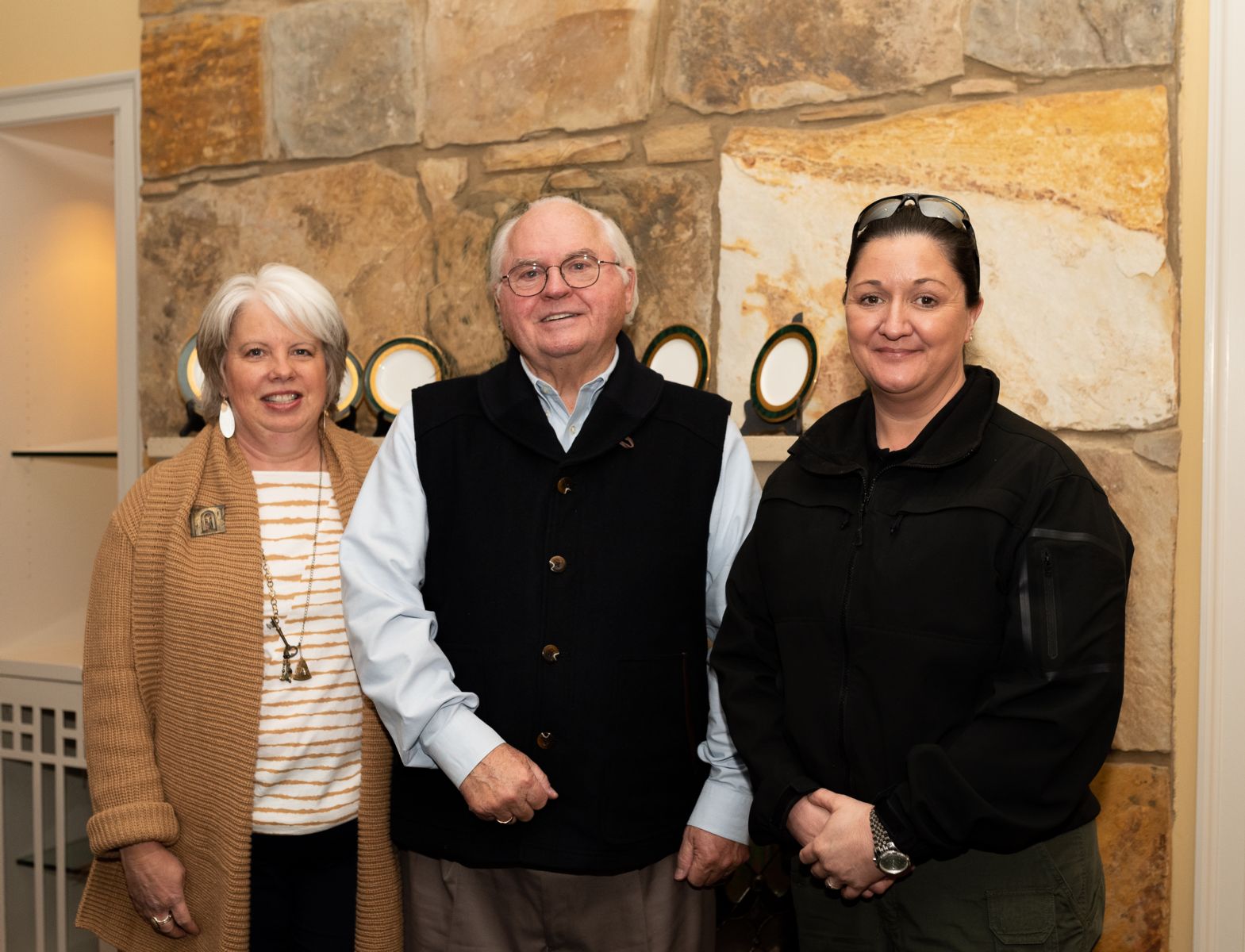 Photo:
E. Lane Gresham/Tallulah Falls School
Shown, from left, are Tallulah Falls Mayor Teri Dobbs,
TFS President and Head of School Larry A. Peevy and
Tallulah Falls Police Chief Tonya Elrod.