News & Announcements
TFS swim and dive team excels at GHSA State Championships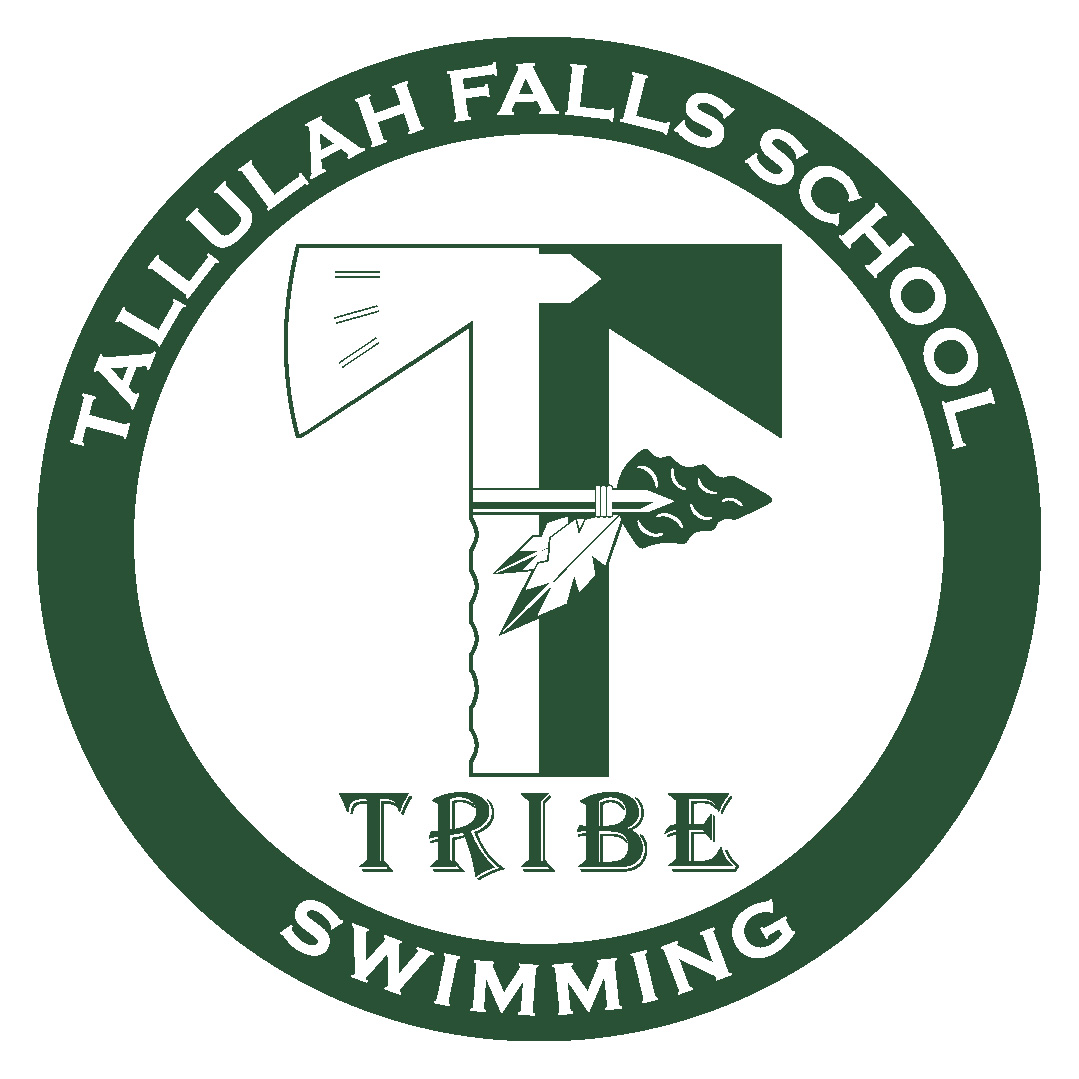 At the recent Georgia High School Association Division, 1A - 5A State Swim Championships held at the Georgia Institute of Technology McAuley Aquatic Center held Feb. 7-9, the Tallulah Falls School swim and dive team sent its largest team to date to compete at the state level.
According to head coach Annette Cochran, senior Isabeau Keene of Demorest, senior Virginia Griswold of Clarkesville, junior Caden Griffis of Clarkesville, junior Reid Kafsky of Clarkesville, junior John Nichols of Clarkesville and junior Hunter Weyrich of Alto made the list of athletes who qualified to compete in individual events.
Additionally, five other swimmers qualified in relay events, allowing TFS to compete in all three boys' relays and all three girls' relays.
The boys' relay teams were comprised of Nichols, Weyrich, junior Chris Geiger of Sautee-Nacoochee, Griffis and sophomore Logan Huling of Mt. Airy. The girls' relay teams consisted of Virginia Griswold, Norah Griswold, Kafsky, Maggie Jackson of Clarkesville, and freshman Halle Weyrich of Alto.
On Feb. 7, Isabeau Keene made history as being the first diver from TFS to compete at state. "She did an amazing job and worked hard," Cochran said. "She finished second overall in 1A-5A GHSA division preliminary round then went back to compete in the final round in the top 10. She finished third overall in the 1A-5A school division."
On Feb. 8, the swimmers took to the water for the preliminary races. The swimmers competed in a total of 14 events, of those 14 events, TFS swimmers qualified to swim finals in 11 events.
"Hunter set a new school record in the 200-yard individual medley with a time of 2:02.48. He was not the only one to set a school record, as Virginia set a new school record in the 100-yard Backstroke with a time of 1:03.00," Cochran said.
The relay teams rounded out the performance with a sixth-place finish for the boys in both the 200-yard medley relay and the 400-yard freestyle relay and a seventh-place finish for the girls' team in both the 200-yard freestyle relay and the 400-yard freestyle relay, breaking the school record.
Overall, the TFS boys' team finished the meet in ninth place and the girls' team finished 11th in the 1A-3A division.
"Our team's achievements at state are a direct reflection of the hard work the entire team has put in at practice and meets all season," Cochran added.
Athletic director Scott Neal praised the team's work ethic and record-setting performances.
"We are proud of Isabeau's diving third-place finish and the many personal and relay records set at the pinnacle of their season, including best female and male team placing in school history."