News & Announcements
TFS student-anglers win junior division at Lake Lanier tournament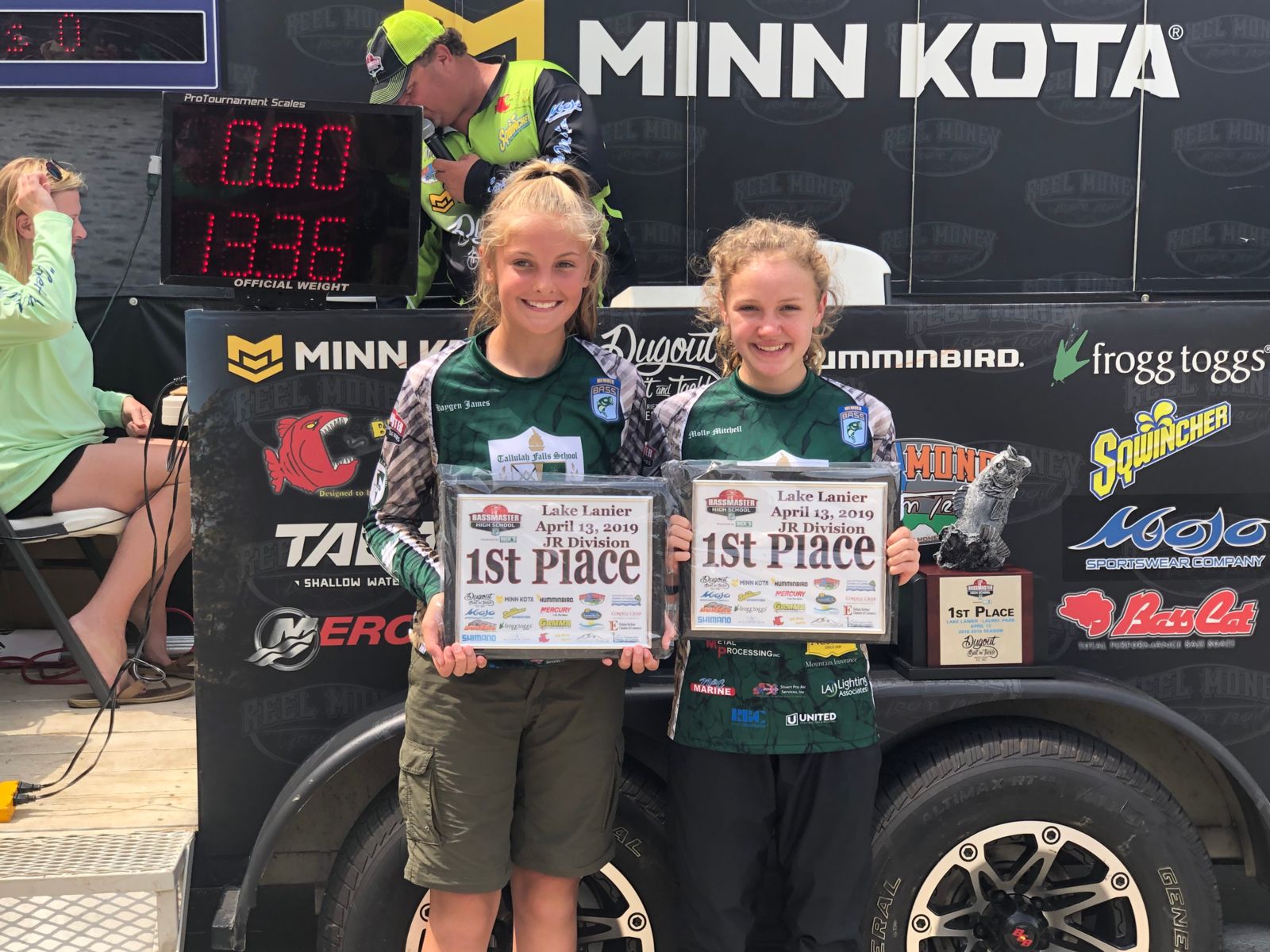 A pair of Tallulah Falls School student-anglers are first-time female team winners of a Georgia BASS Nation High School tournament.
Seventh-grader Molly Mitchell and sixth-grader Haygen James, both of Cornelia, weighed in with a 13.36-pound bag to secure the top spot at the April 13 event. This also marks the third Lake Lanier tournament in a row with TFS coming in first.
According to captain Jeff Mitchell, using a "Wacky Rig" Yamamoto Senko in flooded dog fennel grass, the girls caught more than 20 keepers during the tournament.
"They were on fire and were having a blast," Jeff Mitchell said. "On Friday during prefishing, the girls had a big largemouth come up out of a fallen tree, look at the bait and refuse it."
Mitchell serves as the captain for the second team of junior division anglers. Chris James serves as the captain for the female pair.
"Chris and I talked about it Friday night. We decided they should visit the same tree several times on tournament day to see if they could get that fish to bite," Jeff Mitchell said. "Largemouth bass aren't as nomadic as their spotted bass cousins; that big largemouth probably called that tree his home."
According to Mitchell, the strategy paid off.
"Chris took them to the tree for the first time around 10:30 a.m. By that time, they already had a good limit of fish," he said. "The girls fished the tree pretty thorough but Chris didn't think it was going to bite. Then Molly, on her third cast, said: "I got it!'"
The other teams finished strong, he said, with the freshman team of Luke Ferguson of Demorest and George Ketch of Clarkesville weighing in with a state-qualifying total.
All five TFS teams are now qualified to fish in the state tournament in June.
---
Other results:
Jacob Mitchell and Koen Eller – 13th
Luke Ferguson and George Ketch – 33rd [state qualified]
Marshall Harrelson and Marshall Williams – 35th
Will Jackson and Thomas Harris coming – 39th