News & Announcements
TFS yearbook makes Gallery of Excellence for second year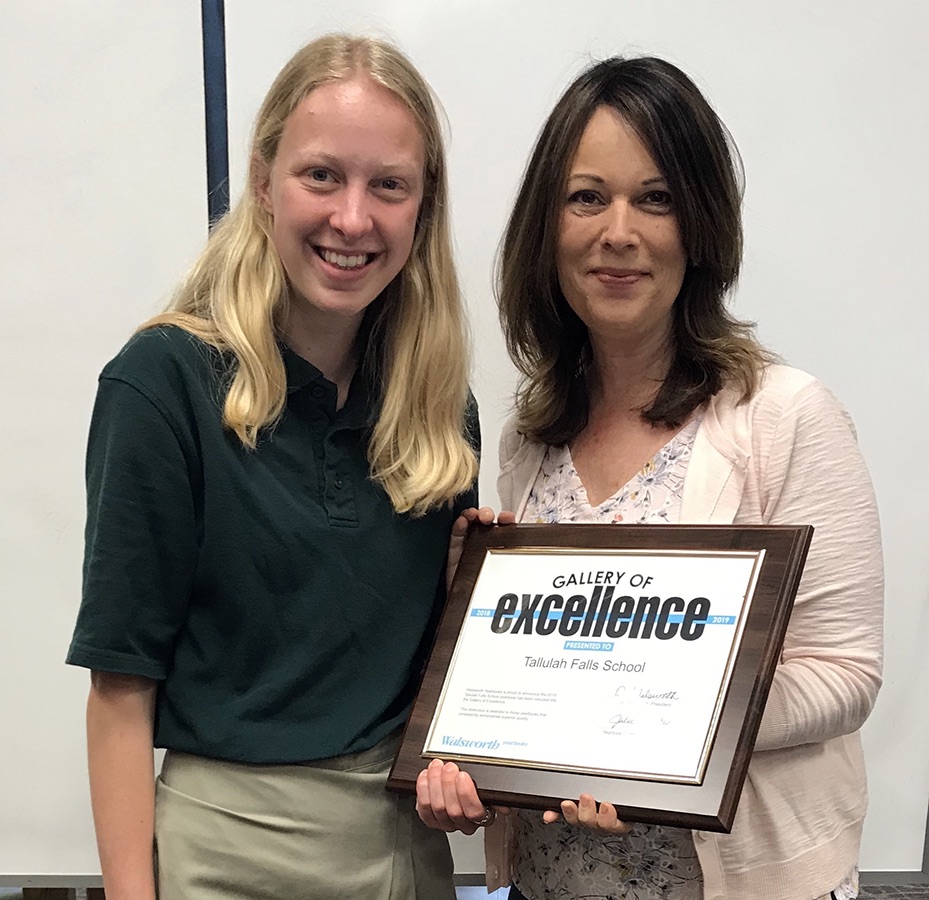 TFS The Tallulah Falls School yearbook, 2019 Legend, has been inducted into the Walsworth Gallery of Excellence for the second year in a row. According to yearbook advisor and Media Specialist Shelby Day, the yearbook was chosen for its quality of theme, coverage, design, photography and copywriting.
"Only a select number of yearbooks printed by Walsworth receive this honor," Day said. "It will be featured in workshops and shared at regional, state and national conventions as a model of exceptional student journalism."
Staff members include Sophia Alexander, Emily Church, Evette Corwin, Camden Hughes, Collin Kelly, Chaz Mullis, Madi Perdue, Nafis Rahman and Ava Wehrstein.
Shown, from left, are Editor-in-Chief of the 2019 Legend Sophia Alexander, a junior from Clarkesville and Walsworth representative Julie Week.