News & Announcements
TFS student shares story of conquering cancer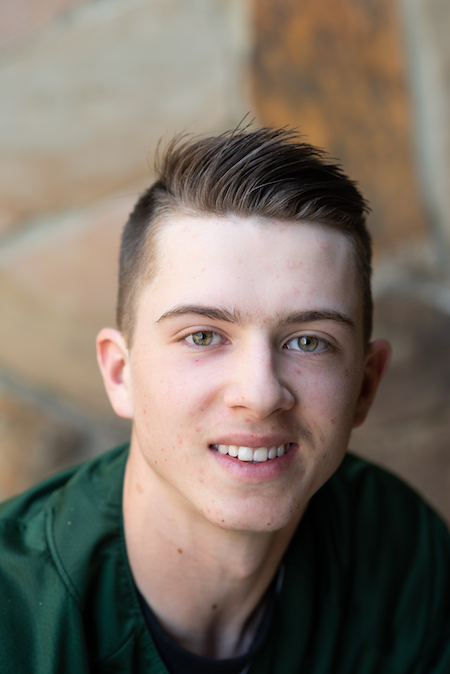 Building character through adversity is difficult. And when a young child faces down a devastating illness, the life lessons stack up for the entire family.
Thankfully, rising junior Cainan Yaskiewicz of Highlands, NC is on the other side of a cancer battle that shifted the course of his life and the life of his family.
First diagnosed with Acute Lymphoblastic Leukemia at age 7, according to his mother Shannon Yaskiewicz, Cainan is now in remission and taking on life with gusto.
"He puts his whole heart into everything he does," Shannon said.
She wonders if her son would have been this outgoing and hard-working had he not conquered cancer at such an early age.
"Cainan has grown so much. I wonder about his path."
She said the family's faith was tested during the three and a half years of chemotherapy treatments.
"I think he got sick to straighten our family back out," she said.
Cainan said much the same, realizing quickly he had a responsibility to reassure his parents and twin sisters, 4-years-old at the time of the diagnosis.
He said he felt the presence of Jesus early in the treatment process.
"He said 'do not be afraid; you are going to be okay,'" he said. "From the get-go, I knew I was going to be fine; I had to make sure they felt it, too. He was there. I knew it."
His mother reiterated the role that faith played in the healing of her son's disease.
"God is the one that has given this second chance," Shannon said. "I think Cainan is a child that gives new meaning to the word perseverance. He just really shows that no matter what you go through to never give up. That it may seem out of reach. But to set your sights high."
The perseverance honed during three-and-a-half years of extremely painful chemotherapy treatments delivered joy to her son through the Make-A-Wish Foundation.
He used the dream of meeting racing role model Dale Earnhardt Jr. as a motivation to power through the treatments.
He's met his hero several times since then, including the January 2019 dedication of the Dale Earnhardt Jr. Wish Room in the MAW House in Charlotte, NC.
His mom says Cainan is comfortable talking with other people and speaking in front of groups to share a message of hope.
---
Click to hear more from cainan at the 2019 make-a-wish dedication event
---
Cainan is quick to cast the attention away from himself.
"I don't want to be known for me," he said. "I want it to be known that Jesus was the one who healed me."
Now playing baseball and soccer, he's laser-focused on earning good grades as he's planning for a career as a pediatric oncologist. He wants to be the one sick children can turn if faced with similar circumstances. He feels strongly there will be comfort in having experienced the same pain.
"That's the main motivation," he said.
For more information about the Make-A-Wish Foundation, visit, https://america.wish.org/.