News & Announcements
Pit Vipers crowned champs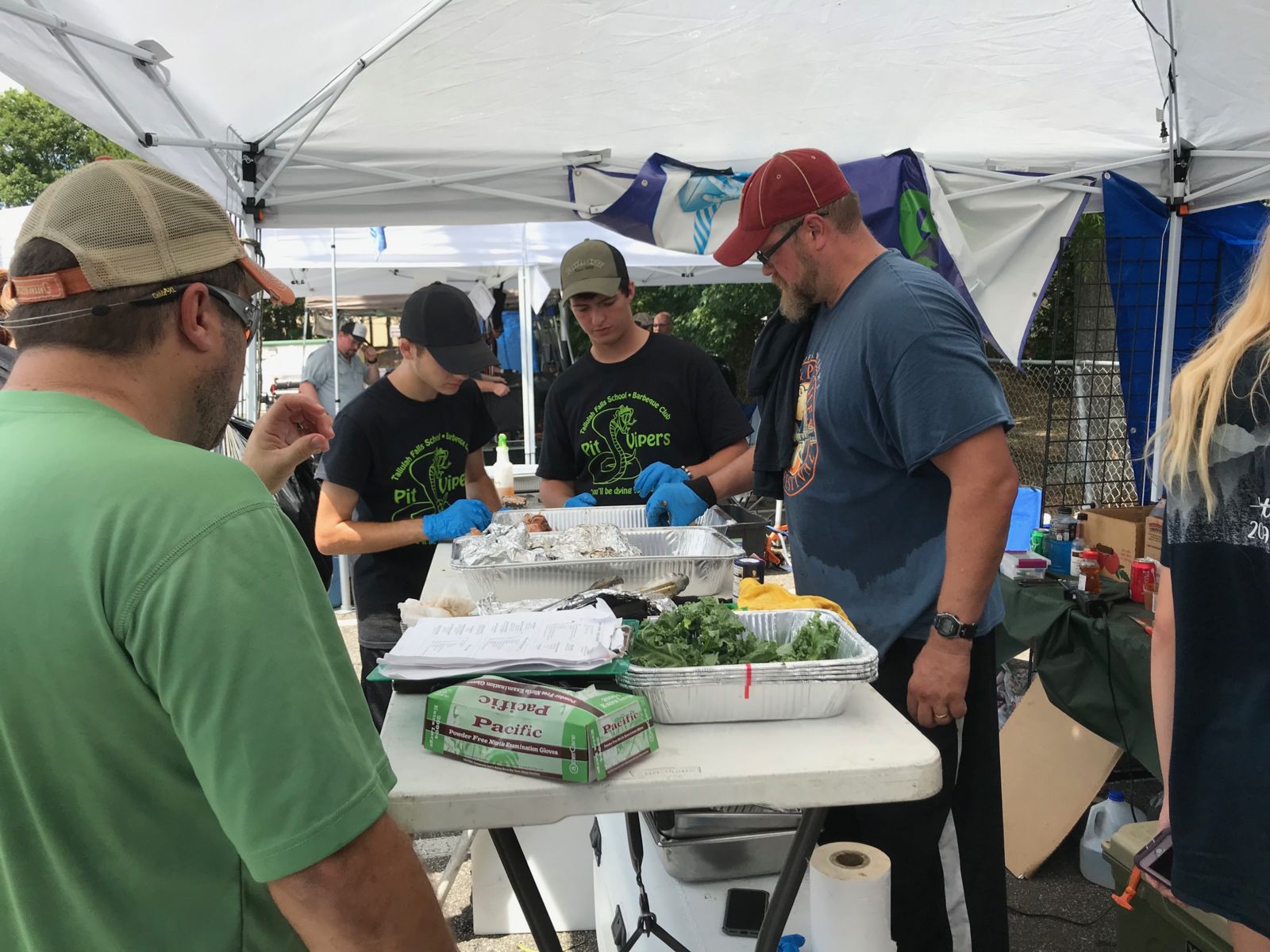 The Tallulah Falls School Pit Vipers, the school's barbecue club, captured its first Grand Championship in Kennesaw, Georgia, at the Pigs and Peaches BBQ Festival Aug. 23-24.
The Pit Vipers are led by senior Darren Fortner of Demorest, senior AJ Hayes of Cornelia, senior Garrett Hunter of Tallulah Falls and junior Ty Tilley of Tallulah Falls. Other team members include freshman Abigail Hunter of Tallulah Falls and seventh-grader Teryk Tilley of Tallulah Falls.
"It was a very strong performance by the Pit Vipers," said team coach Tom Tilley. "The ovation at the awards ceremony in front of hundreds of people created a lot of excitement for the students."
TFS placed in every category, including winning cash prizes in three of the five competitions. The Pit Vipers earned third place in chicken, first place in ribs and first place in pork.
TFS also competed in chef's choice division and the peach dessert division. The Pit Vipers took eighth place in chef's choice ground beef and sixth place in the peach dessert category.
TFS is currently ranked fourth in the state by the Georgia Barbecue Championship/Kansas City Barbecue Society with one competition left in the season. The final competition will be the GBC Throwdown in Cedartown on Nov. 15-16.