News & Announcements
Lunch career series set for upper school students
Tallulah Falls School launched a series of lunch and learn events on Aug. 28, designed to connect upper school students to career professionals. The first session focused on the legal field.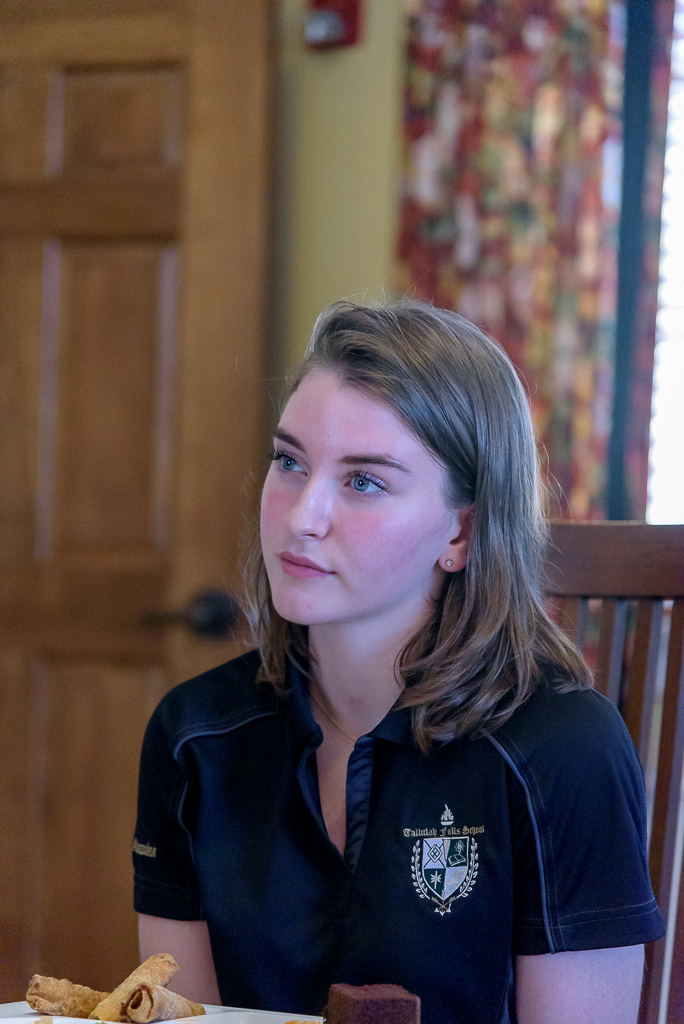 The All In initiative can be applied to students planning a career process at the high school level, according to Upper School Academic Dean Kim Popham.
"We have developed the lunch career series to provide our students with opportunities to connect with professionals and learn more about the pathway they have traveled to get to where they are today in their profession," Popham said.
Clarkesville-based attorney James C. Weidner, also a TFS parent and board of trustees chair-elect, met with three groups of students during lunch to provide an overview of his career field and to answer questions.
Weidner told students he is a proponent of mentors.
"A good mentor will share with you how things actually happen and should be performed and not how things should occur theoretically," Weidner said.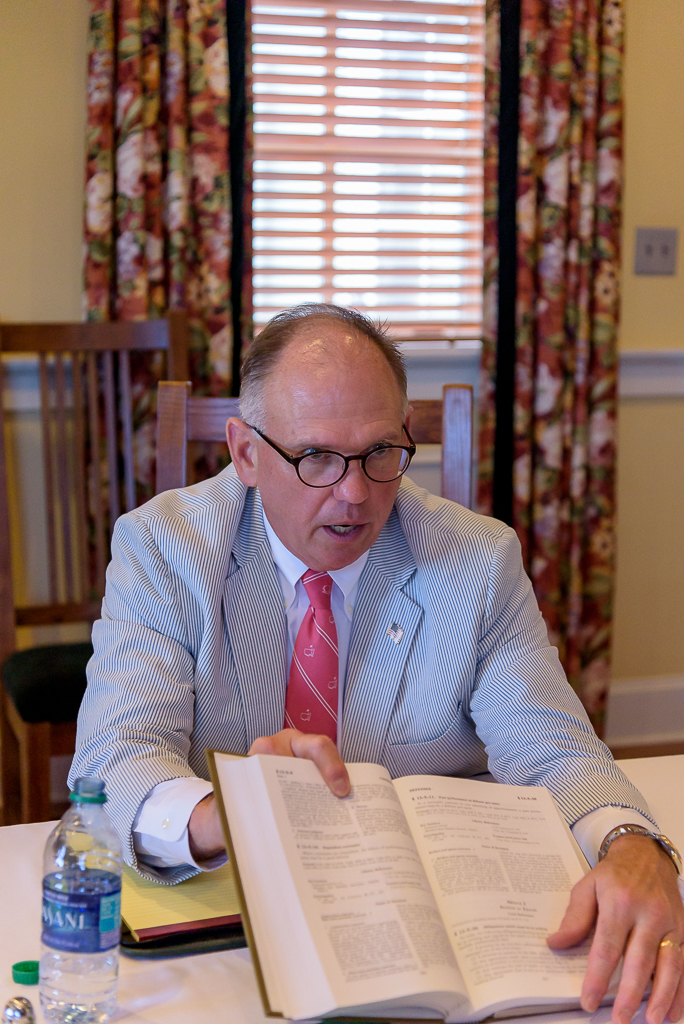 He said he enjoyed the relaxed setting and speaking to a small group.
"I believe it encouraged the students to speak freely and ask questions they would not have otherwise posed had they been in a more formal setting with more students in attendance," Weidner said. "The students were fully engaged and interested in learning about careers in the legal profession and/or what they could do should they earn a doctorate in jurisprudence."
Junior Samantha Stamey of Clarkesville said the session provided more of a perspective on a small-town firm and civil law. She plans to pursue a master's degree before attending law school.
"Mr. Weidner elaborated on his favorite cases and what his daily routine looks like," Stamey said. "I am thankful for the time I spent with Mr. Weidner because he gave me insight into how my life may look in the future."
Freshman Xan Stallings of Jonesborough, Tenn spent the summer working for a law firm in her hometown and plans to pursue a career as a civil rights attorney.
"My experience meeting Mr. Weidner was very engaging and enlightening," Stallings said. "While I am very knowledgeable on the subject of law, he introduced me to multiple new ideas and perspectives. Although Mr. Weidner is not a civil rights attorney, he still offered some exceptional advice."
Freshman Zhigao Henrry Xiong of China was excited to meet an attorney; he also plans to pursue a career in the legal field.
"He told us you must read a lot in order to be a lawyer and shared a list of the laws of the State of Georgia for our review," Xiong said. "He said admission into an accredited law school is the beginning of a successful career and that you must work hard for the LSAT and pass the bar exam."