News & Announcements
TFS students selected for Chamber Youth Leadership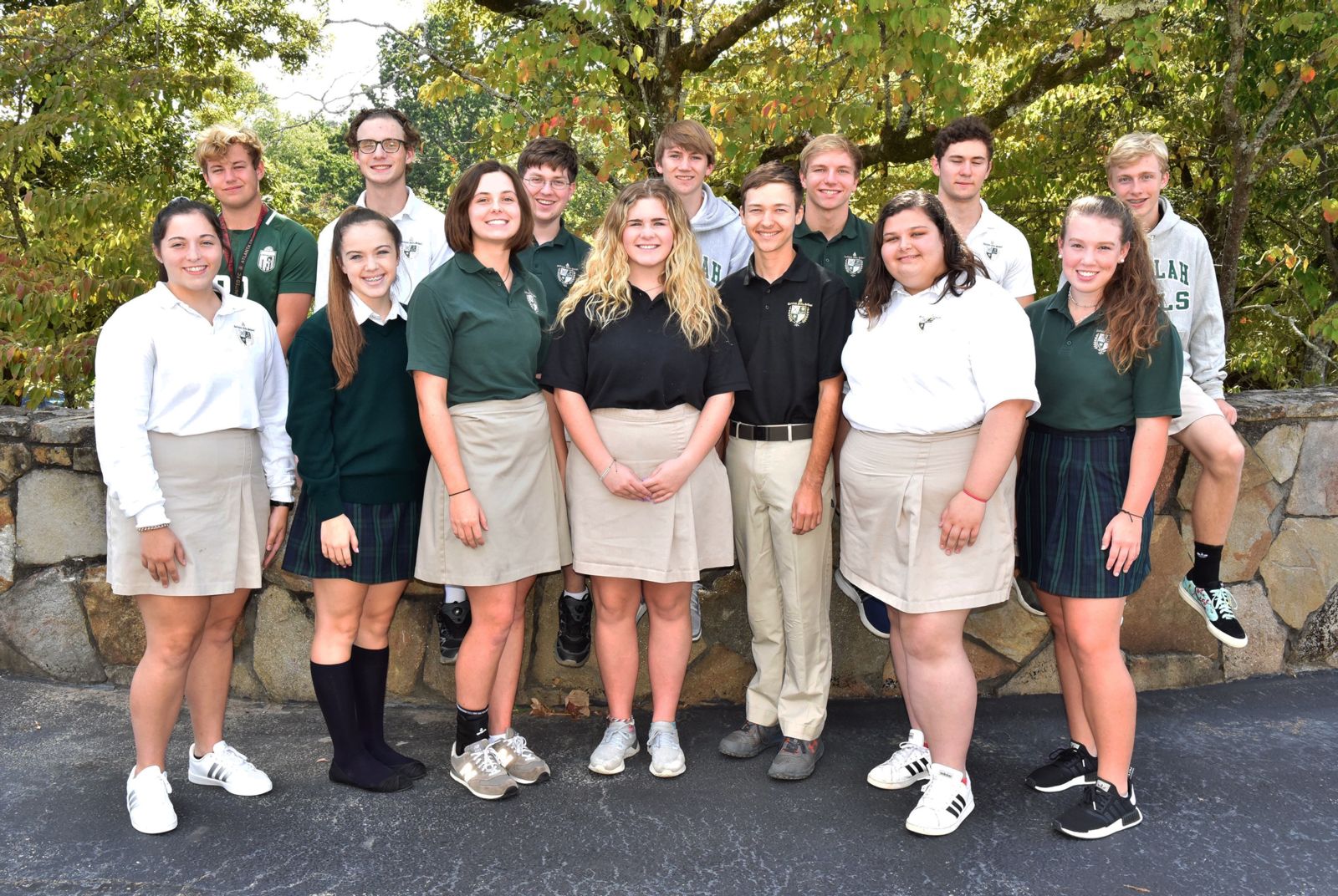 Sixteen TFS students were recently chosen to participate in the Habersham Chamber of Commerce Youth Leadership program.
The selection process was competitive, requiring an extensive application and an interview. The group will join the adult Habersham Chamber Leadership class and other local high school students for leadership training and community awareness sessions.
Shown, front row, from left, are senior Abby Peacock of Clarkesville, junior Rebekah Jennings of Clarkesville, junior Maggie Jackson of Clarkesville, junior Anna Paige Barrett of Clarkesville, senior A.J. Hayes of Cornelia, junior Camden Hughes of Demorest, junior Brinson Hall of Mt. Airy; back row, from left, are senior Samuel Dunlap of Lakemont, senior Reeves Cody of Cornelia, senior Whit Fordham of Cornelia, senior Hayden Johnson of Demorest, senior Hunter Weyrich of Alto, senior John Nichols of Clarkesville and junior Collin Kelly of Demorest. Not shown: Junior Simeon Respress of Cleveland and junior Samantha Stamey of Clarkesville.