News & Announcements
TFS students honored as future medical leaders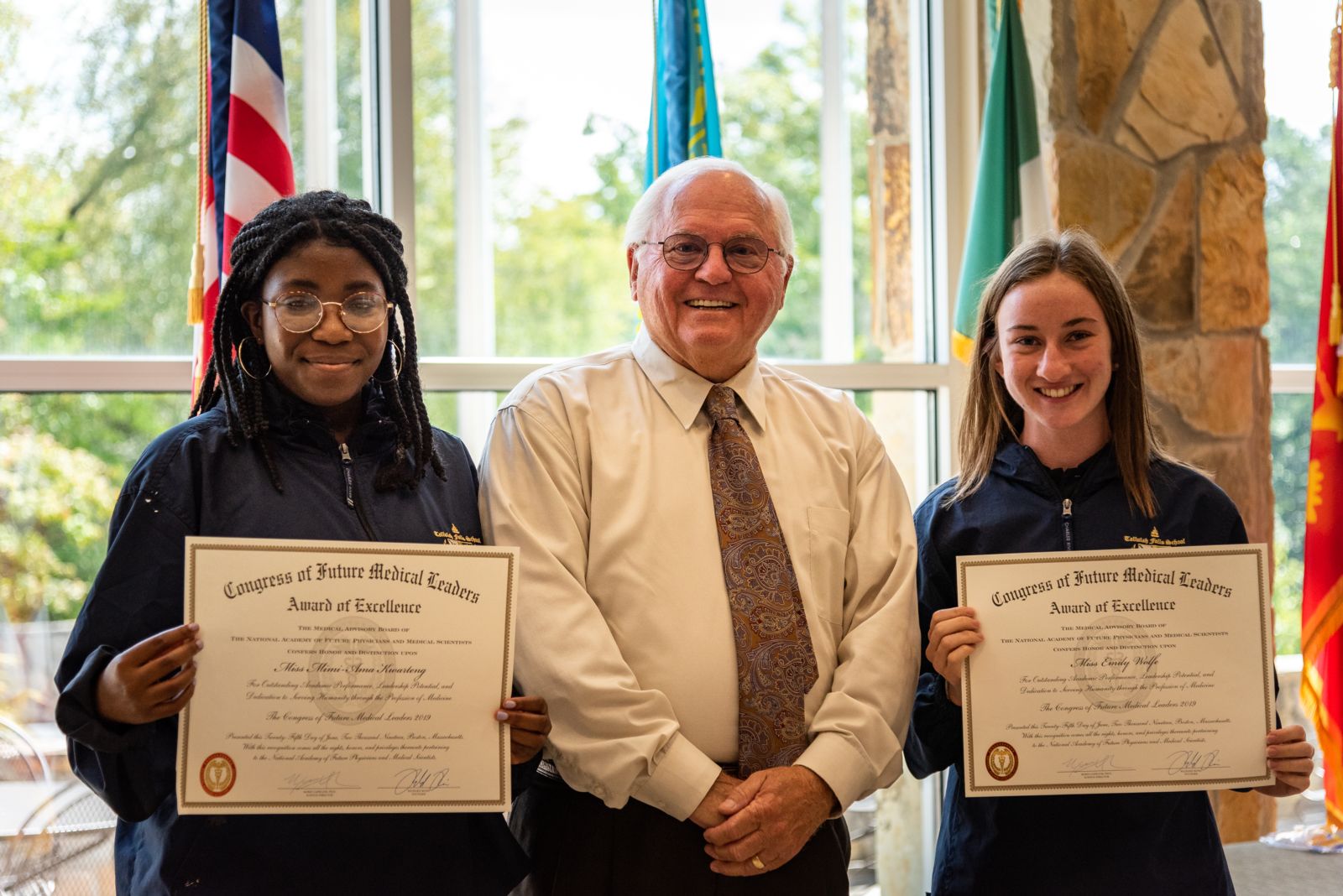 Two Tallulah Falls School students spent time over the summer preparing for a career in the medical field.
Sophomore Emily Wolfe of Clarkesville and junior Mia Kwarteng of Lawrenceville represented TFS and the state of Georgia as delegates to the Congress of Future Medical Leaders in Boston.
Both were honored with an award of excellence, presented Sept. 24 by President and Head of School Larry A. Peevy.
The immersive three-day experience allowed the students to network and learn with other high school students who share their passion, ability and potential.
Peevy said students who have a strong interest in a specific field should pursue early opportunities to explore potential career paths.
"I think what you did goes a long way toward accomplishing long-term goals," Peevy said. "You went above and beyond to learn from others who are already successful."
They met medical leaders including Nobel prize winners and observed a live surgery. Students were nominated by school counselors.
Shown, from left are Kwarteng, Peevy and Wolfe.