News & Announcements
TFS Alumni Night set for Dec. 13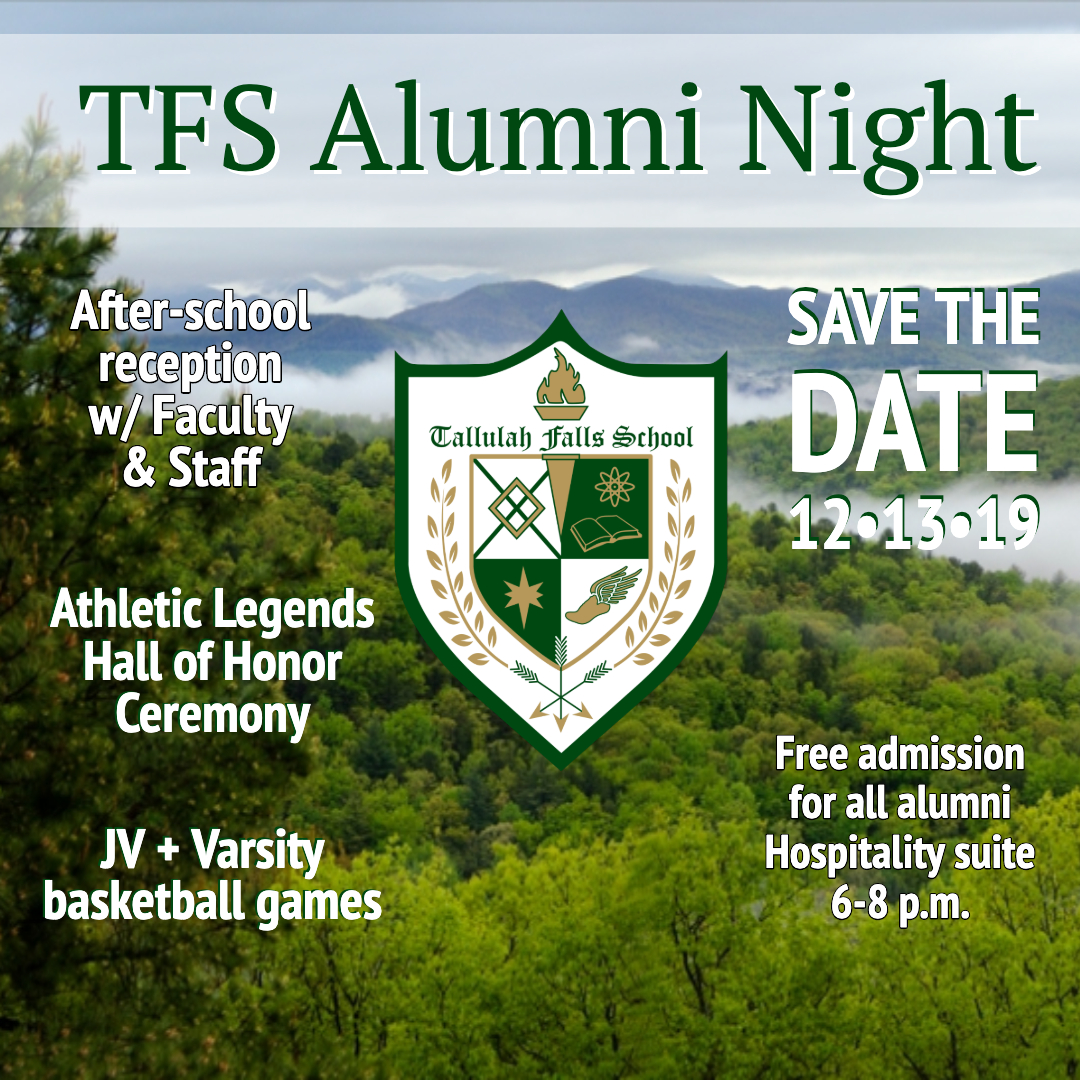 Join former classmates, faculty, staff, students and friends of Tallulah Fall Schools for Alumni Night on Friday, Dec. 13 at the school's Student Activity Center on the middle school campus.
Activities begin with an after-school reception with faculty and staff members at the Upper School. Alumni are invited to drop in from 3:30-4:30 p.m.
Basketball games start at 4:30 p.m. with the JV boys team, followed by the girls' varsity game at 6 p.m. and the boys' varsity game set for 7:30 p.m.
Between the varsity games, the 2019 Class of Athletic Legends will be inducted into the Hall of Honor.
Admission is free for all alumni with a hospitality room open from 6-8 p.m. featuring food prepared by TFS culinary arts classes.
Call 706-839-2021 for more information.