News & Announcements
Season Recap: JV Volleyball progressed into strong competitors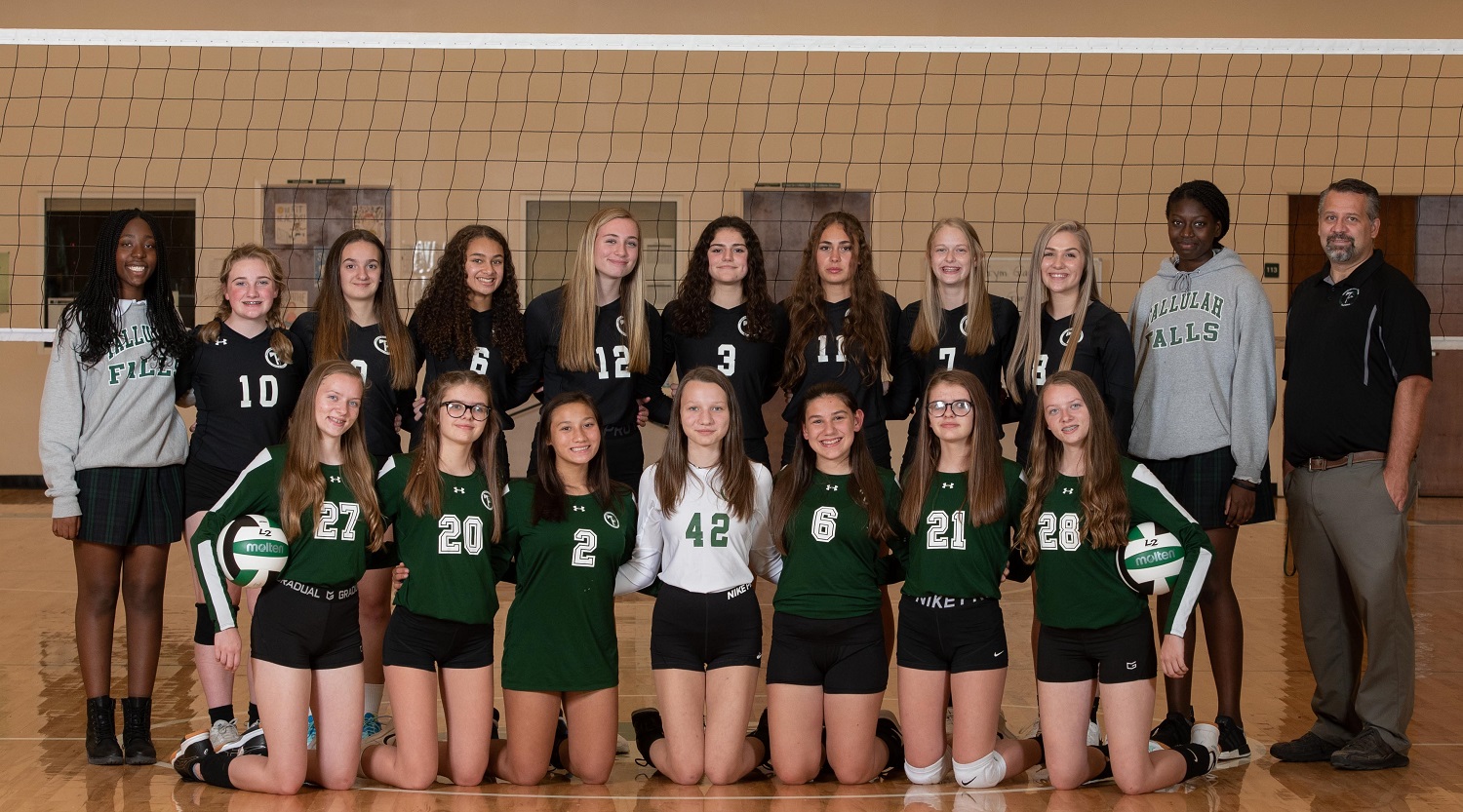 The 2020 season for JV volleyball saw its share of highs and lows, but the team continued to improve with each set and match. In the end, the girls showed great improvement and many appear to be ready for the next level at Tallulah Falls School.
"I'm very proud of how the girls progressed this season," states coach Matt Crotta. "They made huge strides early on as a team and they continually improved their individual skills."
The Lady Indians started off the season 1-4 by the end of August. The girls were leaps and bounds better when September hit, as TFS went 8-3 and 3-3 in area play. A September 8 sweep of Franklin County and Rabun County on the road really got the girls some momentum, though there is a distinct spot that Crotta feels is the pinnacle of the season.
"A high point in the season came during the first match of our area tournament," says Crotta. "After losing the first set to Athens Christian 25-18, the Lady Indians turned things around and won two straight sets 25-15 and then 15-8 to qualify for the second round of the tournament. We played another three sets against a very talented George Walton team in the second round but fell short by only two points to make it to the championship match."
While the team was flooded with girls who showed a lot of promise, there are some that Crotta feels are ready for the varsity level.
"Layne Kafsky and Julianne Shirley made great strides this season," says Crotta. "They polished their skills and became a constant offensive threat to their opponents. From day one, Kitty Rodenas understood the system, jumped in to help every girl on the team improve, and was a key element to many of our wins. She will be missed on the JV team, but will certainly add depth and offense to the varsity team next year."
Shirley has already been added to the varsity roster and has dressed for the last handful of matches. Kafsky and Rodenas will certainly be ready when the time comes.
The team finished 12-9 overall in 2020. TFS also added a C-Team later in the season, which earned a few wins along the way.
"The girls struggled early on with pushing through all types of challenges and adversities," says Crotta. "At the end of the season, it was very clear that they had become mentally stronger and were much stronger competitors."