News & Announcements
Season Recap: Volleyball - Lady Indians uses 180- season turnaround to propel them to Sweet 16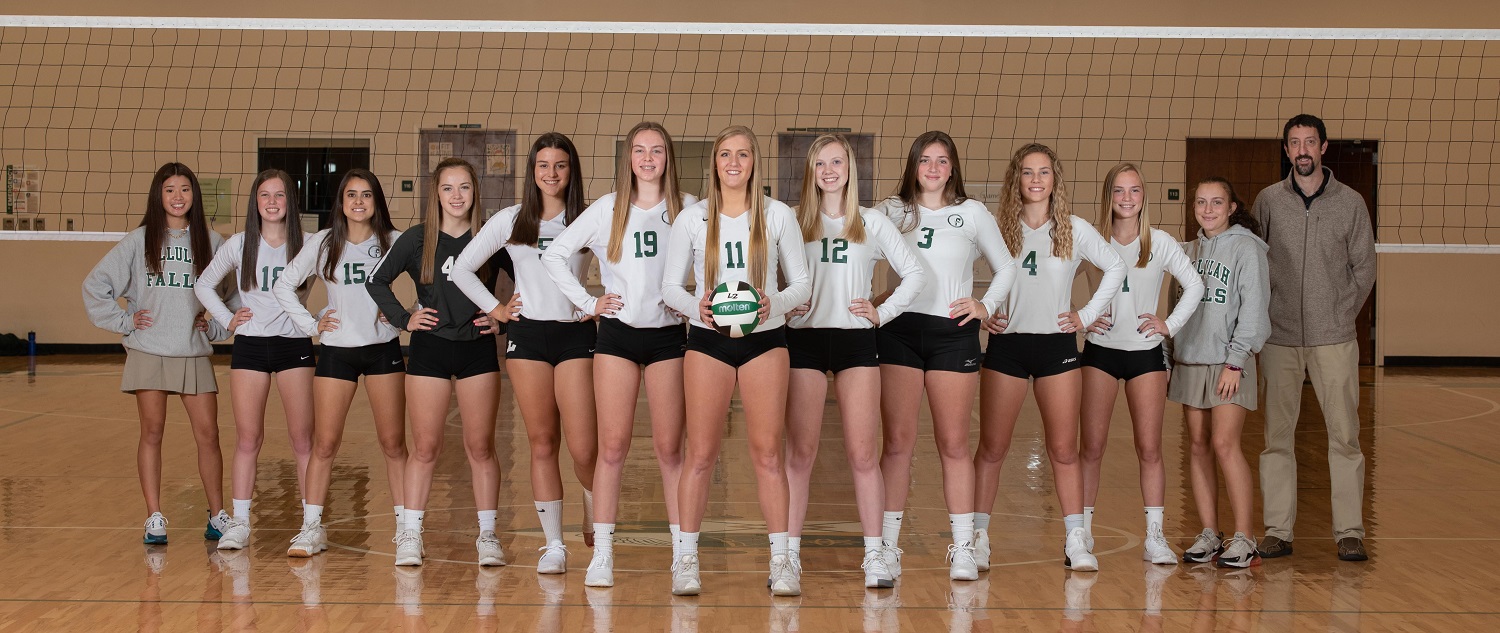 The 2020 season for the Lady Indians volleyball team was nothing short of amazing. At an early part of the season, the girls were a paltry 2-10 overall. That wasn't due to a lack of skill or desire to win - it was just a series of bad breaks, tough scheduling, and some new varsity players getting their feet wet.
The girls went on a tear from there, as head coach Matt Heyl led TFS back into the state playoffs for a sixth straight season and into the team's second-ever Sweet 16. Twice throughout the season, TFS went on a six-match win streak, tying a school record each time.
The turnaround happened in September, when the Lady Indians went 12-2 for the month to pull above .500 and gain the confidence they needed for the stretch run. That resulted in a strong showing in the region tournament, where TFS bested George Walton at home in the region semifinals. Athens Academy, who had lost only twice all season, won the region championship over Tallulah Falls School, but the girls had secured a home playoff match for the opening round of the GHSA Class 1A-Private tournament.
That led to a 3-0 shutout win at home over Mt. Vernon in the opening round of the state playoffs. The Lady Indians fell in the Sweet 16 at St. Francis, coming up short in a 3-1 loss. Season highlights included a home tri-match on September 3, in which TFS' turnaround really began with wins over #9-ranked Rabun County and #6-ranked White County.
TFS concluded the season with a 19-15 record that included a third straight region runner-up finish. Katy Corbett and Sarah Jennings earned 1st Team All-Region honors, while Abby Carlan made the 2nd Team and Rebekah Jennings was an Honorable Mention. Meanwhile, Corbett, Jennings and Barrett Whitener were named to the All-Tournament Team.
Corbett leaves TFS with a legacy that includes nearly 1,000 career kills, as she holds the career and single-season mark in that category as well as in digs (over 1,000 for her career). Corbett has committed to Mercer University to play beach volleyball. Rebekah Jennings and Abby Carlan also have played their final matches as Lady Indians.
The future remains bright for this program, which has won nearly 100 games in the past four seasons, has made state six straight times, and made two Sweet 16 runs as well as finishing as runner-up in region three consecutive times. TFS will return the majority of its roster, including current junior Alba Romanos, who was instrumental in the team's turnaround in 2020. Aside from Romanos, Whitener and Sarah Jennings, the Lady Indians will bring back key players Allie Dalton, Nancy Fisher, Evette Corwin, and up-and-comers Addy McCoy, Julianne Shirley and Layne Kafsky to name a few.