News & Announcements
TFS names All In Students of the Month for October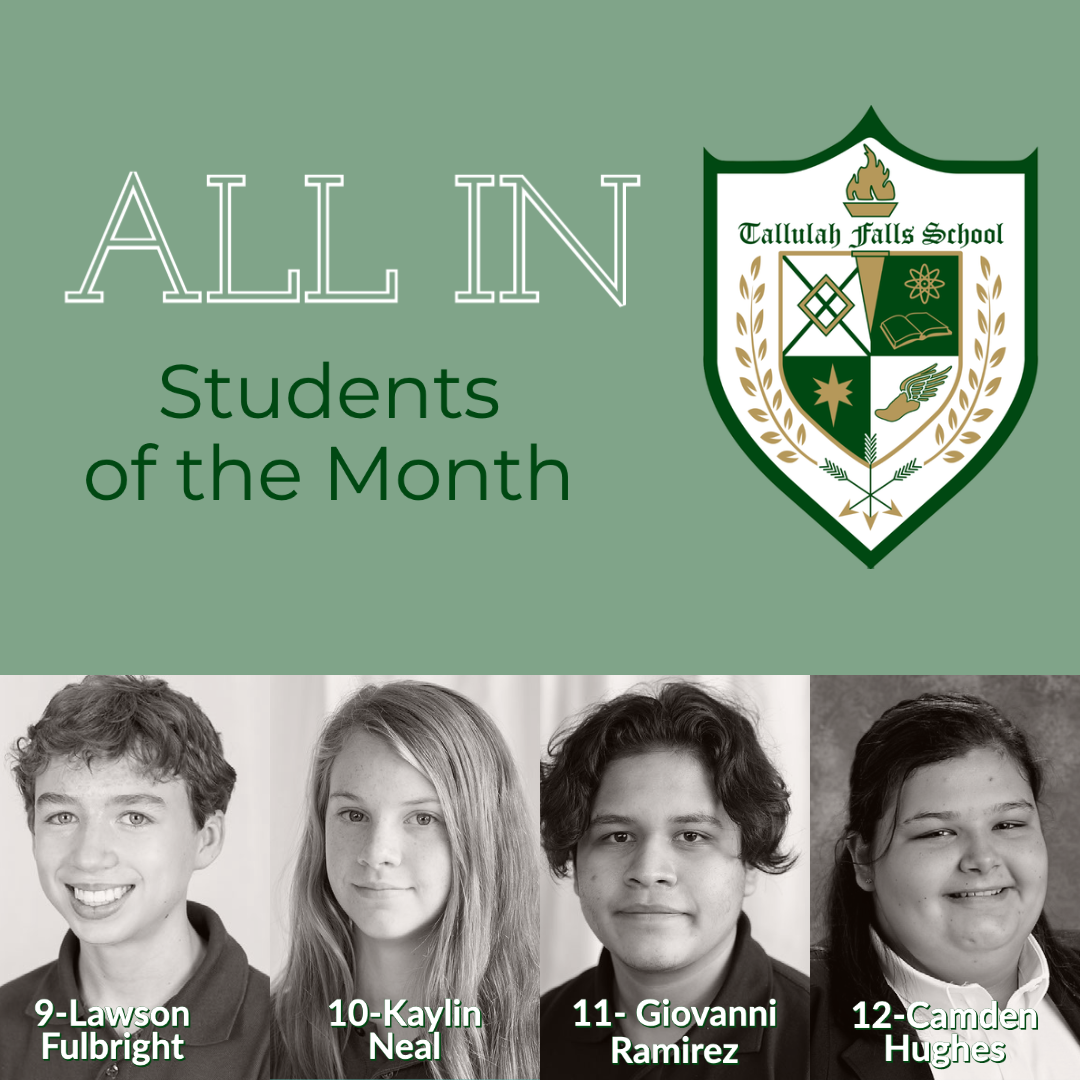 Tallulah Falls School faculty and staff members have named the All In Students of the Month for October for representing Determination, the theme for the month.
Honored students are freshman Lawson Fulbright of Toccoa, sophomore Kailyn Neal of Flowery Branch, junior Giovanni Ramirez of Alto and senior Camden Hughes of Demorest.
"The determination exhibited by this group is commendable," said Upper School Academic Dean Kim Popham. "We are so proud of the work ethic and example they set for our learning community."
Shown, from left, are Fulbright, Neal, Ramirez and Hughes.