News & Announcements
A generational impact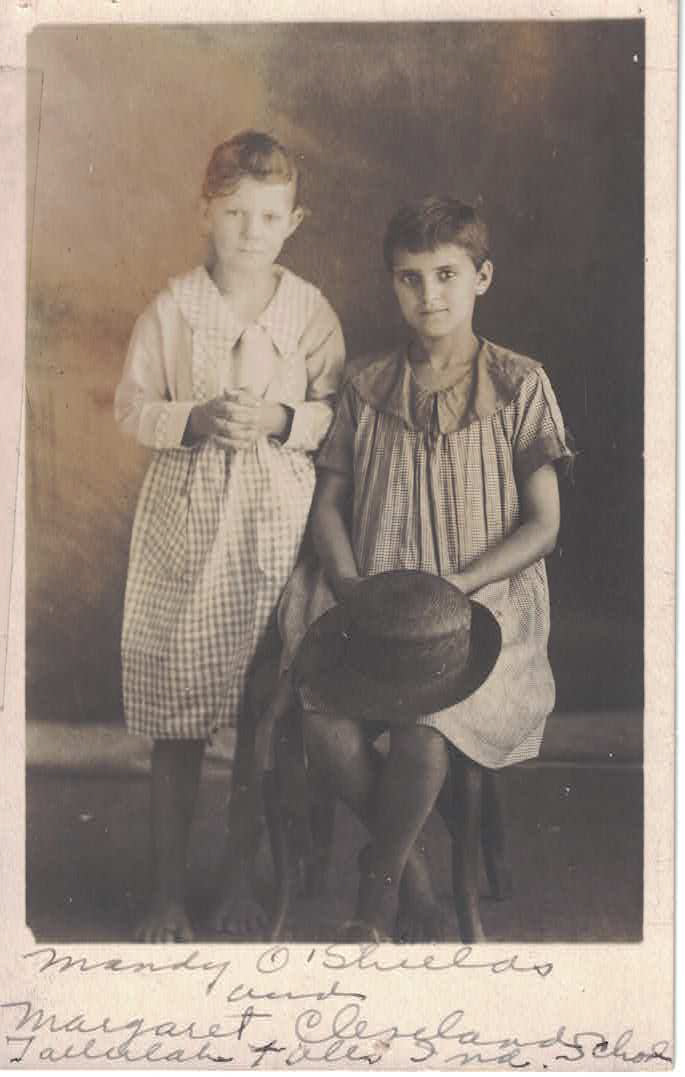 By: Nate Roys|TFS Advancement Intern
Tallulah Falls School has a rich history of helping those in need. Whether it be a student who needs an extra boost to get them where they strive to be, guidance and direction in life or a helping hand in a time of need, TFS has helped countless students over the years to meet and exceed their goals.
Marjorie Mae Cleveland, who attended TFS from 1921-30, is an example of how the school has changed lives across generations.
Cleveland's mother died when she was only two years old. Her father remarried and the new stepmother was less than welcoming to the little girl. Cleveland left home at a young age and lived on her own simply trying to survive.
During this time, Cleveland helped out on the series of dams under construction by Georgia Power. She carted trash, carried lumber and handed the workers their tools in exchange for food. Cleveland learned about TFS from these laborers, and with their encouragement, she gathered the courage to see if the school could help her.
"With time, encouragement from the workers and knowledge of what the school offered, at nine years old, my grandmother walked into Tallulah Falls School," Cleveland's granddaughter Rita Stuck said. "She went with nothing but the clothes she wore, her desire to improve her situation and hope."
Cleveland was taken in by the school in 1921. Sponsored by a doctor's wife in Atlanta, she excelled at TFS.
"She thrived at Tallulah Falls because she knew the hard, real-world at such a young age and she wanted better," Stuck said. "She was identified as a 'Bright Mind' by Miss Nannie C. Davis in 1924 and was noted in the Atlanta Journal-Constitution. She studied and worked diligently to stay at Tallulah Falls School – the first real home she had known."
Cleveland attended TFS for nine years, staying and working at the school during breaks because she did not have a home to go to.
"She really enjoyed being at the school, because it was like family to her," Cleveland's son, Charles Lowe said.
Cleveland was able to learn many practical skills while at TFS, including canning and sewing. While at TFS, Cleveland did not hear from her father or stepmother. TFS was the only family she had.
"Her father never acknowledged her being at the school and never visited her," Stuck said. "She had been abandoned and forgotten by him and his wife."
In 1930, at age 18, Cleveland first met her husband, Joe Lowe, at TFS. He was riding in the back of a truck with some coworkers when Cleveland noticed him because of his "beautiful red hair."
"My grandmother made it a point to meet this 'red-haired young man' and, as they say, the rest is history," Stuck said. "When his work was completed in the area, he proposed marriage. She accepted and they were married on Aug. 25, 1930."
Marjorie Cleveland became Marjorie Lowe, and her time at the Light in the Mountains had come to an end. TFS had been all she had known for nine years and prepared her for a very successful life.
"She left with an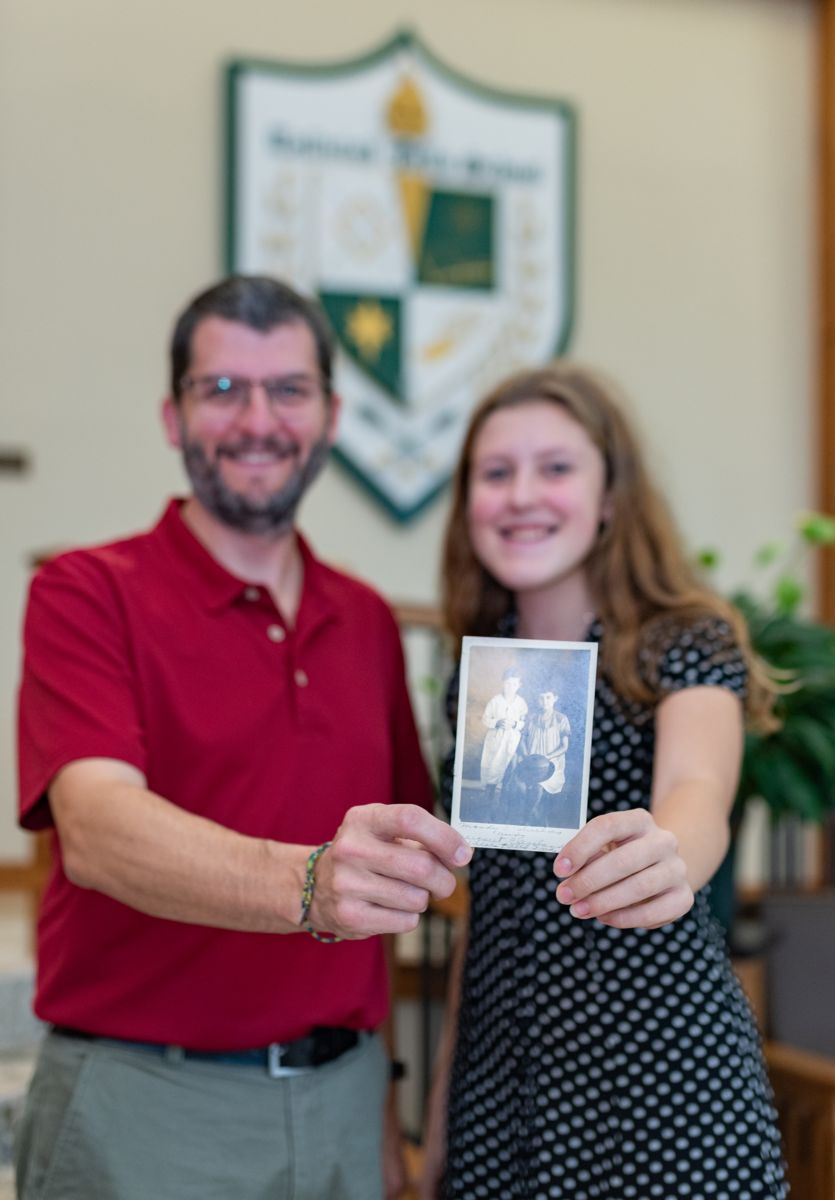 excellent education, fond memories and a grateful heart. TFS had been her family for nine years, had taught her how to capitalize on her innate intelligence and prepared her to go forth in life with her head held high," Stuck said. "She had a r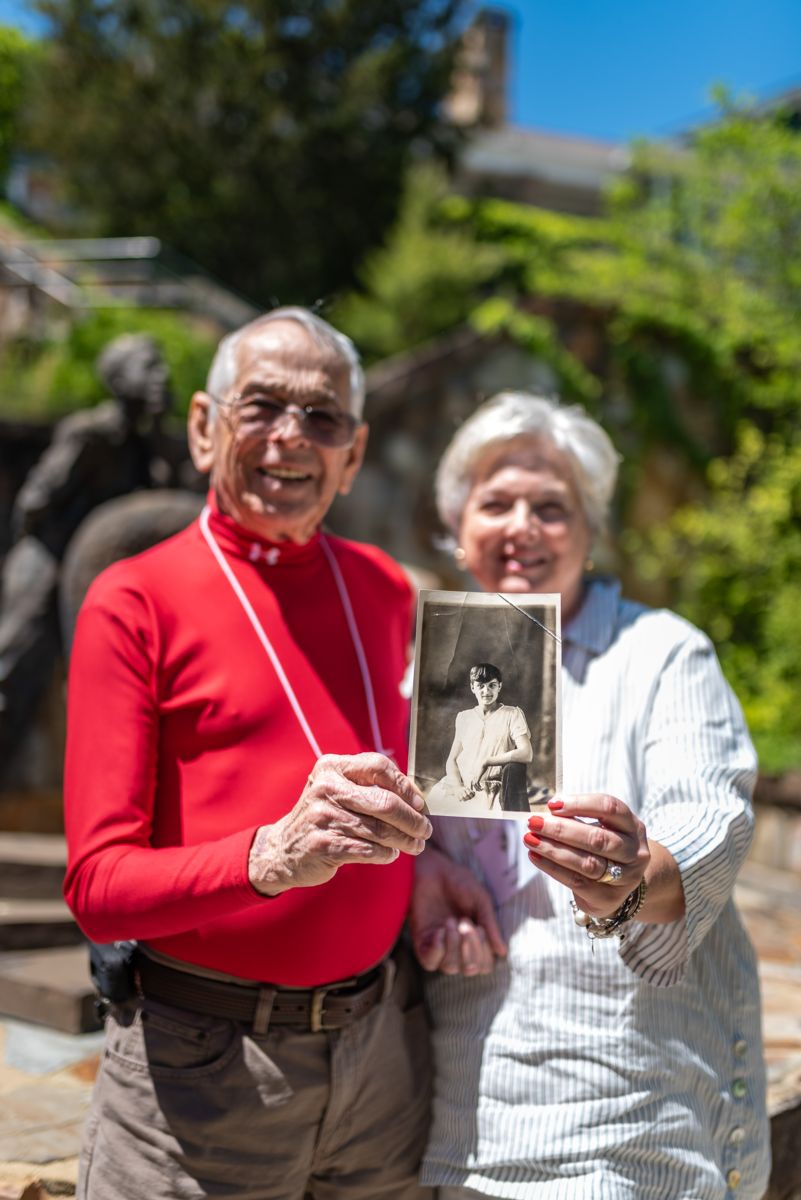 ough young life, but the school had taken her in and given her a chance at a life she would have otherwise never had. She was tremendously thankful for the opportunities she was given.
Cleveland was extremely appreciative of everything she learned while at TFS.
"She was grateful to the people who told her about TFS, the school for being there in the area and the admission into the school itself," Stuck said. "Her life was transformed with that opportunity and she knew it. She went on in life to be a successful businesswoman, wife, mother, grandmother, great grandmother and member of the community."
Lowe and Stuck came to TFS last year to visit the place that shaped their mother and grandmother. They came to campus for the Alumni Homecoming Luncheon on April 27, 2019. Visiting the museum, Lowe and Stuck were able to learn a great deal about their mother and grandmother.
"When Rita and I visited Tallulah Falls School last year, we really enjoyed the experience," Lowe said. "Part of the reason we came to the school was to learn some history about my mother. It was a very enlightening experience."
Stuck was also very fond of her experience at TFS, as she learned about her grandmother.
"We left Tallulah Falls School that afternoon full of pride for my grand-mother. She had made a huge decision at such a young age to seek help," Stuck said. "Tallulah Falls School had opened its arms and brought her in off the streets where she was given the tools and opportunity to excel in life.
After nine years of providing such wonderful guidance, shelter, safety and friends, Tallulah Falls School had given her what she needed to venture into the world."
Stuck is grateful that TFS gave her grandmother a chance, and says the school will always be special to her and her father.
"She was blessed with intelligence, the will to succeed, ambition, dedication and love for her family," Stuck said. "The opportunities at Tallulah Falls School gave her the security and tools to succeed in life. She lived up to those standards and more."
"We, the descendants and recipients of her success are indeed grateful. Tallulah Falls School will always hold a special place in our lives."
---
Son Charles Lowe and granddaughter Rita Stuck (pictured above) visited Tallulah Falls School over Alumni weekend in April. Six months later, Robert Stuck and daughter Amelie Stuck from the Czech Republic toured the school. Both pairs of descendants proudly display photos of Marjorie Mae.