News & Announcements
TFS announces 2019 STAR Student and Teacher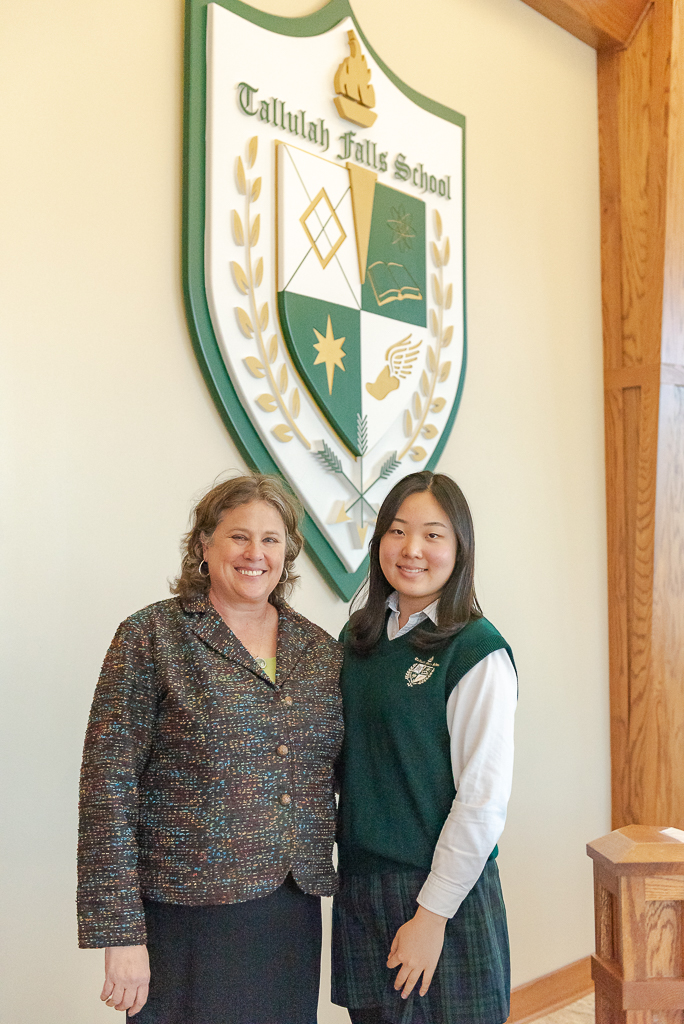 One of the most anticipated highlights of the Tallulah Falls School academic year is the announcement of the STAR Student and Teacher.
Senior Jihee Han of South Korea earned the highest score on the SAT test and is currently in the top 10% for this year's class and selected upper school science teacher Beth Huebner of Clarkesville as the STAR teacher
According to Han, Huebner sparked her interest in science.
"I was never really interested in science before, but after taking her classes, I got interested in science and actually came to consider it as one of my possible majors in college," Han said. "She cares about her students and tries hard to help everyone. I admire and love Mrs. Huebner and I will miss her so much when I go to college.
Huebner's affection for her high-achieving student is evident.
"Jihee is an outstanding student who is truly the whole package in terms of TFS ideals. She has a natural ability in mathematics and the sciences. Combining that ability with her high standards and strong work ethic, her success is most deserved," Huebner said. "I always know she will be prepared and able to defend her position as well as be able to help others who are struggling. She has amazing reasoning skills and a desire to go beyond the basics and truly understand what is going on. Her character also shines and sets her apart as a person. She is dependable and committed to the highest quality of work."
The Rotary Club of Habersham County will host the county's STAR Students and Teachers on Feb. 13. The STAR Student for the county will be announced at that event.
The Student-Teacher Achievement Recognition (STAR) program honors Georgia's highest-achieving high school seniors and the teachers who have been most instrumental in their academic development, according to the PAGE (Professional Association of Georgia Educators) Foundation.
---
Photo:
E. Lane Gresham/Tallulah Falls School
Tallulah Falls School has announced the 2020 STAR Student and Teacher for Tallulah Falls School as senior Jihee Han of South Korea and upper school science teacher Beth Huebner.