News & Announcements
Community celebrates TFS STAR Student, Teacher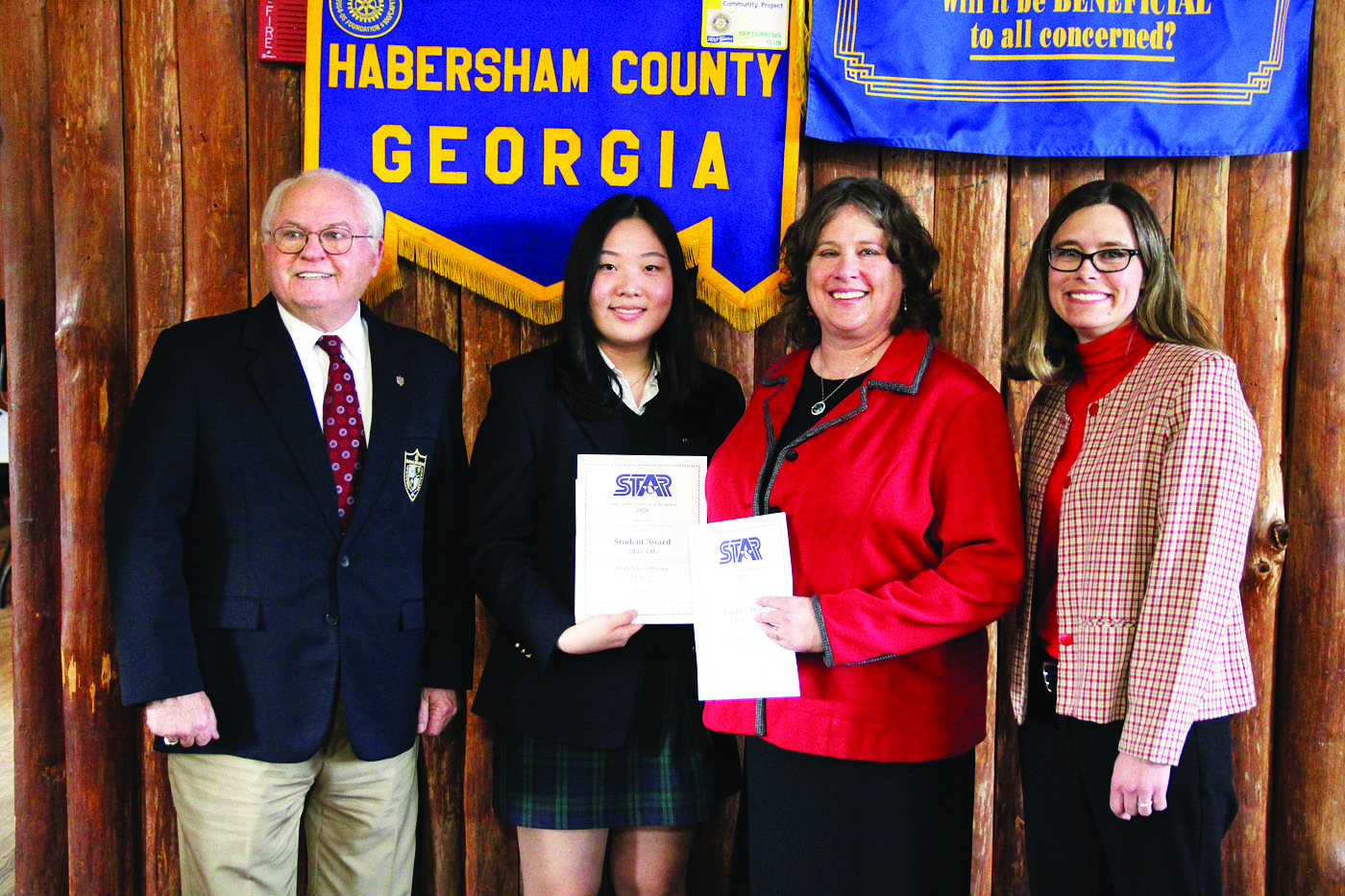 Published with permission of The Northeast Georgian
BY ERIC PEREIRA
During the Feb. 13 meeting of the Rotary Club of Habersham County, community members celebrated Tallulah Falls School senior Jihee Han of South Korea for being named the STAR student at her institution.
The STAR student is recognized for being in the top 10% of the class with the highest SAT score in one sitting.
The student then gets the opportunity to select their STAR teacher who they believe has made the largest impact on their academic career.
That choice was TFS Science teacher Beth Huebner; Han said Huebner helped her develop a love for the challenging nature of her science classes but also served as a mentor.
Han said she plans to attend Tufts, Northeastern or Rutgers University to major in chemistry or pharmacy.
"I have been privileged to work with her since her freshman year," Huebner said. "She possesses a strong skill set that made her a stand out at TFS. Her innate abilities — when you put them with her high work ethic, her drive for excellence — she's just got a foundation for success."
After praising Han's academic prowess, Huebner said she most enjoys how personable the STAR student is. "She is well liked by her classmates. Whether it's the sharpest kid or the kid that maybe struggles a little bit, she's willing to help," Huebner said.
She said Han has been instrumental throughout the campus and extracurriculars which include serving as a statistician for volleyball and basketball. She is also a member of the National Honor Society and other clubs.
"Without a doubt, Jihee Han is one of the most outstanding students at Tallulah Falls School," said TFS President and Head of School Larry Peevy. "I'm so proud of all of her accomplishments but particularly her award as the STAR student for TFS and for her service to the school as an ambassador and in many other wonderful ways. She has enjoyed being a student of Beth Huebner and could not have made a better selection for her STAR teacher. Beth is an outstanding teacher in every way. And I'm very proud to have her as part of our TFS family."
Both the teacher and student were emotional when recognizing and praising each other.
"Mrs. Huebner I am so thankful and grateful that I have you as my teacher and that you taught me. You taught me science but you also taught me life," Han said.