News & Announcements
Spring Sports Athletes Spotlighted for Week of April 13
Tallulah Falls School continues its spotlight on our spring athletes, who due to the global pandemic, saw their respective seasons end abruptly. For the week of April 13-17, we recognize 15 student-athletes, including four seniors.
SENIOR SPOTLIGHTS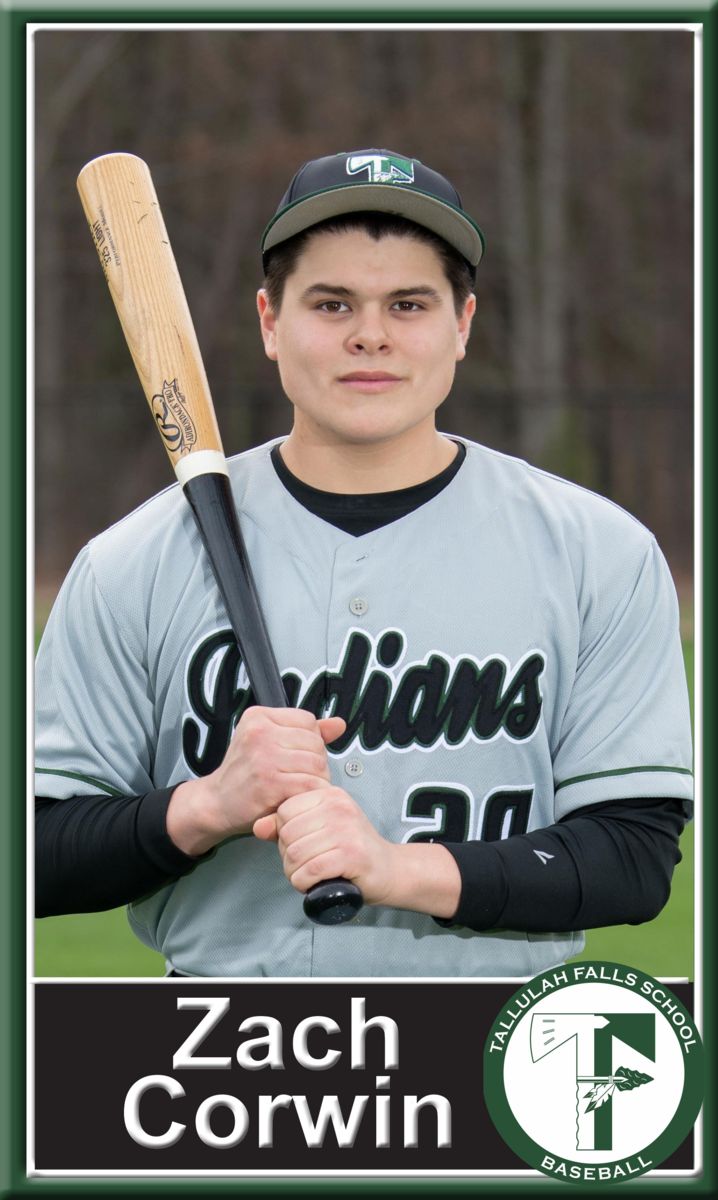 Zach Corwin
Varsity Baseball
Senior Zach Corwin of Baldwin is the starting center fielder for the varsity baseball Indians. As a starter for three years and team member for four, Zach's work ethic and desire to do well at whatever he does has made him into a fine baseball player. His breakout game happened in his sophomore year at Washington-Wilkes. He made multiple plays, several of which were very difficult that led the Indians to an away victory. Zach has been making plays defensively ever since that day. He is a solid and dependable outfielder. A silent leader that leads by example, he plays extremely hard and makes sacrifices to help the team. Whether it's diving for a ball or getting hit with a pitch, Zach is a young man of faith that is a joy to coach.
– Coach Mark Wilcox
Chris Geiger
Varsity Track & Field
Senior Chris Geiger was the No. 1 ranked returning region 800m runner after state qualifying twice before. An "A" student who earned 15 varsity letters (cross country, swim, track & field), Geiger followed his inspiring legacy in cross country by again qualifying to state in swimming before his final track & field season. Chris had one of the biggest improvements I've seen in someone in my three decades of coaching. He was on fire to leave a legacy of what can be when one puts his mind to it.
– Coach Scott Neal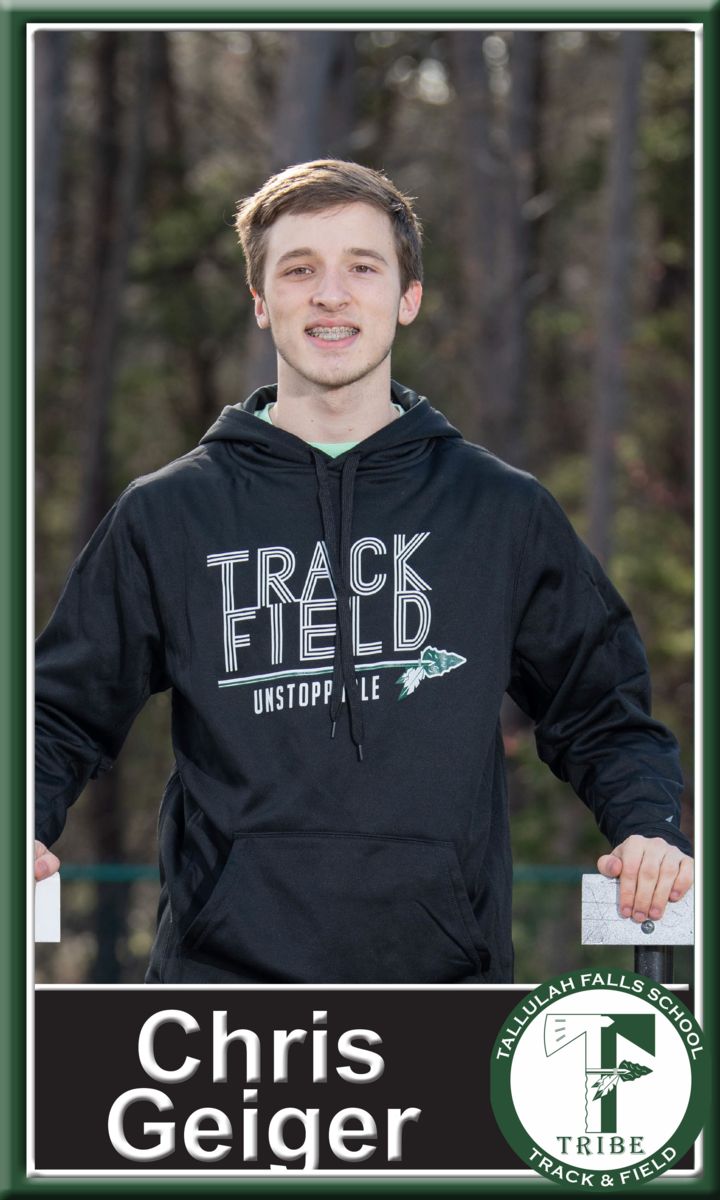 ---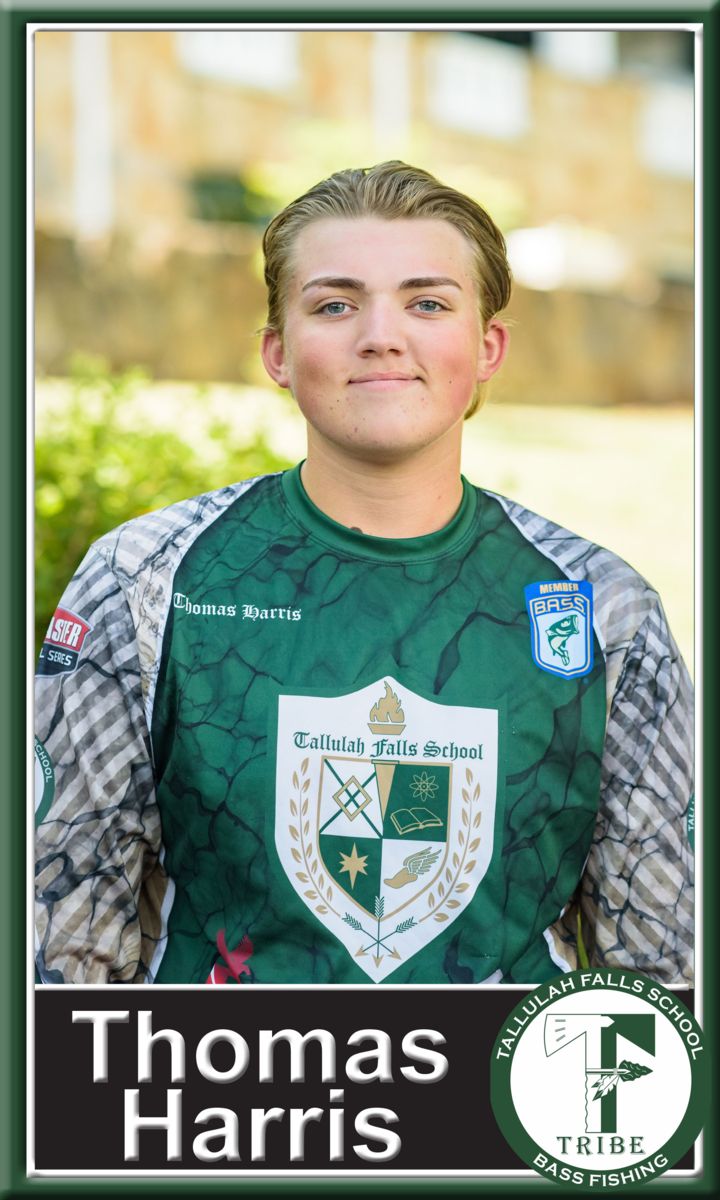 Thomas Harris
Varsity Bass Fishing
Senior Thomas Harris of Clarkesville progressed exponentially to compete at a high level against the best student anglers in the state of Georgia. While our sport is somewhat different from traditional sports, it does share the common thread of dedication and perseverance. Even though he struggled at first, Thomas persevered in his quest to become a better angler. By spending a lot of his spare time on the water, he improved his angling skills. With teammate Marshall Williams, he was on his way to what was a likely top 15 ranking in the state before our world was affected by this unfortunate virus. It is really great Thomas has become involved in this lifetime sport. It has been a pleasurable experience getting to know this young man.
– Coach Russell Williams
Zhiyang Shu
Varsity Tennis
As a senior team captain, Zhiyang Shu of South Korea has developed into an outstanding role model and leader for his teammates. After starting his tennis career only three years ago as a sophomore at No. 15 on the depth chart, he has emerged as a formidable opponent on the varsity tennis team in the top position. In a shortened senior season, Zhiyang had an undefeated 3-0 record, winning matches against top region opponents to complete his career as a high-level player in the state. Zhiyang displayed poise and character in every position, earning the respect of his teammates and his coaches. Zhiyang's leadership and character have helped mold the varsity tennis program he will be greatly missed as he moves on to the next chapter of his life.
– Coach Randy Morris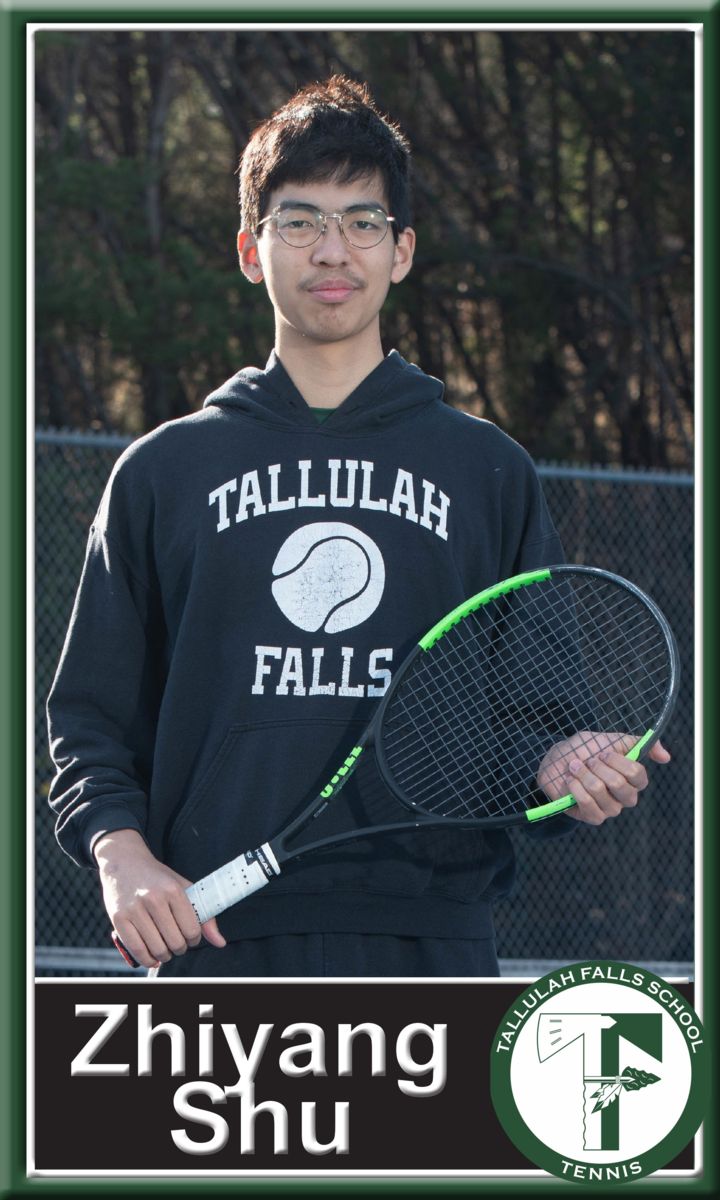 ---
NON-SENIOR SPOTLIGHTS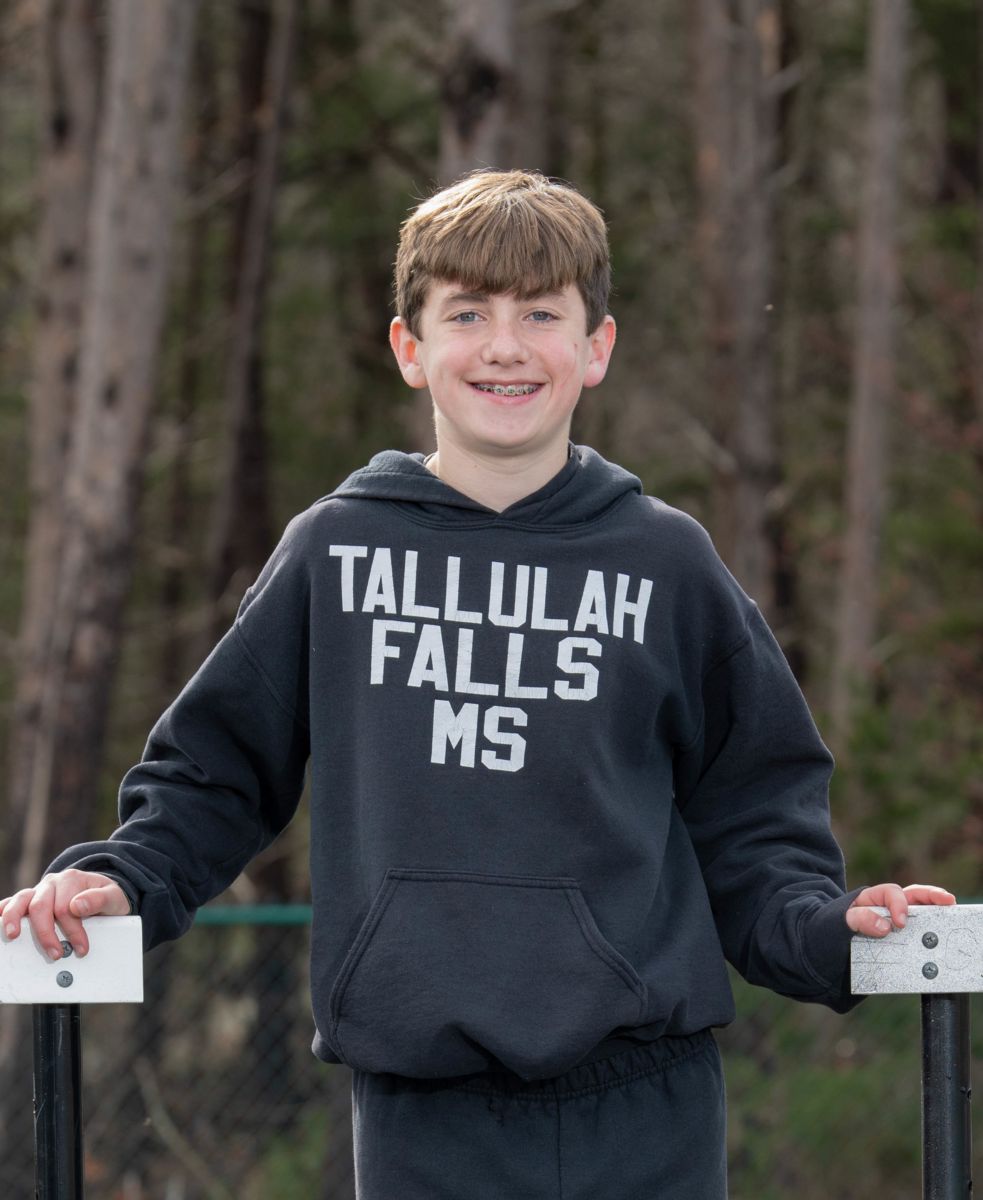 Austin Ball
MS Track & Field
Eighth-grade sprinter-vaulter Austin Ball of Tiger is one of the best middle school leaders I've ever coached - it's what sets him apart. Whether watching him on the pitch or seeing him do an extra rep because he thought it would help, Austin is a multi sport captain who sets the team first no matter the sacrifice. So rare for so young, Austin is able to understand the big picture of athletics while working with consistent focus, resolute determination, and uncompromising principles. Besides being a role model of consistent, purposeful training, Austin envelops GREAT in all he does.
– Coach Scott Neal
Tessa Foor
MS Soccer
Eighth-grader Tessa Foor of Cleveland has been playing soccer competitively for nine years. Passionate about the sport, Tessa is respectful to her coaches and uplifting to her teammates. She has been a solid and consistent player with the middle school program and has also served as a major defensive contributor on her select-level club team. The middle school team anchored Tessa at the sweeper position on the backline and she provided a wall of dependable defense that often left her opponents feeling frustrated. She started and played the entirety of matches, and was the lightning-fast and strong last line of defense in front of the goalkeeper. Many opposing goals were stopped by Tessa, and her ability to not only clear the ball safely from the back third of the field, but to also make huge runs up the middle made Tessa an all-around utility player with all the components of TFS GREATness.
– Coach Laura Higbie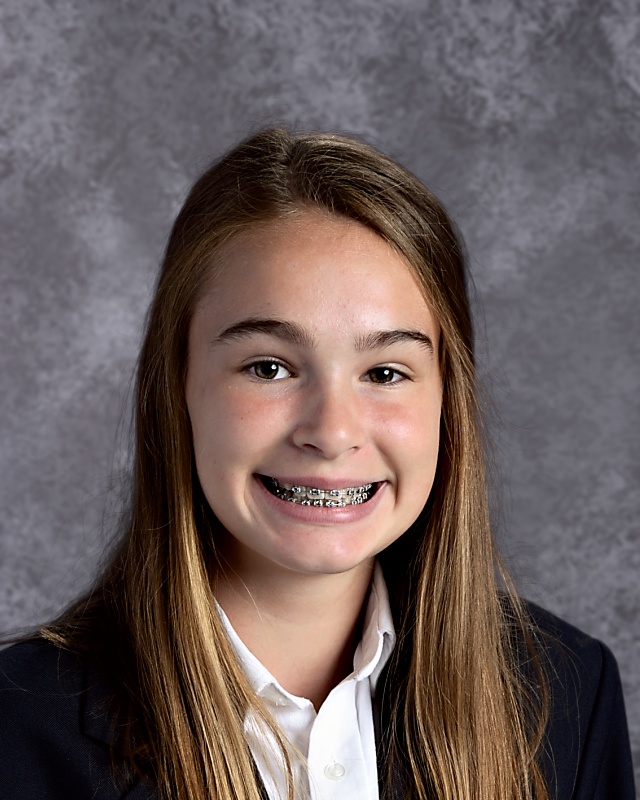 ---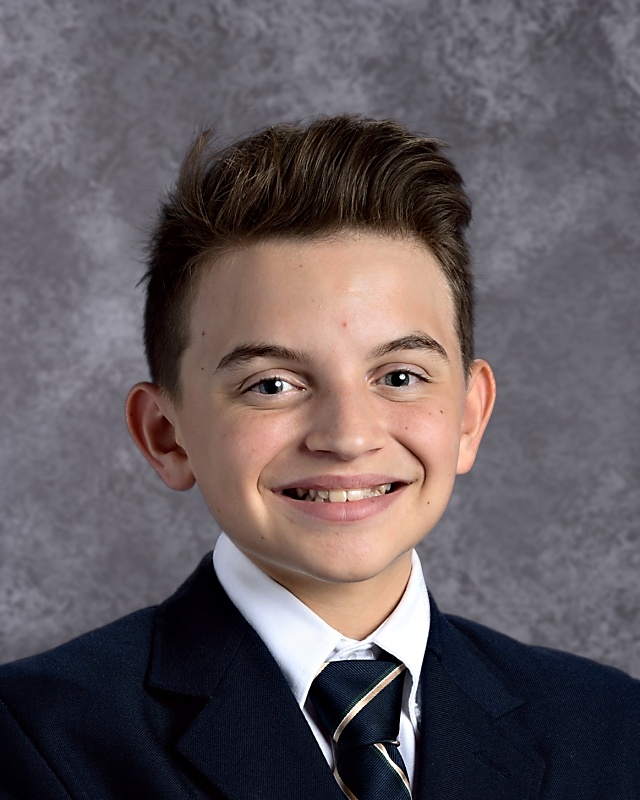 Wyatt Franks
MS Baseball
Seventh-grader Wyatt Franks of Lula is a true baseball player. He took control of the game against Veritas School on the mound. They did not have an answer for his curveball. Offensively, he was patient at the plate and stole 11 bases, including the game-winning run. Wyatt was a leader from day one. He set the tone at practice and expected the same energy from his teammates.
– Coaches Lowell Hamilton & Michael Weidner
Emily Gay
Varsity Track & Field
Junior Emily Gay is the No. 2 ranked returning Class A-Private pole vaulter. Though she runs the 4x1 relay and the 100m, Emily shines on meet day while leaping with a pole. Her technique at the top of the vault while going over the bar is one of the best in the state regardless of gender or classification. Highly respectful and encouraging of peers, Emily leverages her gymnastics background, strong competitiveness and love of vaulting while under pressure to balance with a filtered, prioritized understanding of competing with herself to thrive at pinnacle meets.
– Coach Scott Neal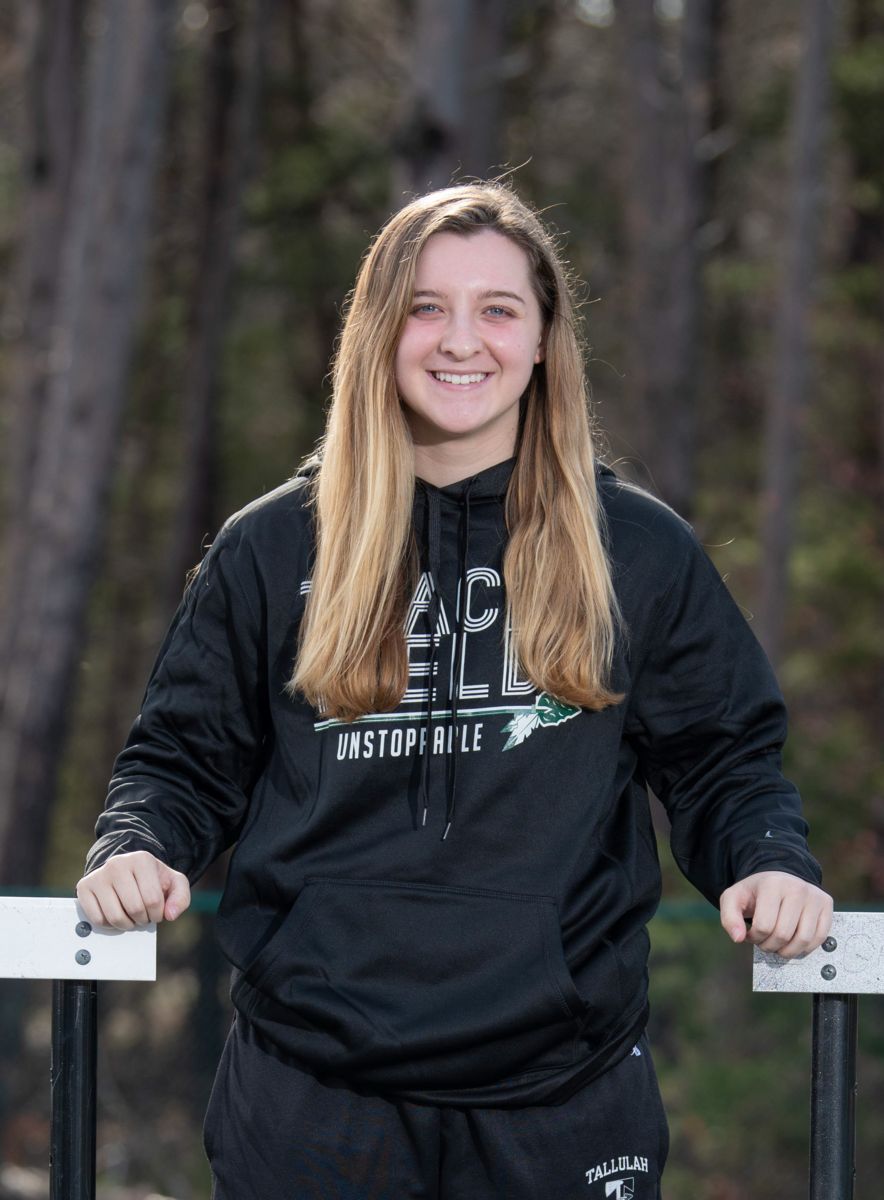 ---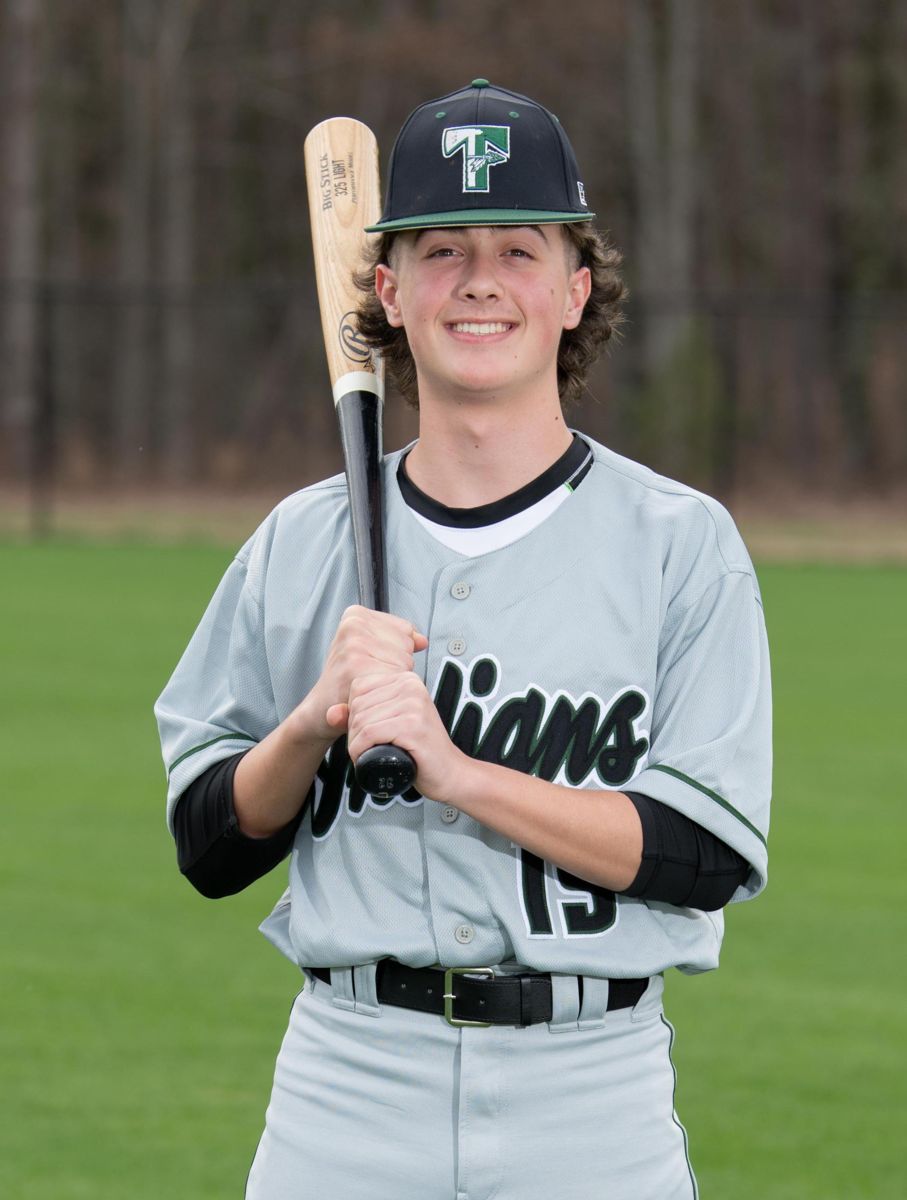 Bryson Halbrook
JV Baseball
Sophomore Bryson Halbrook of Cornelia has been with the TFS program for four years and has improved each year through his hard work and dedication. He is the starting catcher for the JV team. His consistent play earned him a spot on the varsity squad where he served as the bullpen catcher and designated hitter. He has also made the most of his playing time, finishing with a .286 batting average. In addition to that, he has scored three runs and walked three times. Bryson has a bright future in the program and we look for great things from him next season.
– Coach Dustin Rogers
Brinson Hall
Varsity Golf
Junior Brinson Hall of Mt. Airy has worked extremely hard to reach her full potential as a golfer. She is a dedicated, focused, tough competitor that excels under pressure. One of my favorite memories of her on the team is last year's Area 2 Championship. It was a tight battle between Athens Academy and TFS throughout the round, with the lead changing hands many times. It came down to a four-foot putt on the final hole. If Brinson makes it, we win the championship for the second year in a row. With a crowd of people surrounding the green in anticipation of what would follow, Brinson steps up and strokes the ball into the center of the cup and TFS takes the victory. Brinson was named to the First-Team All-Area 2018 and 2019, and to the First Team All-State 2019. After a long offseason of preparation for what we hoped would be a run to the state title, things started off well with Brinson winning our first tournament. She and teammate Maggie Jackson tied for Low Medalist at the West Hall Invitational which Brinson won in a tiebreaker. Brinson holds the 18-hole school scoring record with a 74 set at the Lady Titan Classic last season and is tied with Maggie for the 9-hole scoring mark of 36.
– Coach Allen Campbell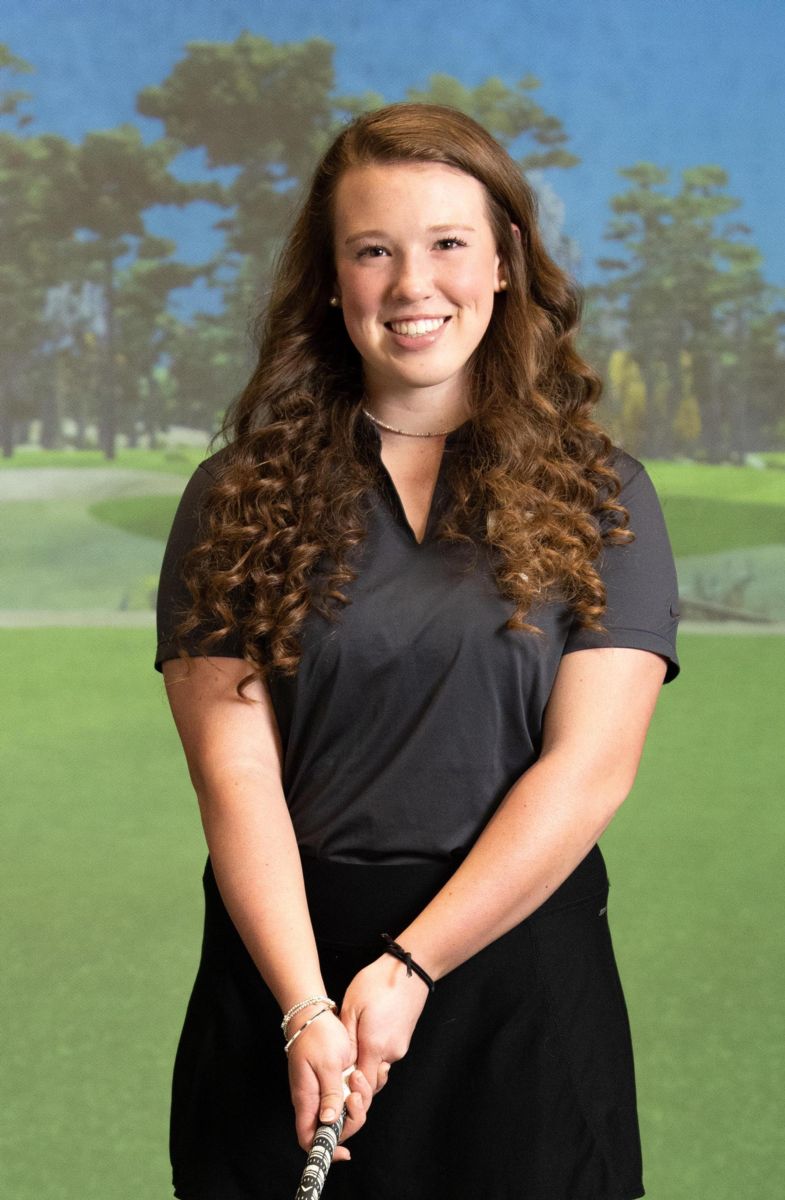 ---
Fendi Jean-Louis
Varsity Soccer
Junior captain Fendi Jean-Louis of Stone Mountain joined the starting eleven each match at right center-back. She made many defensive stops and also assisted in moving the ball forward on the attack. As a boarding student, Fendi linked the team together in a unique way. Her affirming communication, consistency and toughness helped craft the team for excellence. The 2021 season will be GREAT with No. 17 leading the way!
– Coach Travis Mullis
Noah Page
MS Golf
As a seventh-grader Noah Page of Jefferson had the lowest stroke average this season. Noah is a natural athlete who competes in basketball and golf at TFS. He is a talented golfer with a strong work ethic. Noah is also an excellent leader. Noah leads by example and takes every opportunity to encourage his teammates.
– Coach Hannah Wall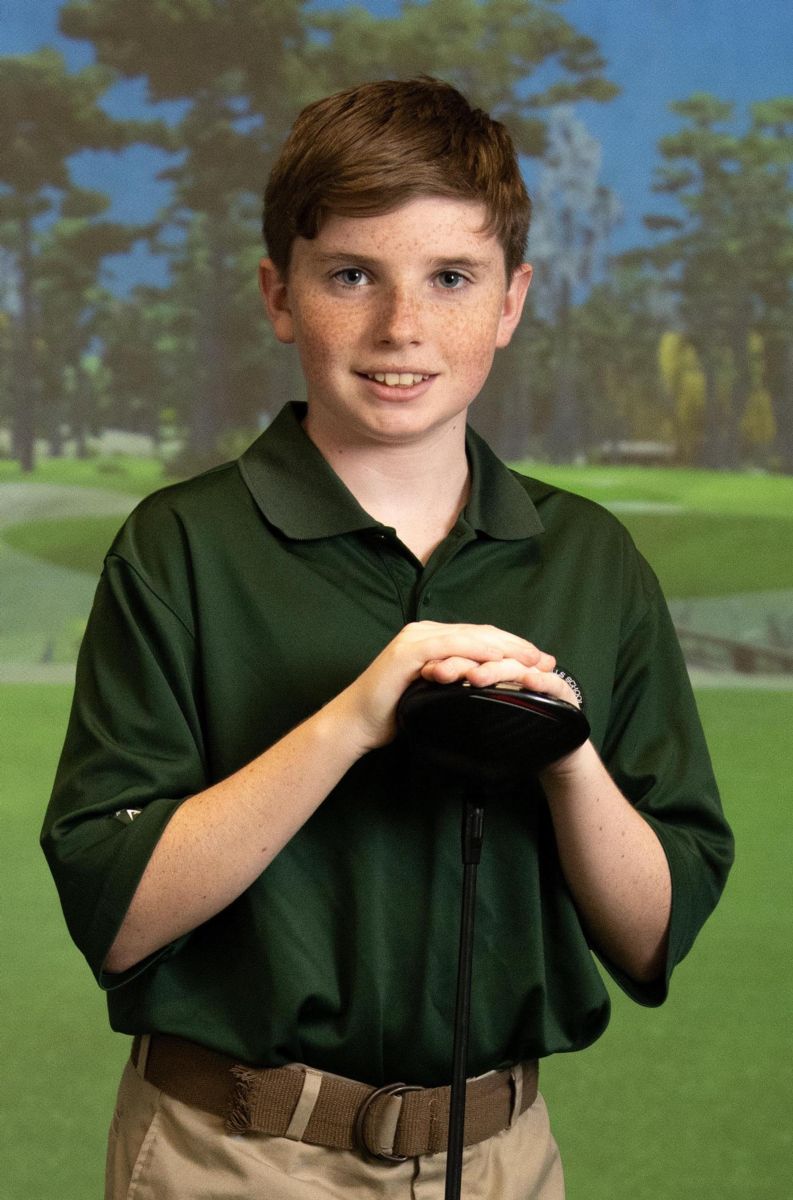 ---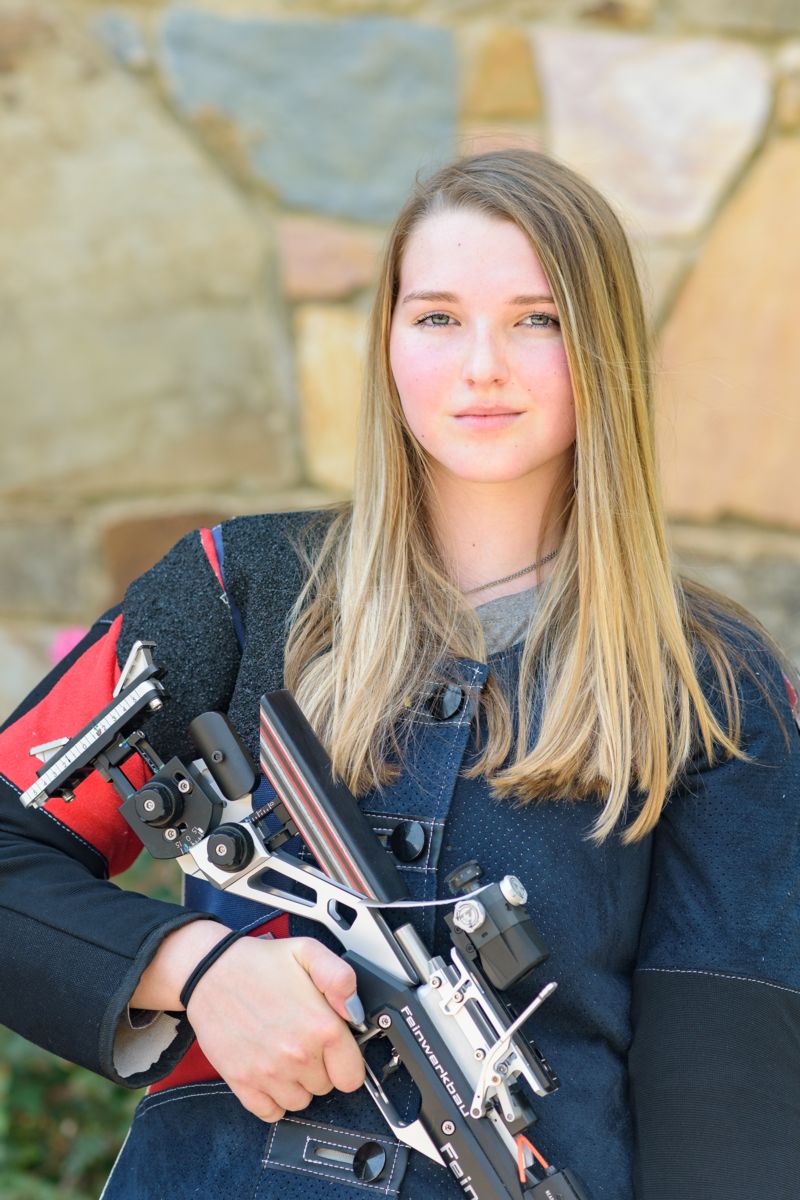 Madi Perdue
Varsity Precision Rifle
Sophomore Madi Perdue of Clayton is an integral part of the TFS precision rifle team and insists on perfection. She is a positive morale booster for the whole team and encourages everyone to work hard and perform their best. At a regional match in Alabama this season, Madi shot her personal 3-position match record of 574 and was awarded a bronze medal. She is not only one of the top shooters on our team – she is one of the best in the region. With her skill combined with her dedication to being GREAT, Madi will be highly sought by NCAA coaches.
– Coach Tim Stamey
Seungwook "Daniel" Shin
Varsity Esports
Seungwook "Daniel" Shin of South Korea is a freshman member of the Esports team at Tallulah Falls school. Daniel is a skilled player in the League of Legends game. Before the season was canceled, Daniel was leading almost every statistical category in his league statewide. He is consistently one of the top performers in the league and teams recognize his skill quickly. Able to play multiple positions, he helped the TFS Mushrooms finish in the Top 8 of the state in the fall league and was planning on leading his team to a state title this spring. One goal before graduating TFS is for the team to win a state championship. He excels in the classroom with a 4.0 GPA as well as other sports. Daniel is always smiling and has a kind word to share. He is a true example of a student-athlete that every coach desires to have on their team!
– Casey Barron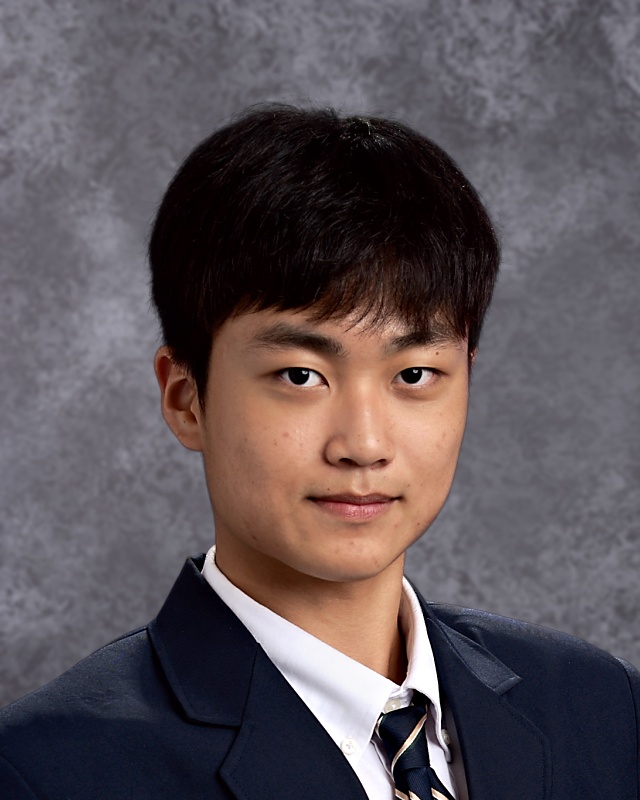 ---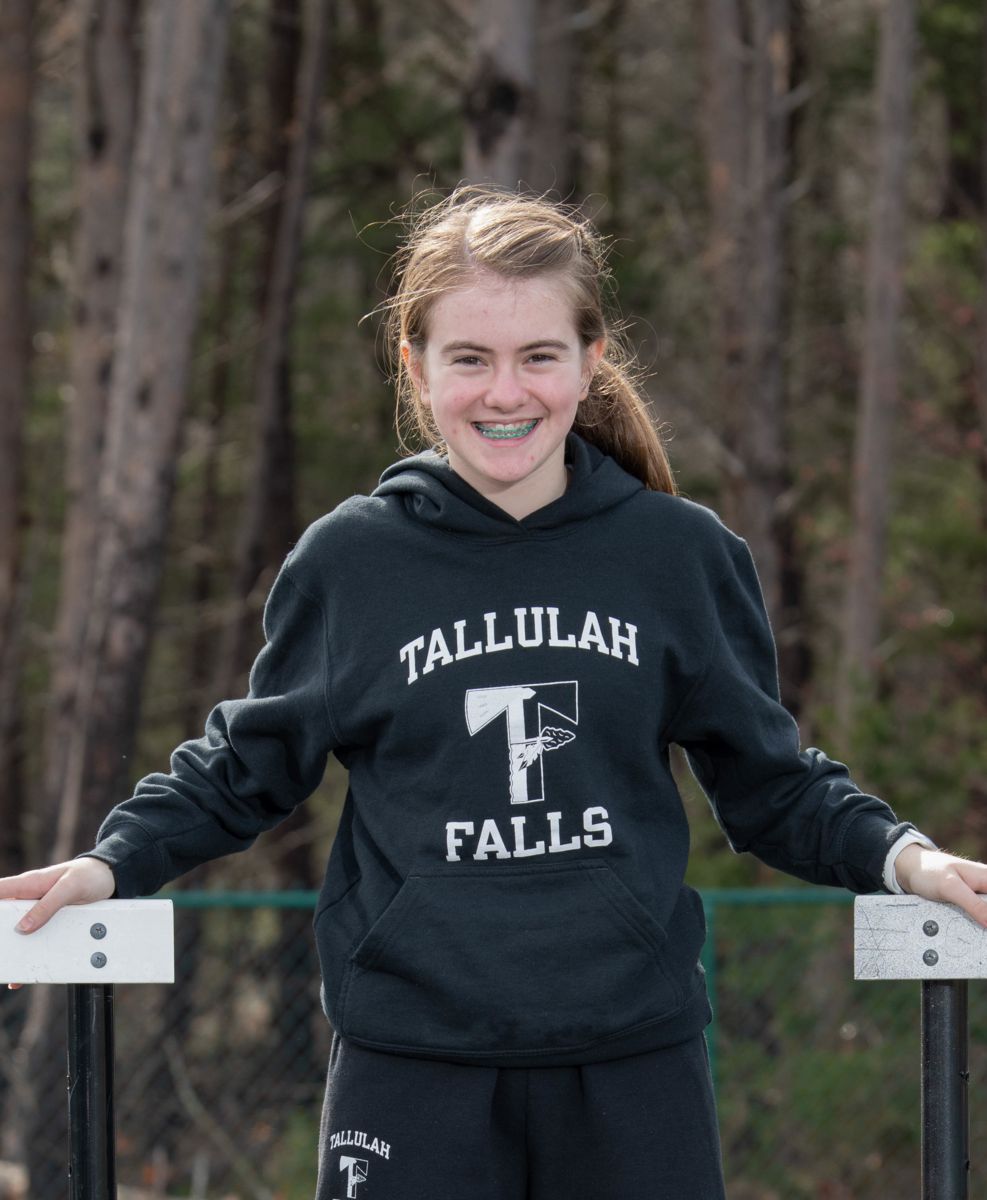 Chesney Tanksley
MS Track & Field
Seventh-grader Chesney Tanksley of Mt. Airy academically astute is a three-sport (volleyball, basketball, track & field) dynamo whose team-first attitude matches her inspiring ability to perform. A mentally tough distance runner with foot speed, Chesney now has the middle school 800m school record (cutting 34 seconds since last season) and is an integral 4x4 relay member. Her running range provides the team with many opportunities to score points. Chesney is a role model for what GREAT stands for in attitude and in athletic endeavors.
– Coach Scott Neal