News & Announcements
TFS reorganizes Advancement department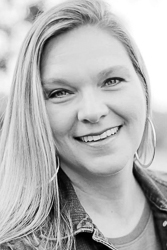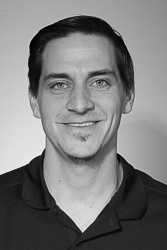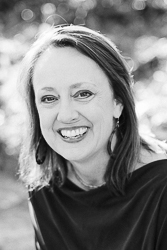 The reorganization of the Advancement Team at Tallulah Falls School is now complete with the addition of Brian Carter as Director of Sports Communication and Digital Media and Brandi Wood as Director of Creative Services.
Carter and Wood join Executive Director for Advancement Sonya Smith and Director of Communications and Media E. Lane Gresham to provide a full slate of Advancement services to the TFS learning community.
Departmental services include fundraising, database management, grants, special events, alumni relations, writing, photography, community and media relations, social media curation, video production, graphic design, athletic communications, website management and digital media production.
"I am delighted to welcome our new team members to the Advancement department," said President and Head of School Larry A. Peevy. "Brian and Brandi will enhance our already strong communication efforts and expand the scope of the TFS story."
Wood has most recently worked at the middle school as an electives teacher, bringing "real-world experiences" into the classroom that were, for some students, once in a lifetime events. Wood's students were featured as extras on a movie set and helped re-brand a local restaurant with a photography campaign. She's been doing double-duty recently – teaching classes and producing year-end videos for the middle and upper school. She officially joined the department effective May 11.
'I've been in the field of television/video production and photography for more than 25 years as an editor, producer and Creative Director," Wood said. "One of the most rewarding roles of my career has been this past year teaching at the TFS Middle School. I love Tallulah Falls School and am blessed to be able to lead creative services."
Carter came on board April 14 and has made an immediate impact working on spring student-athlete highlights, producing digital media for year-end video productions, collaborating on video tours for admissions and assessing the school's website.
"I am blessed to have this opportunity to work in what I have long known to be a wonderful place with a culture that is second to none," Carter said. "I am excited to bring my passion and skill set to TFS and to build upon existing relationships as well as create new ones."
Gresham's job description has shifted to focus more on writing, photography and community and media relations. She is thrilled to work with both Carter and Wood.

"I've long admired the work of our new colleagues," Gresham said. "It will be exciting to see how our skill sets will complement each other to expand our storytelling efforts."
"Tallulah Falls School has seen a tremendous amount of growth in the last decade. The reorganization of the Advancement Team will allow our department to better serve the needs of the TFS family, both internally and externally," Smith said. "We're excited to see what the future holds for TFS!"