News & Announcements
Tennis remains unbeaten after boys and girls beat Rabun Gap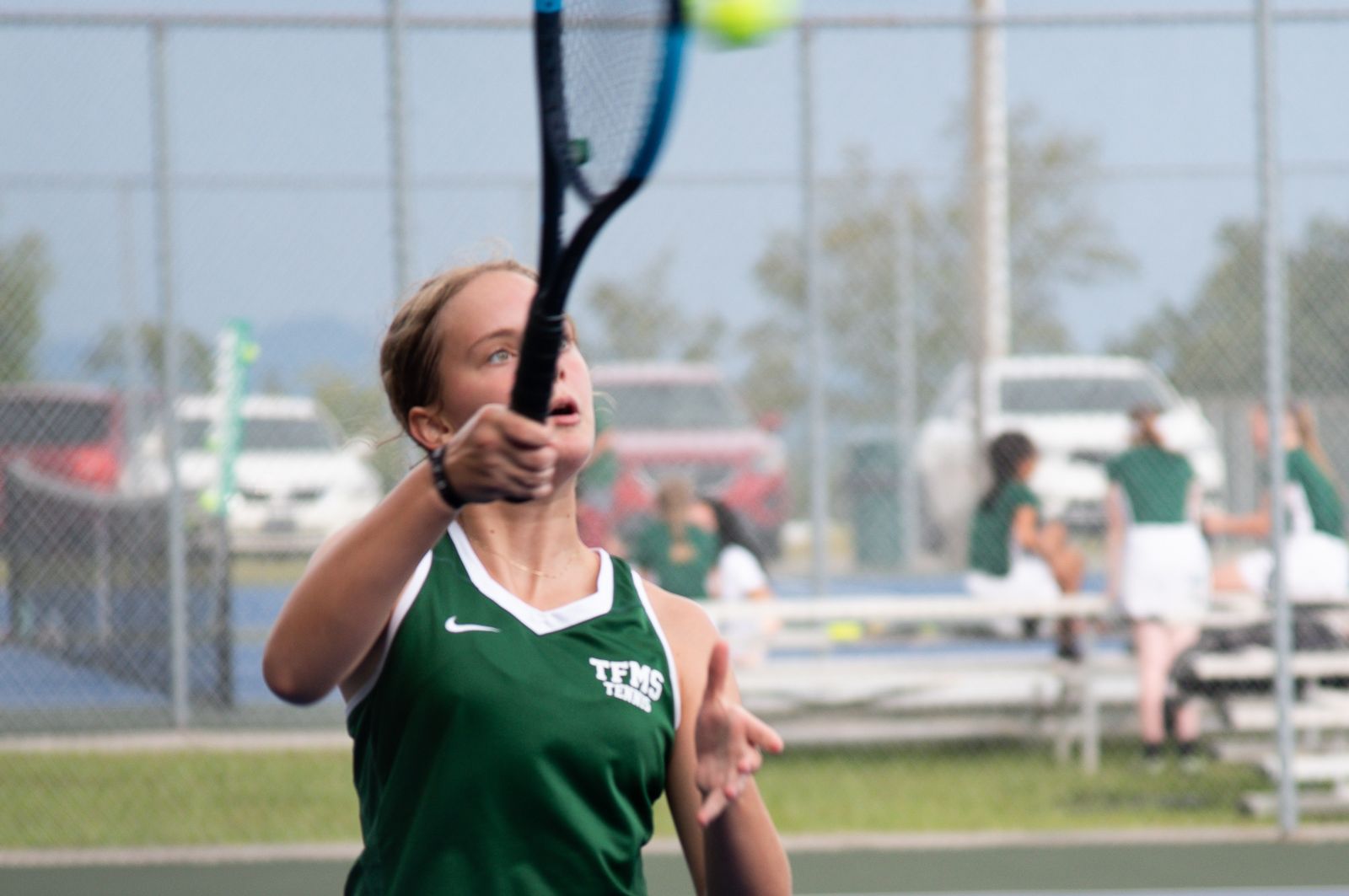 It was another great match for the Tallulah Falls School middle school tennis teams, as both boys and girls remained unbeaten on the season following wins over Rabun Gap.
The boys won 5-0 and the girls 4-1. Both teams are now 3-0 overall on the season.
"Our boys came out strong and ready to battle, giving up only 3 games total of 40...pretty impressive," says coach Lisa Wilcox.
"Lizzi Huebner was able to pull out a win in a tough match 8-5," adds Wilcox on the girls' play. "Lizzi started off really strong and then her opponent decided to bring her game to a different level, putting Lizzi and her coach on edge, but in the end, it worked out in Lizzi's favor."
The girls' #2 doubles match was a thriller, being decided in extra sets.
SCORE RECAP
Boys
#1 Singles: Tanner Davis wins 8-0
#2 Singles: TJ Cox wins 8-0
#3 Singles: Everett VanOrman wins 8-2
#1 Doubles: Aiden VanOrman & Jake Owensby wins 8-1
#2 Doubles: Zach Carringer & KC Respress wins 8-0
Girls
#1 Singles: Lizzi Huebner wins 8-5
#2 Singles: Landry Carnes wins 8-2
#3 Singles: Madeline Martin wins 8-1
#1 Doubles: Jordan St. Germaine and Keira Webb wins 8-3
#2 Doubles: Olivia Phillips and Agnus Hogan lose 7-8
The teams are 3-0, with the boys having dropped only one individual matches this season, and the girls only two. TFS returns to action on Thursday against Rabun Gap in a rematch.