News & Announcements
TFS varsity volleyball sweeps on Pink Out night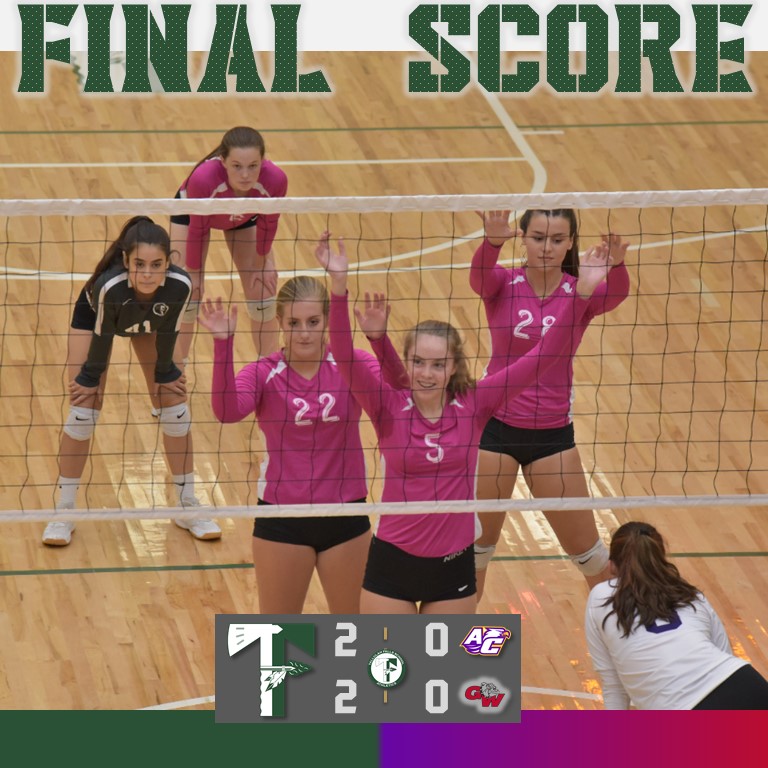 The TFS varsity volleyball team participated in Pink Out games on Tuesday night, and earned two area wins over Athens Christian and George Walton.
The Lady Indians, who last week saw their six-game win streak come to an end, opened a new winning streak with two area wins over Athens Christian and George Walton. The girls had very little trouble in the opening set with Athens Christian. After falling behind 1-0, Katy Corbett led in serving as TFS went on a 9-point run to take a commanding lead.
An 8-point run later in the set put it far out of reach, as TFS won 25-6. In the clinching set, it was more of the same, though a little more contentious. Athens Christian held to within 5-4 before the Lady Indians went on a 7-point run to pull away. The girls won 25-9 to earn the match win.
TFS closed the night with a matchup against George Walton. While the end result was a 2-0 win, it didn't come particularly easy. George Walton took a quick 4-0 lead in the first set, forcing the Lady Indians to battle from behind. The girls went up 10-7 and never relinquished the lead. However, GW pulled within 22-20 before TFS put the set away with some great play by Corbett and junior Alma Romanos Gracia, as well as the rest of the lineup. Tallulah Falls School took the first set, 25-21.
The second set was equally hard to come by. Again falling behind 6-2, TFS finally took a 10-9 lead. Much like the first set, George Walton wouldn't go quietly. When TFS was at game point (24-19), George Walton stormed back to within two points, forcing a Matt Heyl timeout. Whatever he said worked, as the Lady Indians won the next point, ending the set and match.
The Lady Indians are now 10-11 on the season and 3-1 within area play. The girls return to action in a Grayson Tournament on Saturday morning.
SCORE RECAP
W 2-0 vs Athens Christian: 25-6, 25-9
W 2-0 vs George Walton: 25-21, 25-22