News & Announcements
Streak continues for middle school tennis after sweep at Rabun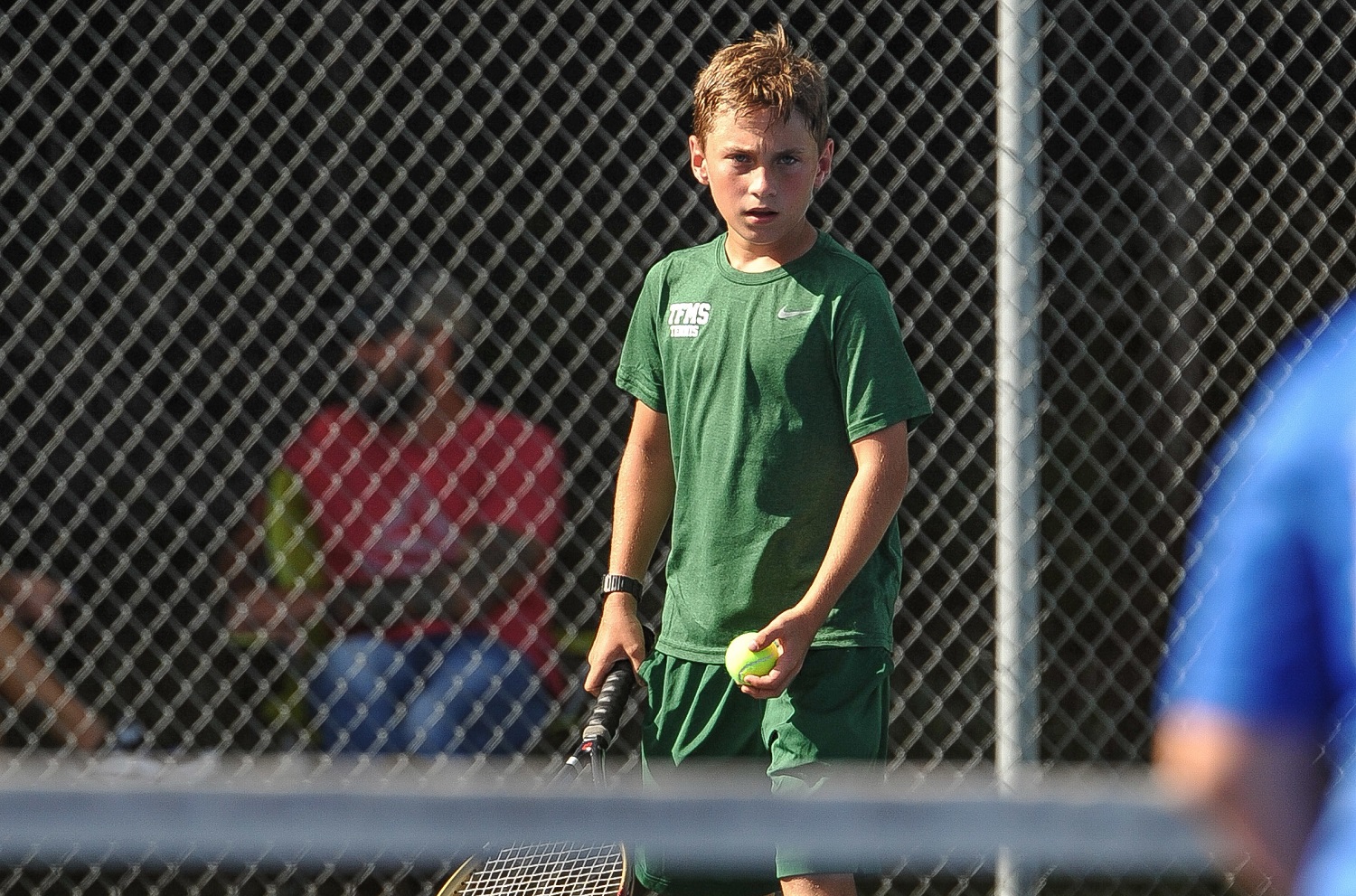 The streak continues for the TFS middle school tennis teams, as both won 5-0 at Rabun County on Wednesday evening to move to 5-0 on the season. It didn't come easily for the boys, but they grinded out wins across the board.
"It is usually a hard match one way or the other with both boys and girls teams when we play Rabun," says coach Lisa Wilcox. "This match was no different even though the scores show otherwise. The boys team had a more difficult time. Our #1 singles Tanner Davis and #2 singles TJ Cox were on the courts still playing after our girls 1, 2, and 3 singles had finished and our #1 girls doubles team had started. That being said, there were a lot of strokes and long points being made by these boys. They were very good matches."
Davis went on to win his match 8-2, and Cox 8-4.
The girls side saw less resistance, with #1 singles Lizzie Heubner dominating with her serve to win 8-1, and Landry Carnes doing the same at #2 singles. Madeline Martin (#3) again made lots of aces on her opponent, winning 8-0.
TFS returns to the court on Thursday (weather pending) at home against Habersham Central.
SCORE RECAP
Boys
#1 Singles: Tanner Davis (4-1) wins 8-2
#2 Singles: TJ Cox (5-0) wins 8-4
#3 Singles: Everett VanOrman (5-0) wins 8-1
#1 Doubles: Zach Carringer/KC Respress (5-0) wins 8-1
#2 Doubles: Aiden VanOrman/Jake Owensby (5-0) wins 8-0
Girls
#1 Singles: Lizzie Heubner (5-0) wins 8-1
#2 Singles: Landry Carnes (4-1) wins 8-1
#3 Singles: Madeline Martin (5-0) wins 8-0
#1 Doubles: Jordan St. Germaine/Keira Webb (5-0) wins 8-2
#2 Doubles: Olivia Phillips/Agnus Hogan (2-3) wins 9-8