News & Announcements
JV volleyball earns win in straight sets versus East Jackson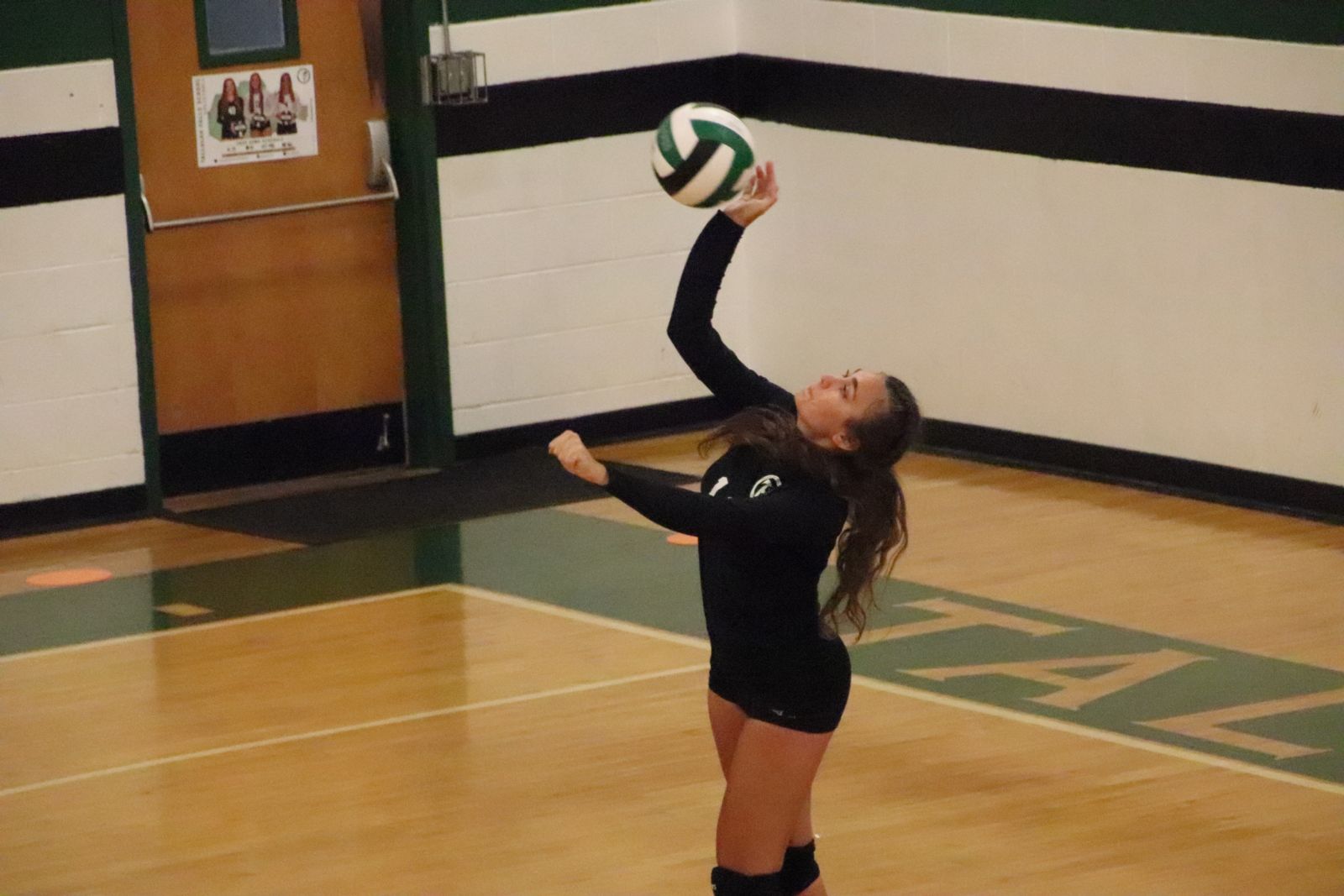 The JV Lady Indians secured a crushing home win against East Jackson. The girls dominated, sweeping the court with a 2-0 win.
Setters Carol Dunlap and Marissa Gergeni proved to be keystone players in the match-up, supporting a combined total of 12 kills. The duo carried the team to a 24-17 lead. Layne Kafsky proved her worth in the second set with five kills, bringing the Lady Indians to victory with a score of 25-17.
All of the girls played really well tonight, but we had some great serving from Claire Kelly and Chloe Kahwach that really reminded us how we should be playing every night," says coach Matt Crotta. "We had great hitting from the line, and the back row played great defense. It was a great matchup altogether."
The JV team is now 7-7 overall with a 3-2 area score, and will travel to Prince Avenue for a matchup against Prince Ave and Oglethorpe on September 29.
After a long stretch of going point for point due to weak serving early in the match, Kelly provided a run of four consecutive aces to give the advantage to TFS. Carol Dunlap followed Claire's performance from the service line with a run of three unanswered points. All the girls played well and contributed to the first set win, 25-17.
Captain Kahwach's run of seven points at serving set the pace for the second set. Dunlap also served for the next seven points of the match giving the Indians a 21-11 lead that turned out to be too much for the Eagles to overcome. The Indians finished the second set 25-17.
SCORE RECAP
W 2-0 vs East Jackson: 25-17, 25-17
*Report by Chaz Mullis