News & Announcements
JV volleyball grabs 3-0 win over Rabun Gap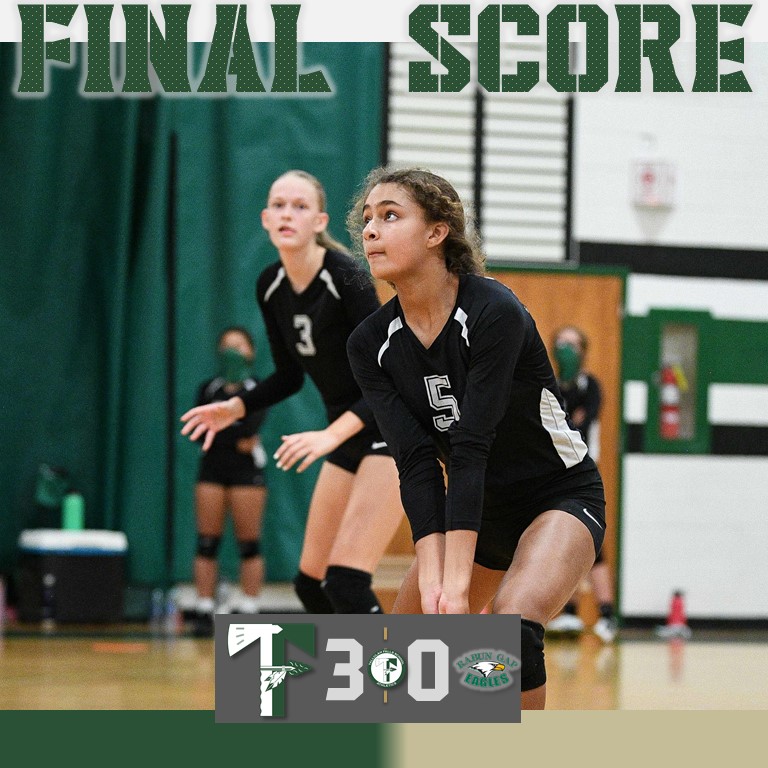 The Lady Indians JV volleyball team came out to play their "A" game against a talented Rabun Gap squad on Tuesday. The girls earned a 3-0 win, taking the match in straight sets.
Rabun Gap held a 13-10 lead in the first set before TFS came back for the win.
"Marissa Gergeni and Julianne Shirley provided strong serving to start off the second round of rotations which led the team to a 9-3 run over Rabun Gap," says coach Matt Crotta. "The Indians put together some great combinations to take down Eagles in the first set 25 - 21."
Tallulah Falls came out and played with even more confidence in the second set as Kitty Rodenas got off to a great start with hitting from the outside.
"Our defense and sharp hitting gave enough support to Shirley as she served the longest run of the season for us with 11 straight serves," adds Crotta.
This gave the Lady Indians a 21-16 lead over Rabun Gap, as the girls went on to win 25-18 in the second set.
Gergeni was feeling the serve and got the Lady Indians off to a 8-1 lead start the third set. This gave TFS a lead that would prove to be too much to overcome for the visiting Lady Eagles. TFS finished off the match with a third set 25-18 score.
The win moves the JV team to 11-8 on the season. They travel on Thursday to East Jackson to play the host school and Prince Avenue Christian.
SCORE RECAP:
W 3-0 vs Rabun Gap: 25-21, 25-18, 25-18