News & Announcements
TFS swimmers take the plunge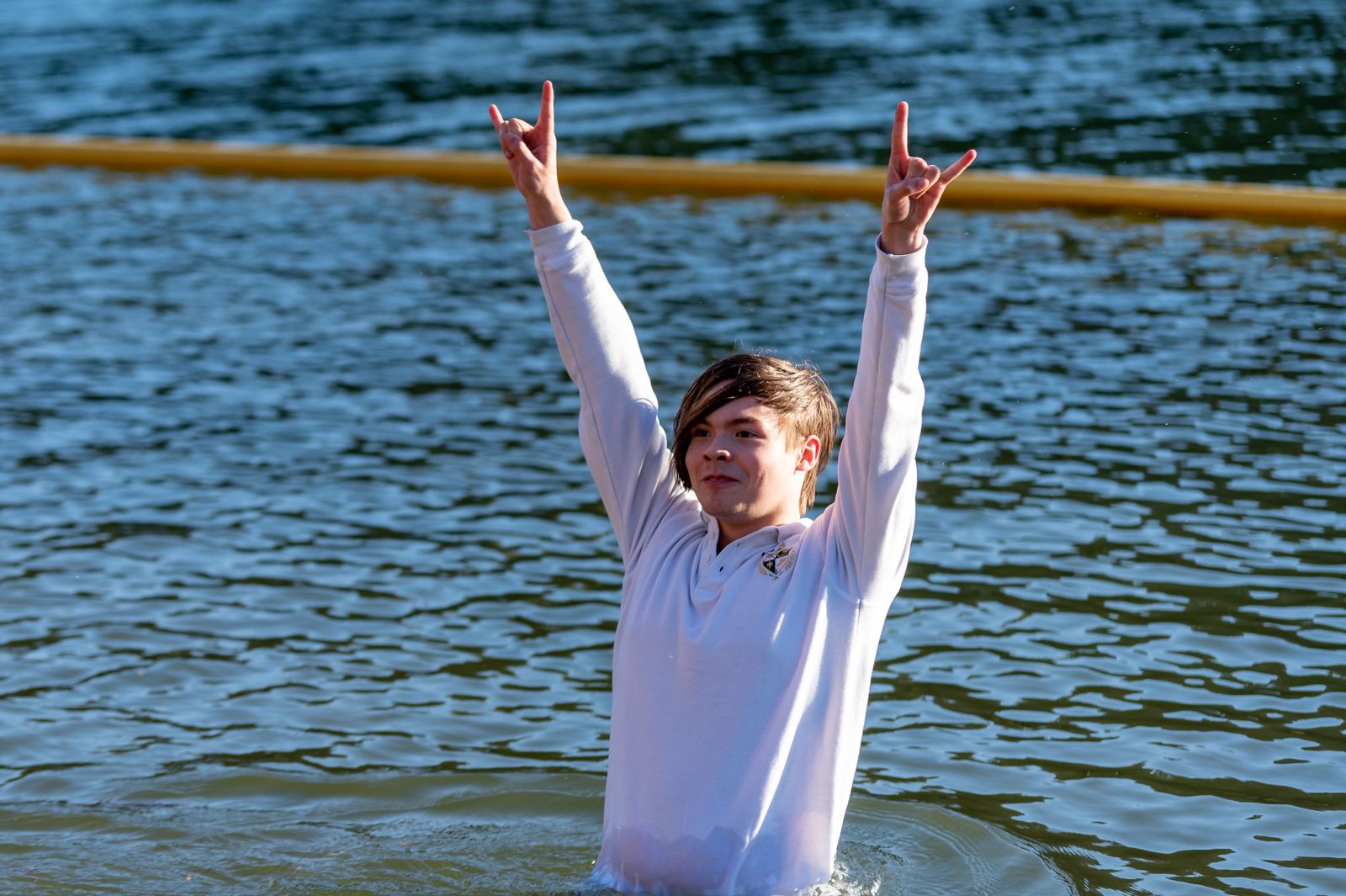 The chilly temperatures on Jan. 15 didn't prevent members of the Tallulah Falls School swim teams from taking a traditional "Polar Plunge" in Lake Tallulah.
According to coach Rachel Nichols, the ninth annual event was again a success.
"We had about 15 swimmers elect to get in the lake," Nichols said. "Those who didn't get in the lake had the opportunity to partake in hot chocolate and s'mores. This is a wonderful tradition that we were so glad to continue getting to do this year."
Some of the swimmers hung out for a bit in the water just off the beach, while others made a quick trip to the floating boundary before racing back to gather around the fire pit.
This much-anticipated annual tradition, according to senior Camden Hughes dates back to the inception of the swim team.
"I have loved being a part of the plunge because it is something that we can look forward to every year; it is a good bonding experience," Hughes said. "We do it to de-stress and just have the opportunity to be together as a team. There are always so many memories and laughs."
The Polar Plunge is unique, also, because Coach Nichols was actually a part of the class that started it, Hughes added.
"Because of that, she has tried to keep that tradition alive," she said. "Even as our numbers have grown, it has continued to be something that everyone enjoys."