News & Announcements
Season Recap: Middle school Girls go unbeaten in title run, boys cap season as champs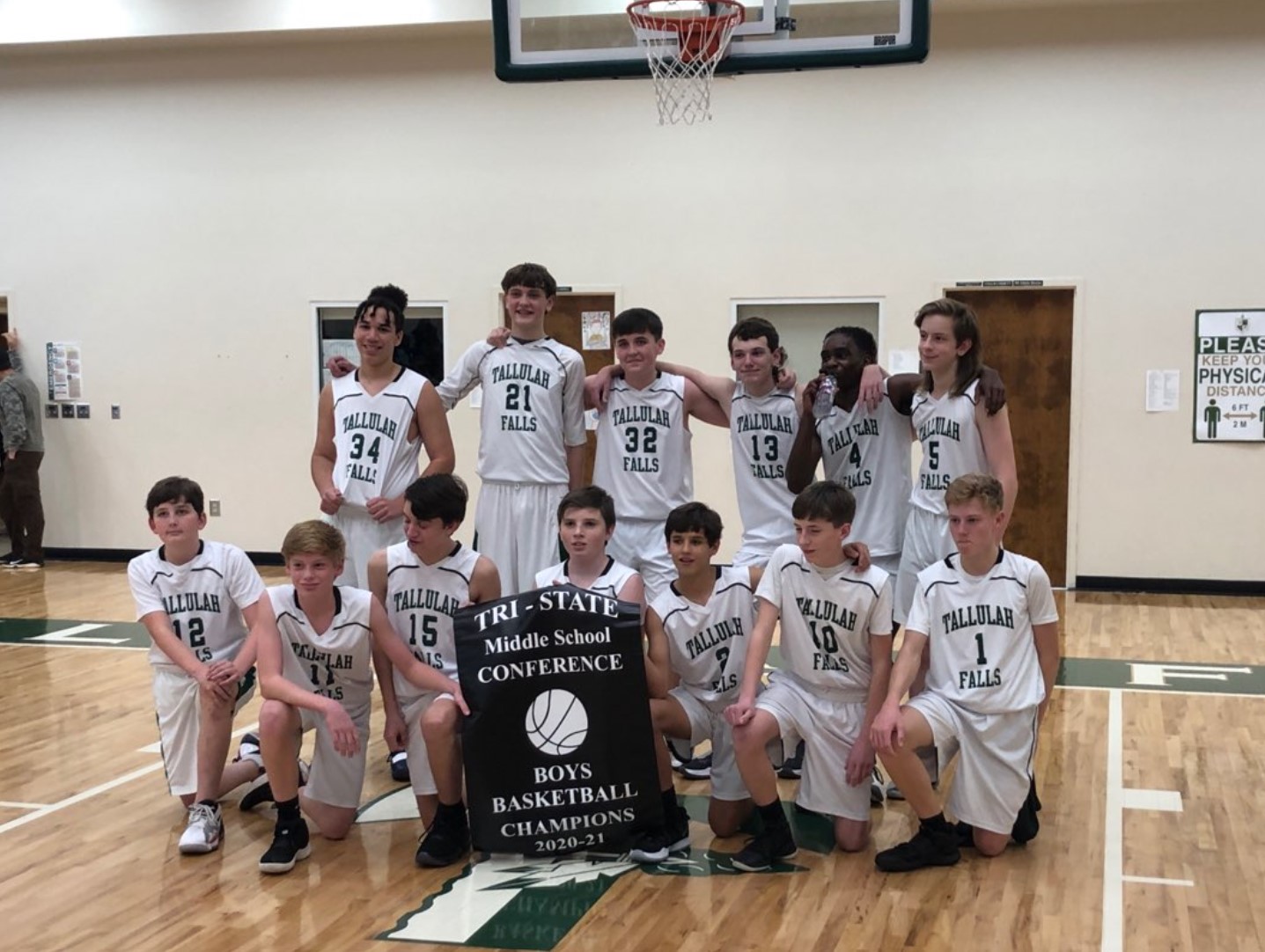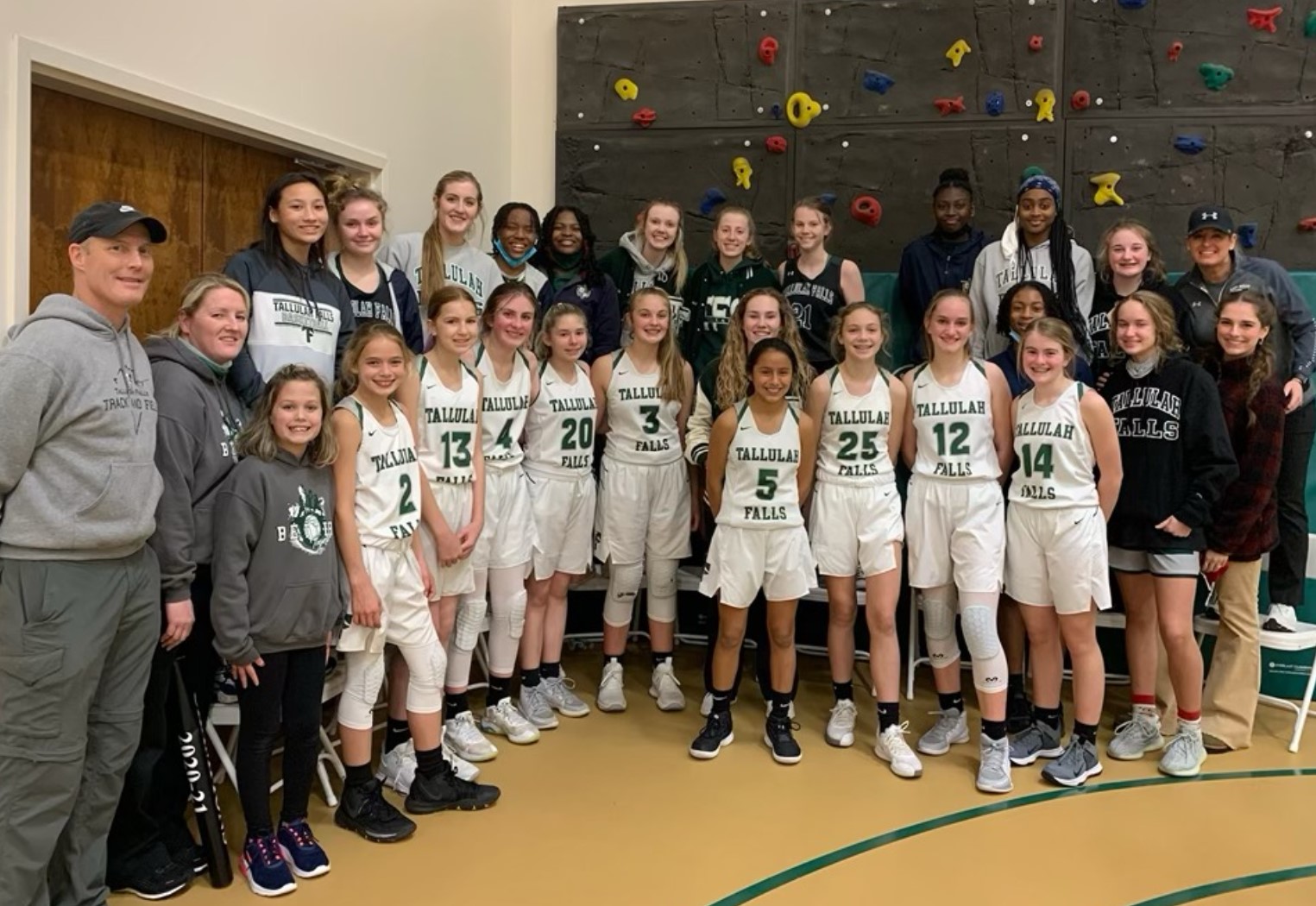 Nothing about the 2020-21 season was really normal, including the lack of an official tournament. However, the TFS MS girls left no doubt who the best team was in the conference, and the same can be said for the boys. Both teams walked off the court on February 1 at home as Tri-State Champions.
GIRLS
The Lady Indians had a remarkable season, not dropping a single contest. All told, the girls were 11-0, and finished off as back-to-back undefeated Tri-State Champions. That's no easy task, as the members of the team have not lost in over two years.
The team, which is comprised heavily of eighth graders, will head on to high school next season as a team of individuals who know what it takes to grind out wins and close out close games.
Throughout the season, Haygen James was the dominant scorer the team needed her to be, while Chesney Tanksley's baskeball IQ, Breelyn Wood's tenacious defense, Gemma Farris' physical play, and Millie Holcomb's all-around play helped guide coach Sharea Long's team to another title. Top to bottom, the entire roster contributed heavily to the success of the team.
"Each girl had a role this year, all being very different," says Long. "They embraced their role and bought into team concept and never looked back. We had returners from last season that had a good bit of floor time experience, some who had minimal, and a few kids that had never played before. The transition to an organized group from rec ball or not playing at all, with a coach that is hard, can be difficult. I think each girl stepped into their role and this group ran like a well-oiled machine. They deserve the undefeated season and the championship so much. They worked hard, having late evening practices, all season and pushed through some tough times but never lost sight of the season goal. I couldn't be more pleased and more proud."
The impact of the last two years at the middle school level probably won't be known for some time, as the ripple effects of great success can stretch across many years to come.
"To say I am proud of this group with be a huge understatement," states Long. "The basketball season is a long, hard season in a normal year. Add a pandemic that requires constant change and uncertainty, it makes for an even longer and harder season. These girls made the proper adjustments and stayed focus to finished the season strong. Completing an undefeated season is a task but adding a championship to that season is sweet!"
BOYS
The middle school boys had a great season in 2020-21, capping the year with a thrilling win over Rabun Gap to secure the Tri-State Championship. The boys went 8-2 overall under head coach Tom Tilley and assistant coach Anthony Cox. The team endured so much uncertainty and yet maintained focus on achieving their goals on the court.
"I am so proud of these kids and all their accomplishments," says Tilley. "Amidst a season of quarantine and game cancellations, the players played with heart, passion, togetherness and gritty defense."
To Tilley's point, the team averaged an astounding 13.2 steals per game, 11 deflections per game and 31.9 rebounds per contest, all while averaging 38.8 points.
"In 27 years of coaching, this is the most complete and together team I have ever had and they love each other," says Tilley. "I am going to miss this group dearly," adds Tilley. "Had eight games not been canceled, they could have very easily had a season of 14-2 or 13-3."
The boys squad was comprised of all eighth graders on the "A" Team, while the "B" Team, headed up by Cox, went 0-5 as a very young squad. The "A" Team featured many key playmakers including but not limited to Jackson Carlan, Tanner Davis, Zach Freeman, Clay Kafsky, Teryk Tilley and KC Respress. The "B" Team had many boys grow in their knowledge and skill of the game, as Jackson Savage and Elijah Barker were two who made big strides.