News & Announcements
Season Recap: TFS Swim sets the pace for future success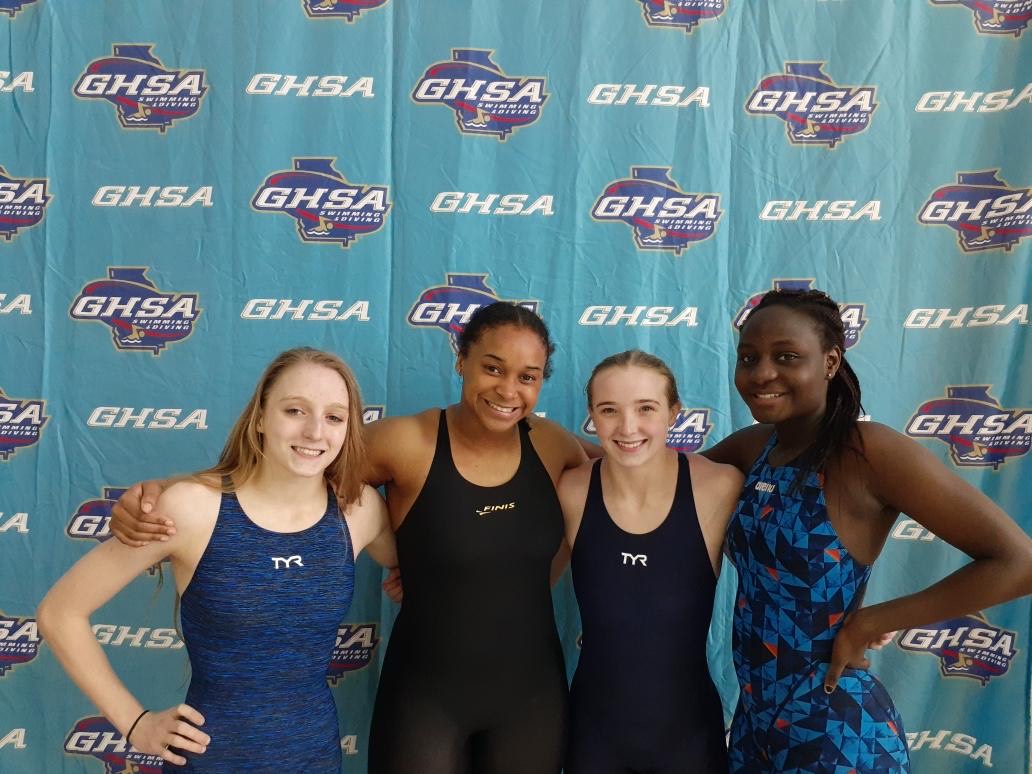 The success of the TFS swim teams throughout the 2020-21 season can be gauged on the common theme - breaking records. That's what the TFS swimmers at both the middle school and high school level did on an almost weekly basis throughout the season.
In nearly every meet for the middle school, boys and girls continued to churn out personal bests, as the teams both took first place in their divisions in the final regular season meet. That meet featured 16 swimmers placing inside the top three of their respective event, and 20 middle school swimmers qualified for the January 30 GISA Middle School State Championships.
For the varsity swim team, the goal was to compete at the state level. A handful of swimmers accomplished that goal. In Tallulah Falls School's 10th consecutive appearance at the Georgia High School Association State Swimming Championship, five swimmers took their opportunity to shine at the state level.
Looking a bit different from previous years, spectators and limited team numbers were allowed entry into the building. This changed the atmosphere present in the facility for those who had competed at this level before. These changes, however, didn't deter TFS Swimmers from having a great meet. During the girls' session for 1A-3A, the relay team of Tamia Moss, Karis Tatum, Daya Ssemakula, and Halle Weyrich swam to a 19th place finish in the 200-yard medley relay and an 18th place finish in the 200-yard freestyle relay with a season-best time of 1:50.78, swimming to a 33rd place finish out of 37 scoring teams. In the boy's session, Nelson Wilkinson, the sole male competitor for TFS, swam to an 18th place finish in the 100-yard butterfly with a personal best time of 55.26 and a 21st place finish in the 100-yard backstroke.
"We are so proud of our state team of Tamia Moss, Daya Ssemakula, Karis Tatum, Halle Weyrich, Emily Wolfe, and Nelson Wilkinson," says coach Rachel Nichols. "As we only have one team member of this group graduating, we are looking forward to great success next year and in future seasons."
In a season that featured more questions and uncertainty than in any previous year, TFS still found a way to make strides in 2020-21.
"Even with limited access to competitive opportunities, our swimmers had a very successful season," adds Nichols. "Our swimmers were motivated to improve on an individual level as well as on the team level. Our middle school teams saw improvement at the state meet with a 3rd and 6th place finish while our high school team made their 10th consecutive appearance at the state level. The growth seen within the team this season bodes well for the future of our program."