News & Announcements
MS boys soccer wins, girls draw against Lakeview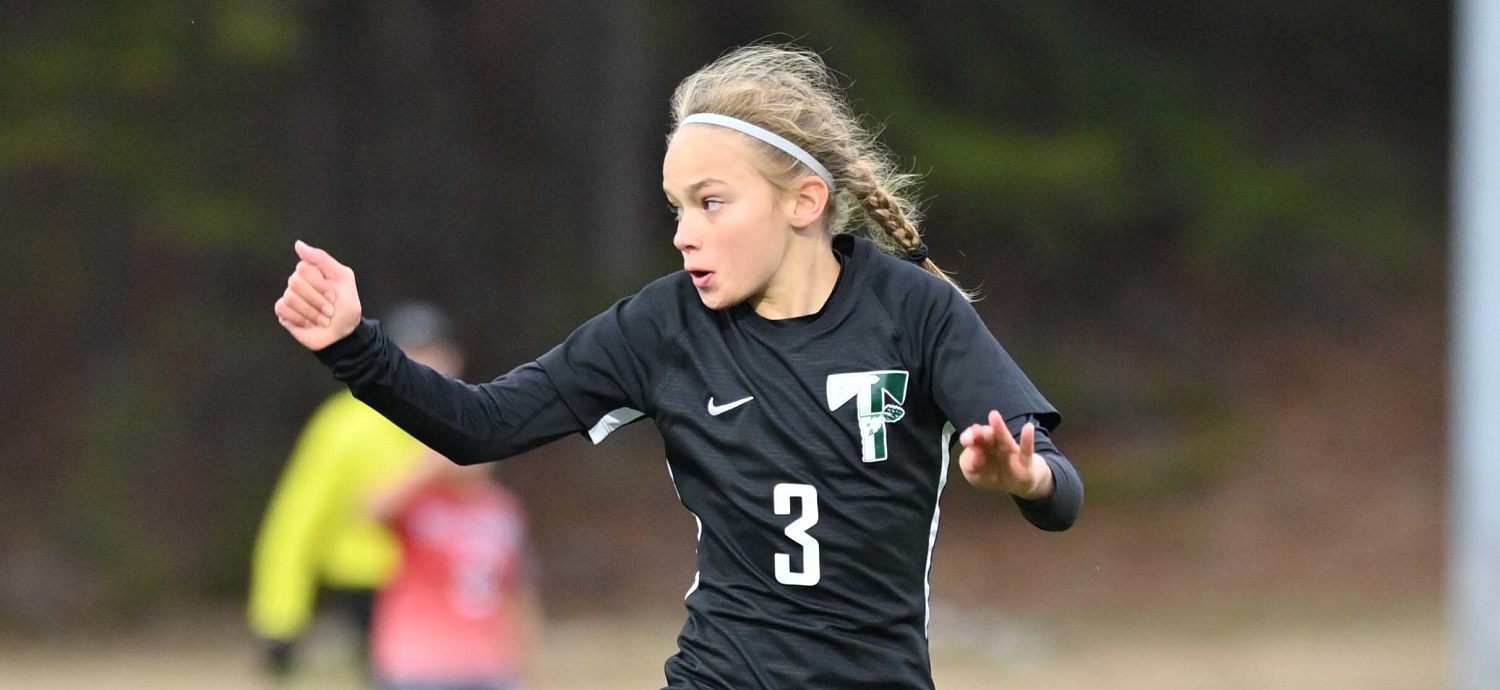 The TFS middle school soccer teams played host Wednesday to Lakeview in rainy and foggy conditions. The Indians earned a 2-0 win while the Lady Indians forced a 1-1 draw.
BOYS
The Indians made their win streak hit three with a 2-0 victory on Wednesday.
"We would like to thank all who work so tirelessly on our fields and facilities to keep them in such great shape," says coach Chris Kafsky. "After a week of rain, our fields still offered quality play. It was a wet one. It took some time to get used to our footing and the skip of the wet ball. We are a fast creative team and it took some time to stay controlled and mount our chances. We faced a much more disciplined Lakeview team than our first meeting."
Despite the adversity, TFS went up 1-0 on a free kick goal by Clay Kafsky.
"Being such a close match, we came out with our same lineup with no changes," adds Kafsky.
The Indians got many more opportunities in the second half, hitting the cross bar a few times before a Jared Mullis goal off a Walker Wright helper made it 2-0.
"We played a very aggressive pressing half and were rewarded with a win," says Kafsky. "This is only possible by our formidable defensive line of Koen Eller, Jackson Cording, Nick Edenfield and Fidel Ayala. They are intuitive, tough, and cover each other relentlessly."
The boys are now 6-1 on the season.
GOALS:
1 - Clay Kafsky (9)
1 - Jared Mullis (7)
---
GIRLS
The TFS MS girls worked a 1-1 draw with Lakeview.
"I'm incredibly excited about how we played against Lakeview," says coach Laura Higbie. "We defended well, connected passes and worked as a team. Despite the rainy, foggy conditions, along with some opposing physicality, our tie was well-earned."
The girls found a goal from Haygen James off a cross from Laurel Blake Kafsky.
"We as a team have progressed so much since our 4-2 loss at their home field last week," adds Higbie. "The team has hit its stride and I look forward to more successes. Huge shout out to our amazing field management team for preparing and maintaining playable venue conditions."
The girls are now 1-5-1 overall.
GOALS:
1 - Haygen James (2)