News & Announcements
TFS Singers stage spring concert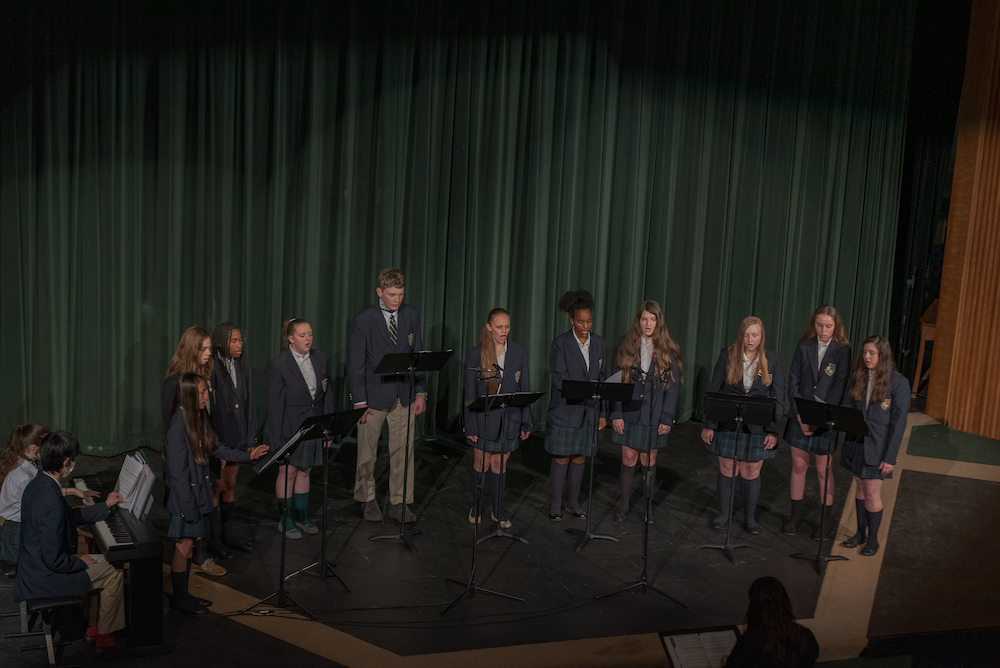 Music filled the Gertrude Long Harris Theater for the first time in more than a year on March 30 when the Tallulah Falls School Singers performed for a small but appreciative audience in a spring concert.
Students performed a variety of music which included pieces in Latin, spirituals, pop songs and a selection from the musical "Dear Evan Hanson."
Music teacher Jill Hunter acknowledged the challenges caused by the pandemic but praised the students for their dedication to continuing to rehearse.
"We were excited to sing some of the students' favorites that we had started last spring but never had the opportunity to showcase last year," Hunter said. "I also wanted to select pieces that provided a message of hope and encouragement."
---
TFS Singers include Cecily Tucker, Nancy Fisher, Leah Desta, Megan Zimmerman, Hannah Lundy, Erika Weise, Henry Bowman, Kaylee Taylor, Suzy Sun, Aidan Woodside and Morgan Webb. Emily Smith and Jingyi Sang provided piano accompaniment for the singers.