News & Announcements
MS Indians earn clean sheet win over George Walton in season finale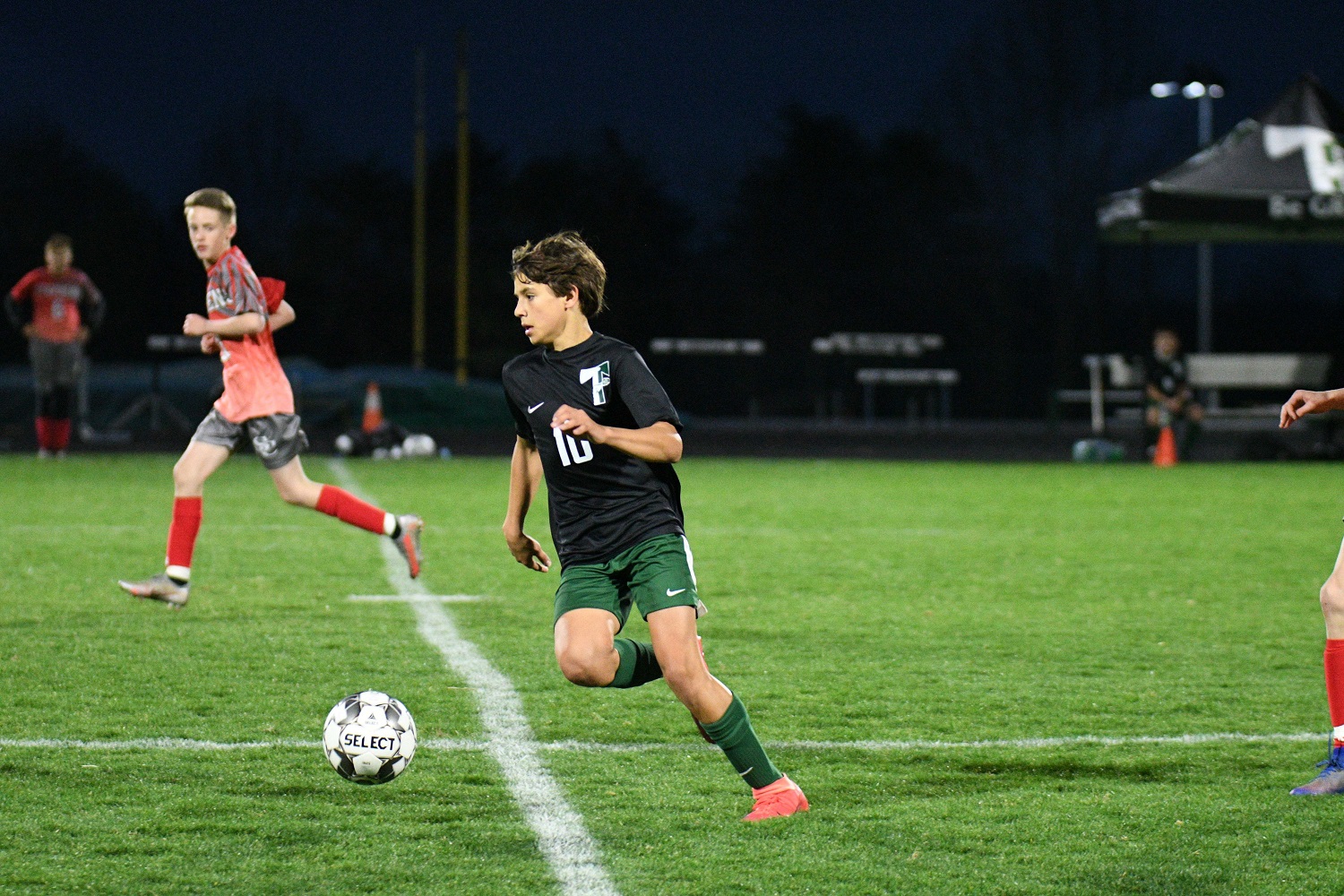 The MS soccer teams for TFS took on George Walton on Wednesday on the road, with the boys earning another big win.
BOYS
The Indians won 4-0, earning a clean sheet win in the season finale. KC Respress earned the shutout in goal, as he was aided by a great defensive line effort. The game was scoreless going into the break before TFS punched through many goals in the second half.
"We were a little tight and just trying too hard to create," says coach Chris Kafsky. "So at half after some words, I asked the boys to take a minute. When I came back a little dance party was rolling in our circle and we started to loosen up."
Loosening up helped, as Walker Wright put one away off the right wing from the top of the 18 to break the ice. That opened the scoring onslaught, as Jared Mullis scored a follow-up a few minutes later putting TFS up 2-0. GW countered with some nice pressure but the Indians kept denying the attempts with stout defense. Nick Edenfield came through with the third goal before Clay Kafsky added the final score on an assist by Jacob Mitchell.
"What a great way to end the year," states Kafsky. "Impressive bunch with special bonds. Thanks to everyone for supporting TFS middle soccer and seeing this year through."
The Indians close the 2021 season with a 7-1-1 overall record.
GOALS:
1 - Walker Wright (2)
1 - Jared Mullis (8)
1 - Nick Edenfield (1)
1 - Clay Kafsky (10)