News & Announcements
MS girls soccer plays to draw with George Walton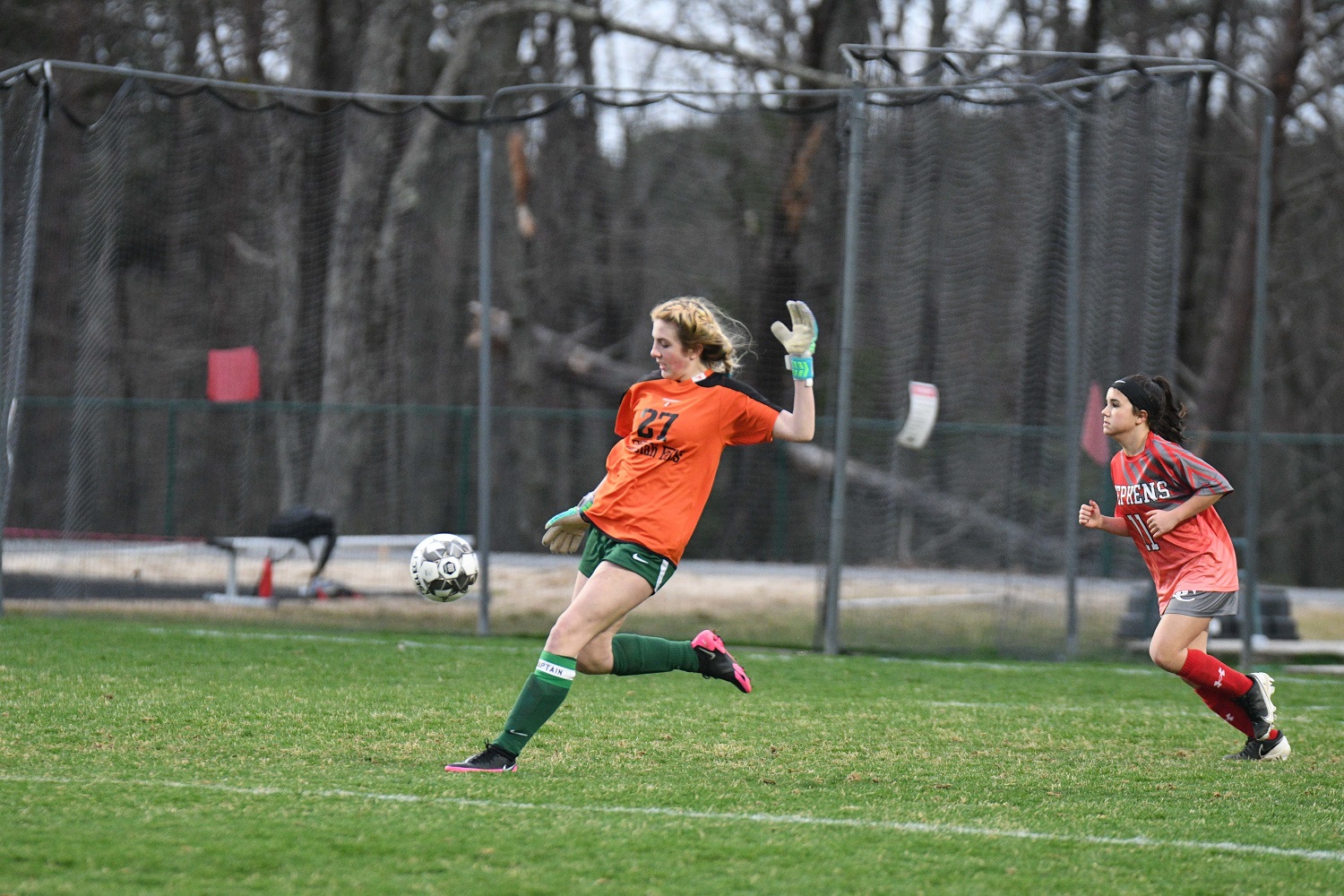 The TFS MS girls soccer team traveled to George Walton on Wednesday evening and came away with a 2-2 draw.
"The girls had to play a tough opponent in very rainy conditions," says coach Laura Higbie. "They embraced the challenge, and undoubtedly played their best game of the season."
The Lady Indians were tied at one apiece by halftime, thanks to a goal from outside the 18 box by Josie Chesser.
"After an emotionally-charged halftime talk, the team went out more determined than before to not only push themselves, but to push harder for their injured teammate," says Higbie. "As their coach and leader, I was incredibly impressed at the drive these girls showed to go out and play at that level in those conditions. They were soaking wet and some of them shivering, but they never wavered."
The team's second goal came on an assist by LB Kafsky to Amari Ernst. It marked her first goal of the season. The Lady Indians went up 2-1 with the goal.
"The team was especially excited for Amari, as she has been training at outside mid for weeks now," adds Higbie. "She was in the exact right place at the exact right time."
A PK for George Walton knotted the game at two apiece, resulting in a draw. Goalkeeper Gemma Farris made a great attempt on the stop, but the ball just got through.
"Her efforts in this game and thus far this season have been stellar," adds Higbie. "We as a team did not leave with a win, but we left proud of the tie, and with a huge sense of accomplishment and reward."
TFS takes on Rabun Gap on April 14, and is now 1-6-2 overall.
GOALS:
1 - Josie Chesser (3)
1 - Amari Ernst (1)