News & Announcements
Indians use 9-run third to cruise past Walhalla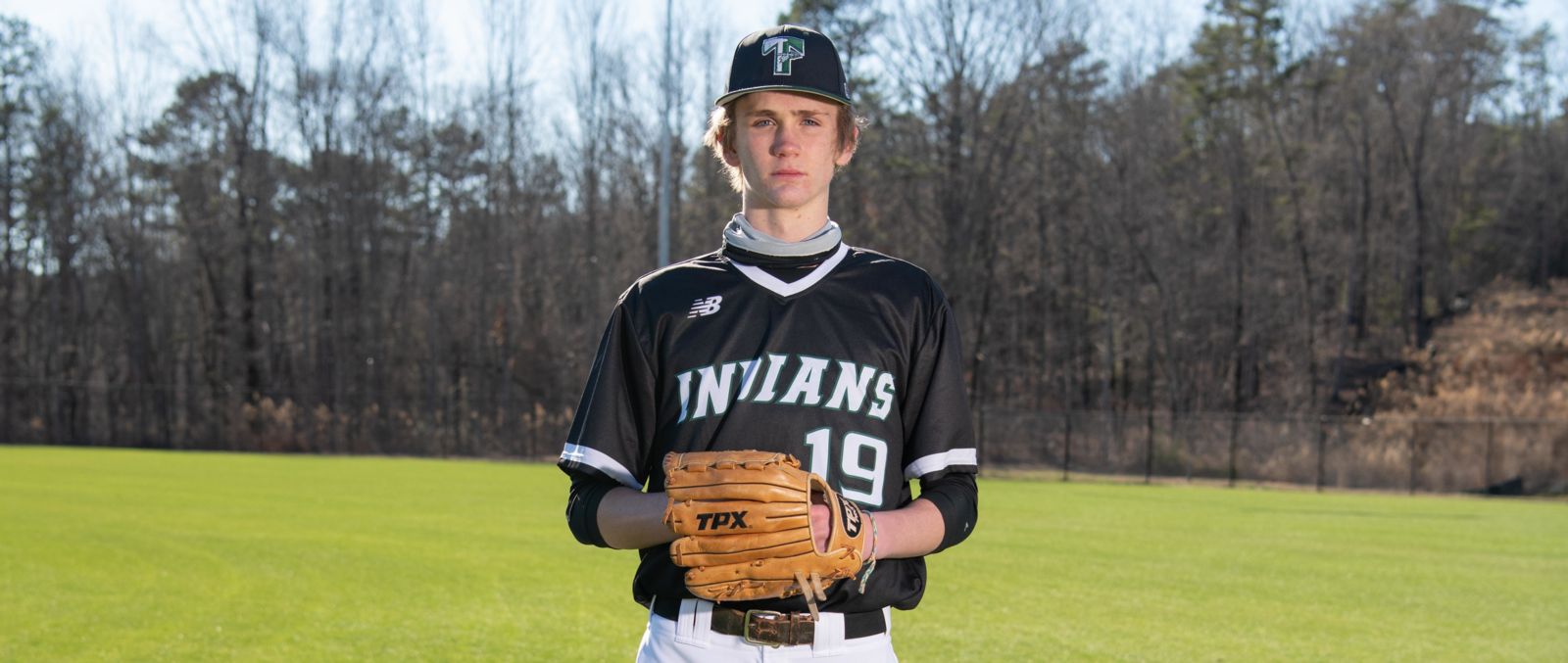 It's been eight long days since the Indians took the field in a game, and it was well worth the wait as TFS won 13-3 in a road matchup at Walhalla on Friday.
A 9-run third did most of the damage and secured a 5-inning mercy rule with a 10-run win. Kylar Clouatre's game-high four RBI gave the Indians' starter Aubrey Higgins all the support he would need.
TFS opened the game with a run on a Joel Miller RBI sacrifice fly in the first. Walhalla duplicated that with a sac fly of its own in the home half to tie it up. After neither team got anything going in the second, TFS went ahead for good on a 2-run double by Kylar Cloautre. After another run scored on an error, Malique Charlton singled in a run to push it to 6-1. Miller walked with the bases loaded for the 7-1 lead, which ballooned to 8-1 when David Medina was hit by a pitch moments later also with the bases loaded. Kylar Clouatre had an infield RBI single prior to Miller scoring on a wild pitch to push the lead to 10-1 by the end of the third.
Kylar Clouatre had a fielder's choice RBI groundout in the fifth, followed by a Cainan Yaskiewicz bases loaded hit by pitch to make it 12-3. The final run was brought home on an error.
TFS made the most of its offensive output, scoring 13 runs on just five hits. The Indians worked up nine walks, reached on five errors, and had five batters reach on a hit by pitch. Kyler Clouatre led with two hits, four RBI, and a run scored. Miller had two RBI and three runs, while Charlton had two RBI and a run. Trent Thomas went 1-for-1 with three walks and three runs scored. Higgins picked up his fifth win of the season, going the complete game of five innings with two earned runs, 10 strikeouts, and four hits and four walks allowed.
The Indians are now 12-6 overall, tying the program's win record set in 2018. The Indians play Saturday at Elbert County.