News & Announcements
TFS names middle school Students of the Month for March
Middle school teachers at Tallulah Falls School have named Students of the Month for March in all grades as follows: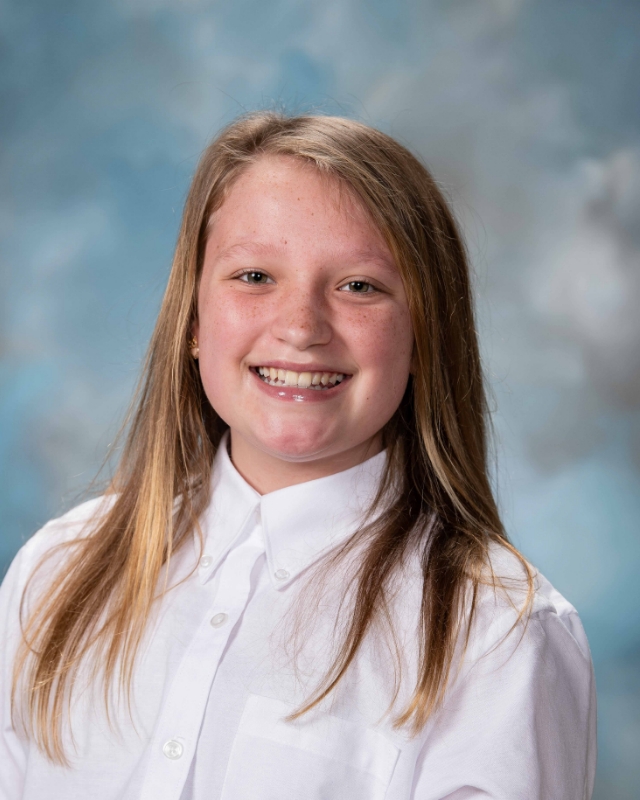 Fifth grade – Finlee Ridlehoover
Fifth-grade teachers have selected Finlee Ridlehoover of Cornelia as the Student of the Month for March.
Finlee has such an enthusiasm for learning. Finlee is very inquisitive in class. She is always kind to her fellow students. We are proud of Finlee!
–Chrissy Van Hooser
---
Sixth Grade – Isla Wagner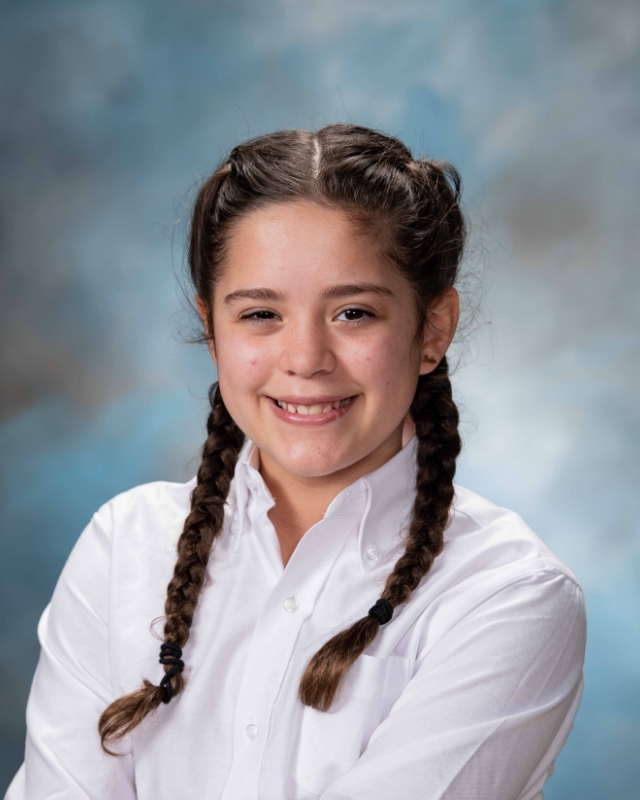 Sixth-grade teachers have selected Isla Wagner of Sautee Nacoochee as the Student of the Month for March.
Isla is self-motivated, stays on-task and is focused on academics. She is also kind, well-mannered, responsible and leads by example by showing good work habits and a positive attitude. Congratulations, Isla!
– Annette Shirley
---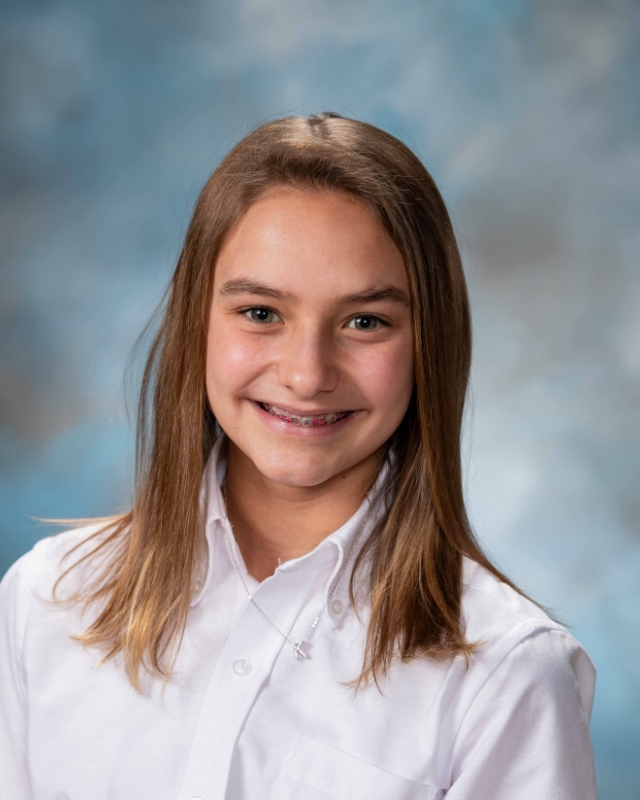 Seventh Grade – Kiera Webb
Seventh-grade teachers have selected Kiera Webb of Clarkesville as the Student of the Month for March.
Kiera is a leader and strives to make the most of every opportunity whether it's in the classroom, a sporting event, or on the stage. Kiera is a dedicated student and works hard in the classroom. She is a talented, three-sport athlete participating on the tennis, golf, and swim teams. Kiera can also be seen in drama class, or any class, entertaining her classmates with her many different accents and acting skills. Kiera not only has school spirit and academic drive, but she is well- respected by the faculty and her peers because of her positive relationships and great attitude. The seventh-grade teachers are proud to honor Kiera Webb with this award.
– Nancy Almoyan
---
Eighth Grade – Jedd Thomas and Madeline Martin
Eighth-grade teachers have selected Jedd Thomas of Cleveland and Madeline Martin of Cornelia as the Students of the Month fo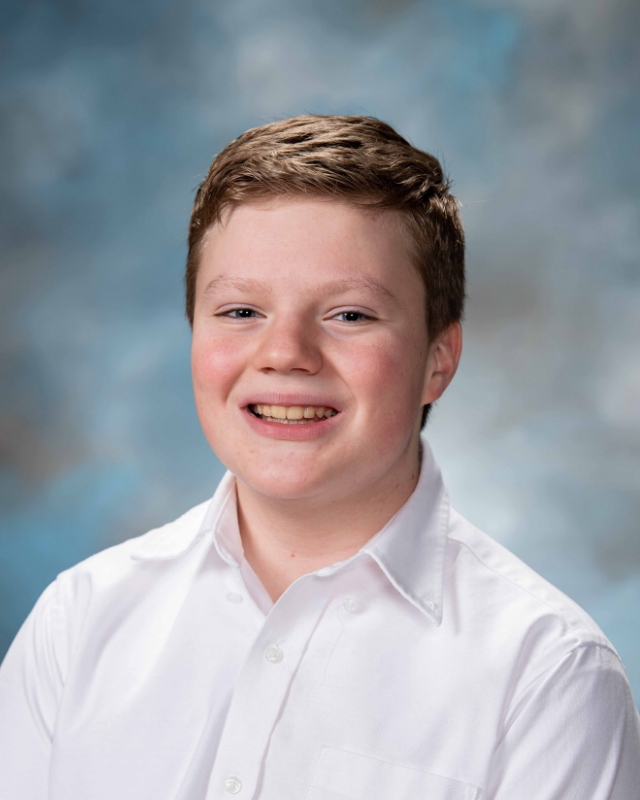 r March.
Jedd Thomas
Jedd is a fabulous student with a great work ethic who brings a great deal of energy to the classroom. Jedd continues to grow as a leader and communicator. Jedd keeps us on our toes with his excellent questioning skills. He's a hard worker concerned with digging out the truth, and always brings his best to every class.
– Hannah Gibson
---
Madeline Martin
Daily Madeline Martin demonstrates bravery and creativity, pursuing her interests with a passion. She is a skilled writer and adds depth of thought and leadership to class discussions.
Made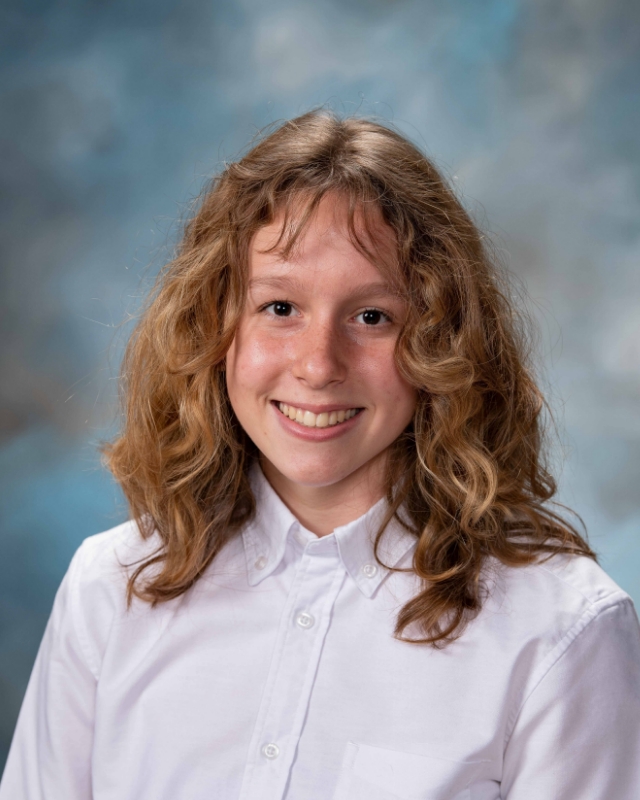 line pursues excellence in everything she does and is willing to put in hard intellectual work to understand complicated concepts. This spring, she pursued forensics with an unrivaled passion that inspired her classmates.
– Hannah Gibson