News & Announcements
TFS robotics team excels at state level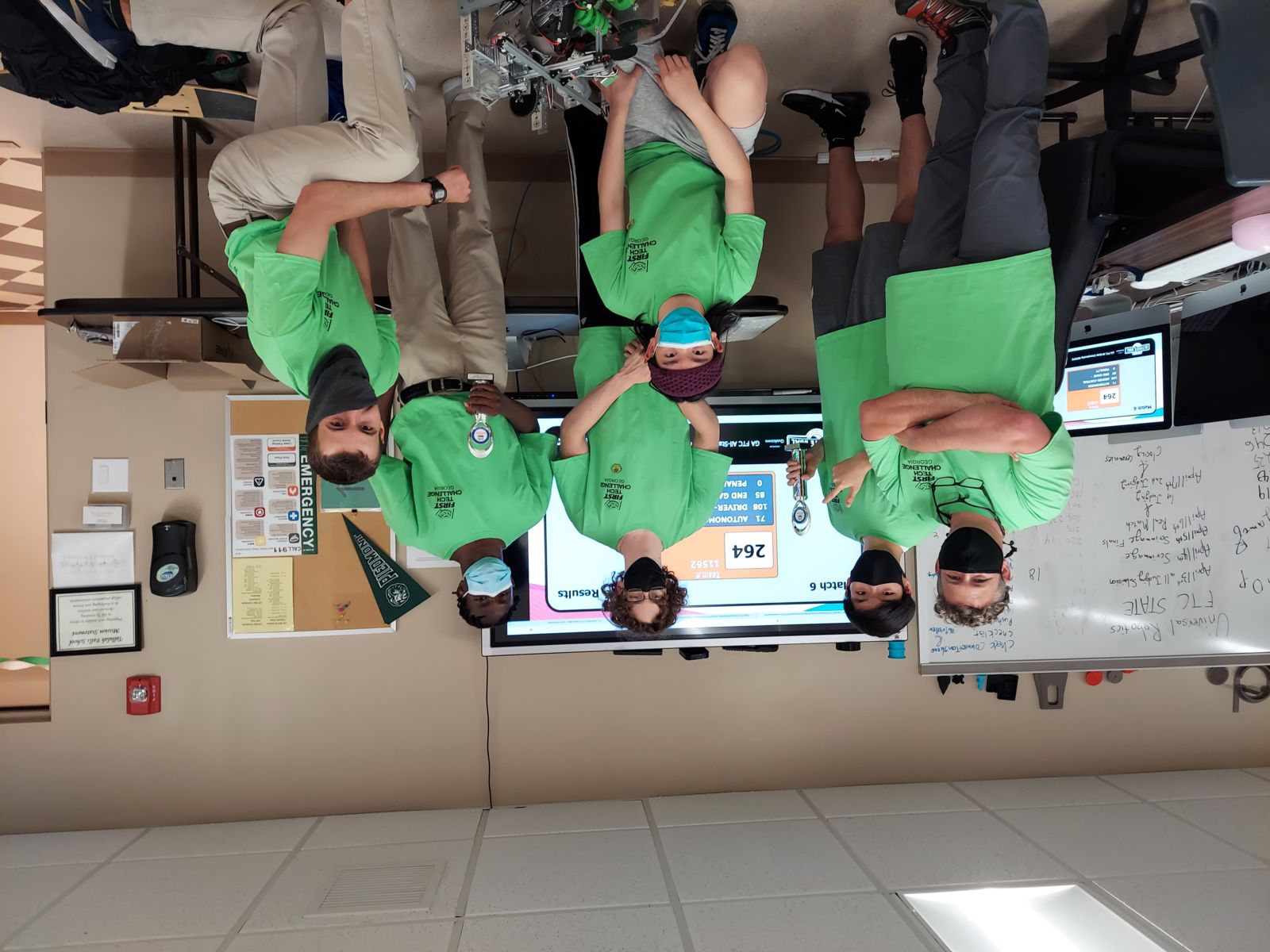 A successful season of competition led the Tallulah Falls School Universal Robotics team to excel at the state level.
Competing during the week of April 12 in the Georgia First Tech Challenge League State Championship, the team finished seventh of 38 teams, according to team sponsor Scott Davis.
"These roboticists had a blowout session for all six games at state, with all scores at or above our regular-season record," Davis said. "With a near-flawless performance, while remaining calm, cool, and collected in the last game, the team scored 264, which greatly exceeded their previous record for the season. What a way to finish!"
Just shy of being eligible to move to the next level at the World level, the team can certainly be proud of its accomplishments during this challenging year, Davis added.
On April 17, the team attended a second judging and closing ceremony where they won first place, promote award and third place, design award.
Team members are as follows: Junho So, team captain and driver; Seagan McKibben, co-driver; Evan Prince, 3D designer and scorekeeper; Nana Amankwah, marketing and videographer; Jack Guo, ringmaster and Jihuan "Jerry" Zhou, peer coach.
---
For more information, visit:
http://www.ftcstats.org/2021/georgia.html
---
Photo courtesy of Tallulah Falls School
Shown, standing, from left, are Robotics Team Advisor Scott Davis, Junho So, Seagan McKibben, Nana Amankwah; kneeling, Jack Guo and Evan Prince.