News & Announcements
TFS Pit Vipers continue huge streak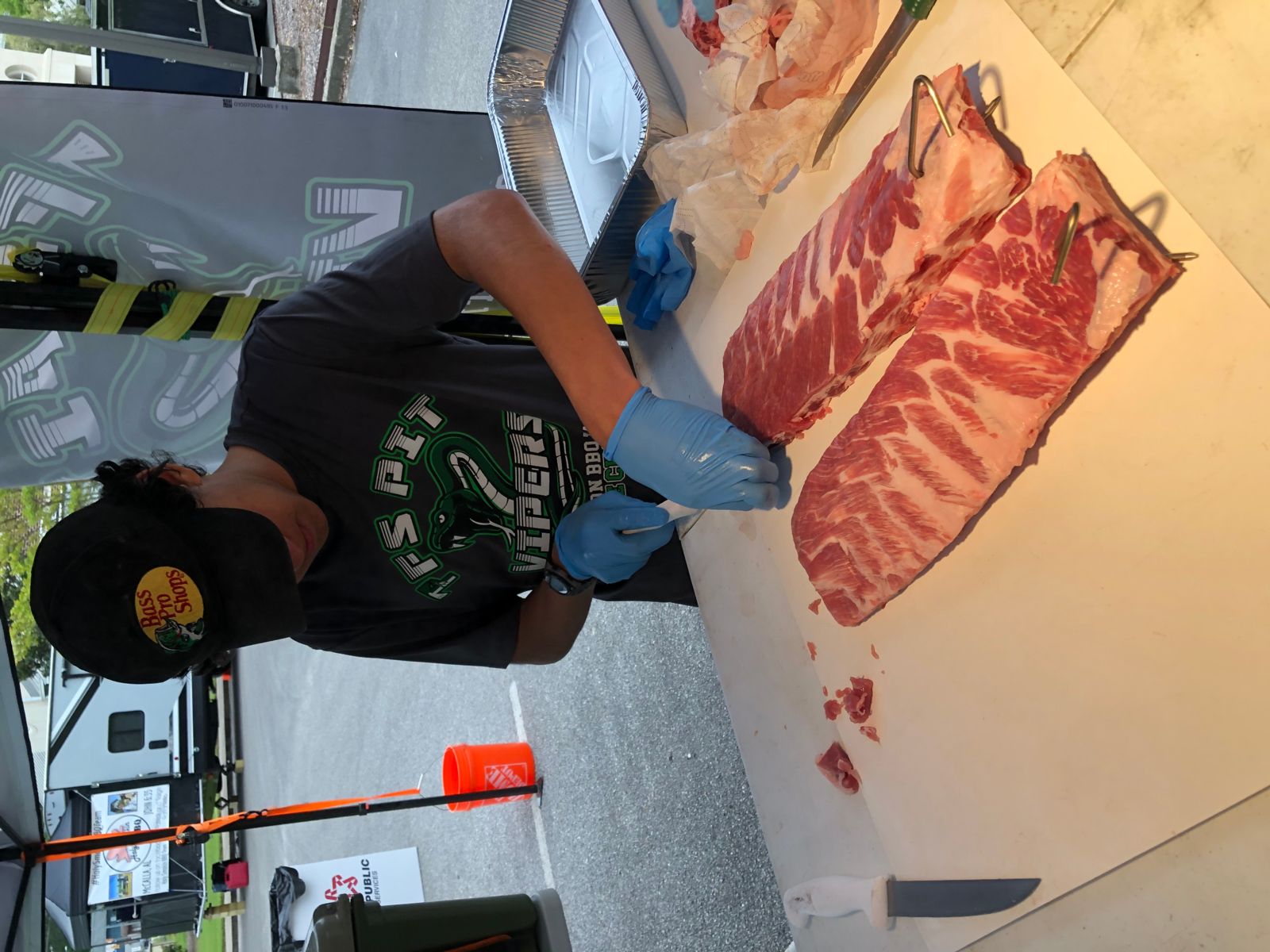 The nationally-ranked Tallulah Falls School Pit Vipers competition barbecue team continues to dominate the circuit with a 10th consecutive Top 10 finish.
The Pit Vipers went into action at the Fire at the Foothills competition held in Chelsea, Alabama on April 17, finishing fourth in ribs, 10th in pork and 15th in chicken.
With a fifth-place finish overall, Head Pitmaster Tom Tilley was pleased with the showing.
"We have an amazing group of kids who are hard-working and are good cooks," Tilley said. "This cooking streak is very well deserved."
Freshman Brooke Hayes of Cornelia is a consistent contributor to the team's efforts.
"I had a lot of fun this past weekend cooking over in Alabama," Hayes said. "It was amazing serving barbecue to the people of Chelsea. We worked really well as a team when we were boxing up our turn-in boxes; I am very proud of how we placed."
Additionally, the Pit Vipers finished third in pie, fourth in cake and fifth in "People's Choice BBQ" in the ancillary categories.
The Pit Vipers are currently ranked fifth in the nation in ribs and 10th in chicken through the Kansas City Barbeque Society.
In addition to Hayes, the Pit Vipers include freshmen Matthew Wolfe of Clarkesville, Joel Bourlet of Tallulah Falls and Marc Crotta of Cornelia, senior Ty Tilley and eighth-grader Teryk Tilley, both of Tallulah Falls. TFS Class of 2020 Alumnus AJ Hayes of Cornelia assisted the Vipers. The dessert maker for the team is eighth-grader Lily Turpin of Demorest.
The Pit Vipers' next competition will be in Huntsville, Alabama at Reeling in the Smoke, set for June 11.