News & Announcements
TFS senior receives prestigious scholarship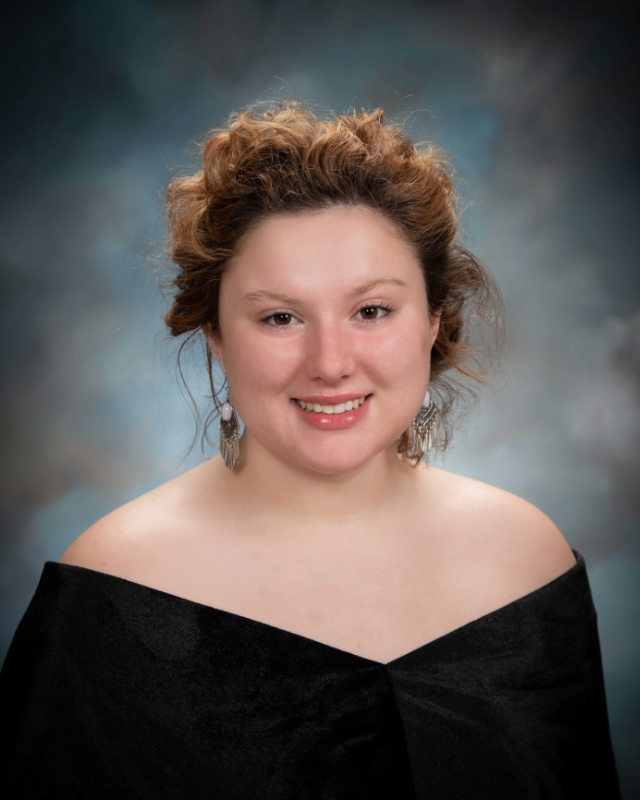 The gift that keeps on giving is how one could describe the ongoing connection of one Tallulah Falls School senior to the Jack Kent Cooke Foundation.
The foundation awarded Eva Lewis of Moultrie a four-year, $40,000 per year Cooke College scholarship; this is the same foundation that funded her tuition to TFS through the Jack Kent Cooke Foundation Young Scholars program.
"You should apply to everything," Lewis said when asked about advice for younger students seeking financial support. "I never thought it would take me into college and do so much for me. These programs are here to help you. Don't hold back."
After taking a gap year following graduation, Lewis plans to study science, either zoology or veterinary medicine. She's hoping to attend North Carolina State University.
Thanks to the foundation, she's been networked with other scholars throughout her time at TFS. In the future, she'll be connected to this year's 60 other scholarship recipients for the duration of her college career. Additionally, she has access to an advisor/mentor for guidance. She's also attended summer programs in Greece and Pennsylvania.
Being a part of the Young Scholars program was an advantage going into the application process for the college award, Lewis said. An early ACT score qualified Lewis for her initial award when she was in middle school.
"It's opened a lot of doors for me that would have been closed," she said. "I've met a lot of people; it's a big community."
She's enjoyed her time as a boarding student at TFS, even though she's been a blended student for the majority of her senior year.
"I felt like I had a lot of sisters," Lewis said. "I'd never had that before."
She looks forward to being back on campus for graduation on May 16 to see her classmates and teachers.
English teacher Terri Bogan has high praise for her student, especially during the challenge of learning remotely during the pandemic.
"There is no doubt the 2020-21 academic year has brought many challenges to the classroom and student learning. While these issues discourage and affect many, some accept adversity as a learning curve. Eva has taken the latter path in my college English class, public speaking and mythology courses," Bogan said.
Lewis contributes both perspective and personality in class effectively, Bogan said.
"Even through a camera, Eva displays an even-tempered attitude despite Internet issues, poor connectivity, and other conditions that sometimes come on without warning and demand we all go to 'Plan B,'" Bogan said. "I commend her for her poise, consistency to her work and her apparent love of experience to attain both knowledge and wisdom. I don't think Eva minds a day that is not routine, for she seems okay with surprises and unexpected opportunities."
---
More about the Jack Kent Cooke Foundation:
The Jack Kent Cooke Foundation announced 61 graduating high school seniors will receive the Cooke College Scholarship. This year's recipients, who represent 26 states, will receive up to $40,000 annually to cover costs associated with their undergraduate education, as they go on to attend some of the nation's top colleges and universities next fall. As the pandemic continues to cause economic disruptions in the lives of American families, college application rates have seen a dramatic decline among low-income and first-generation students. According to the Common App, applications from first-generation students declined by one percent. The Cooke College Scholarship Program seeks to close the gaps in higher education access for driven students with financial need.
Cooke College Scholars will receive financial support, along with ongoing educational advising from Foundation staff and access to a network of over 2,800 active Scholars and Alumni. Scholars will also receive opportunities for internships, study abroad, and access to graduate school funding.
This year, students applied for the Cooke College Scholarship from all 50 states, Washington, DC, Puerto Rico, Guam, Northern Marianas, the Virgin Islands, and American Samoa. The Foundation evaluated each submission, and selected Scholars based on their academic ability, persistence, leadership, and financial need. Scholars will go on to study in fields such as biological science, engineering, computer science, and political science.