News & Announcements
Lady Indians MS win Tri-State Championship; boys finish runner-up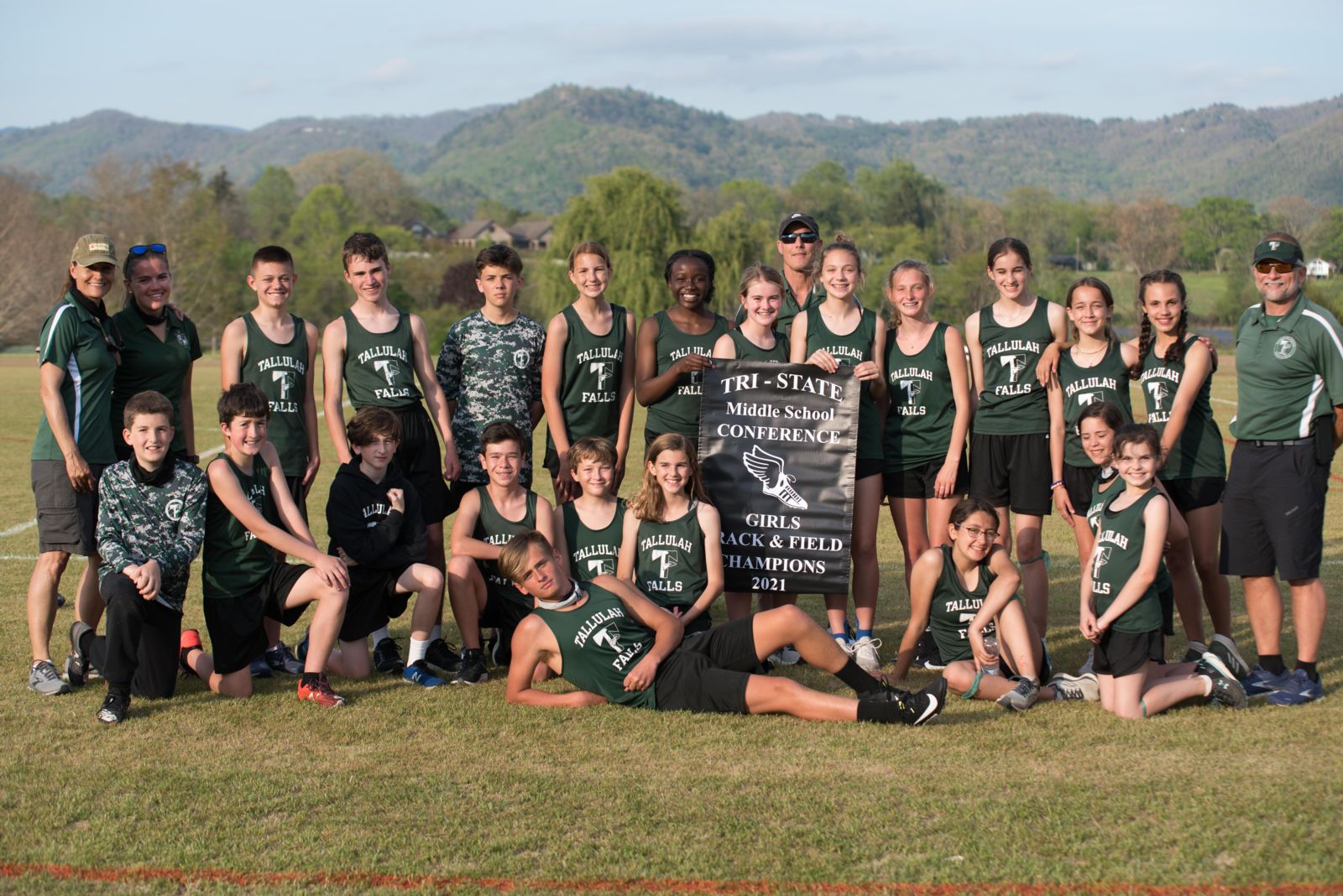 The TFS MS track & field teams competed in the season-ending Tri-State Championships, with the girls team winning for the ninth time in 10 years.
The Lady Indians outscored Rabun Gap and Highlands, combining for 76 points. The boys had a streak of 10 championships in a row, which came to an end with a second-place finish. Both teams were fairly young, as the boys were mostly comprised of sixth-graders.
The girls who took individual top finishes include Jace Ibemere (Long Jump, Triple Jump, 100 M), Kaitlyn McArthur (High Jump, 300 MH), Lizita Miller (200 M), Breelyn Wood (Shot Put), 400 M relay (Miller, McArthur, Chesney Tanksley, Ibemere) and the 4x400 relay (Ibemere, Miller, McArthur, Tanksley).
Runner-up slots for the girls went to Haylen McGugan (1600 M), Miller (100 M, Discus) and Tanksley (400 M, Triple Jump). Also scoring for the banner-earning girls were Gracey Eller (High Jump, Discus), Delaney Johnson (200 M, Shot Put), Jasmyn Marshall (1600 M, 300 MH), Adelaide Tatum (High Jump, Long Jump) and Wood (400 M).
For the boys, Jason Bard, fresh off of running 5:43 for a 1600 M PR at the MS State Championships on Sunday, won the shot put and discus and placed second in the 1600. Also at the pinnacle was the 4x400 relay team (Cody Loonubon, Timothy Beck, Wyatt Fountain and Bard).
Runner-up placing for the boys included Beck (800 M), Josh Lander (300 MH), Loonubon (100 M, 200 M) and the 4x100 relay. Other scoring for the boys included Beck (1600 M), Fountain (200 M, High Jump), Bryson Freeman (Long Jump, 800 M), Loonubon (Long Jump), and Roman Roberts (400 M).