News & Announcements
Season Recap: Varsity Baseball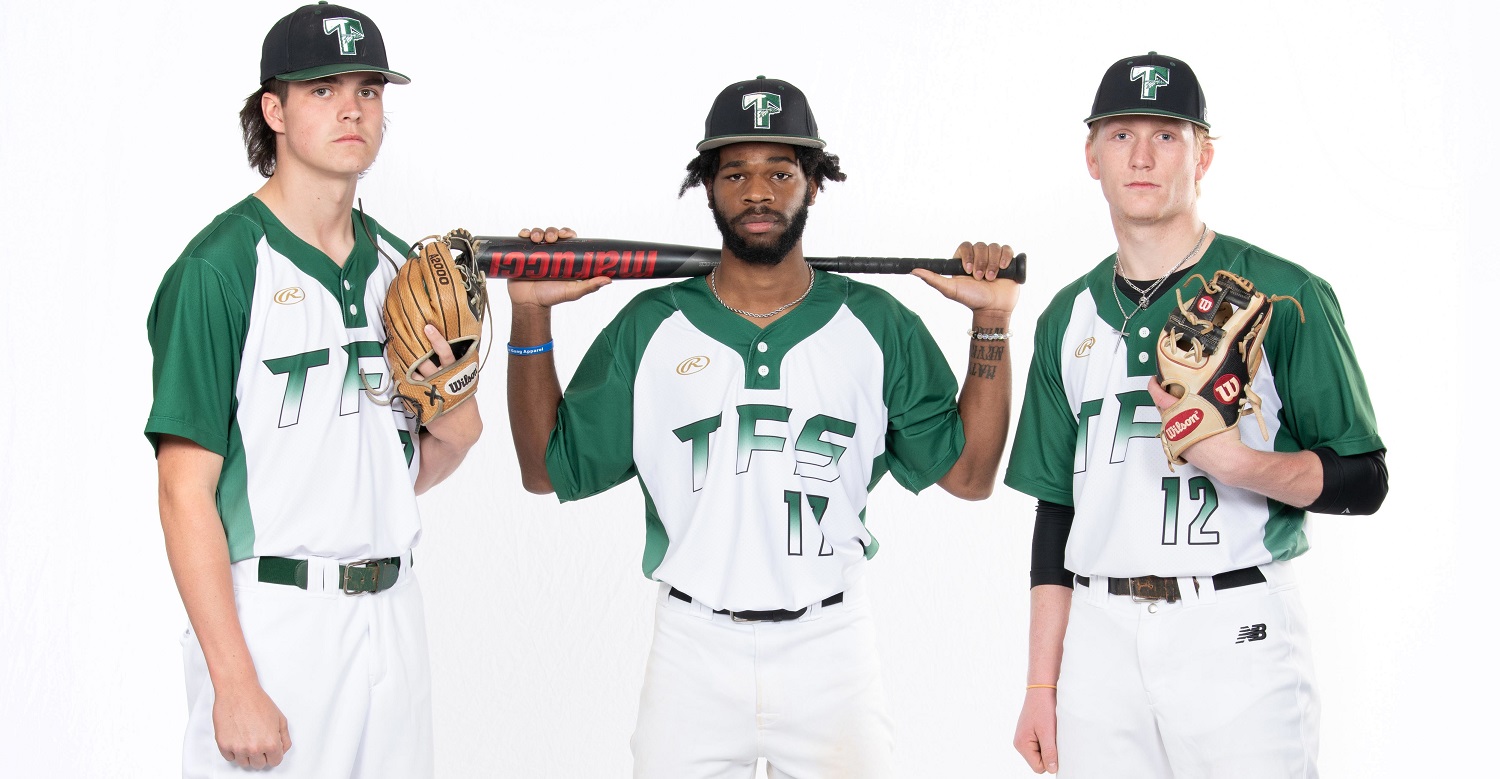 Usually it takes time to build a successful program or change the trajectory of it, especially when bringing in a new coach to take a team to the next level. That wasn't the case when TFS made a homerun hire in coach Justin Pollock not too long before the school year started.
He quickly raised the bar for the Indians, and the boys bought in. What followed was the most successful team TFS has ever had in baseball, capped by a school record 13 wins and its first-ever playoff appearance. The season saw the Indians reach uncharted territory, winning four in a row twice (school record) and posting two shutouts (school record). The Indians even took their first known win over a top-10 ranked opponent when beating Prince Avenue Christian 6-2 on March 30.
TFS thus opened a new era in style with a new coach, brand new state-of-the-art lights for the first time on the field and a set of drastic cosmetic changes to the Higgins Baseball Complex.
Seniors Baylor Carnes, Chathan Clouatre, Trent Thomas, Tate Whitfield and Cainan Yaskiewicz played their final season at TFS. Thomas proved to be invaluable, batting a team-high .320 with 2 homeruns and 23 RBI, 18 runs, and 10 doubles. Those numbers, aside from the runs scored, were tops on the team. He also tied for the team lead with 5 wins on the mound, posting a leading 3.57 ERA.
Clouatre, a Toccoa Falls College signee, finished his stellar career with a 2021 stat line that includes a .260 average, 11 RBI, and a team-high 26 runs scored along with 11 stolen bases. Junior Aubrey Higgins also had a solid year pitching, posting 5 wins and a 4.42 ERA along with a team-high and single season school record 78 strikeouts. He had four games in which he struck out at least 10 batters. Other leaders of note include junior Joel Miller (.495 OBP, 21 runs, 13 RBI, 12 SB) and sophomore Frankey Moree (15 RBI, 10 runs).
Single-season records that were set include Thomas' two homeruns and 10 doubles, Clouatre's 26 runs scored, Miller's 12 stolen bases, and a dubious stat of hit by pitch, in which Miller's 16 and Clouatre's 11 were the top two such marks in school history. Higgins and Thomas both put up five wins, which tie for the top mark at TFS, and Higgins' 78 strikeouts and Aiden Gragg's two saves are atop the records lists as well.
The Indians went 13-14 overall and finished 7-8 in region play, coming out of Region 8-A Private as the fourth seed. The season ended in a two-game sweep at the hands of Wesleyan in the first round of the GHSA 1A Private State Tournament.