News & Announcements
Hall, Jackson help guide team North to GHSGCA Championship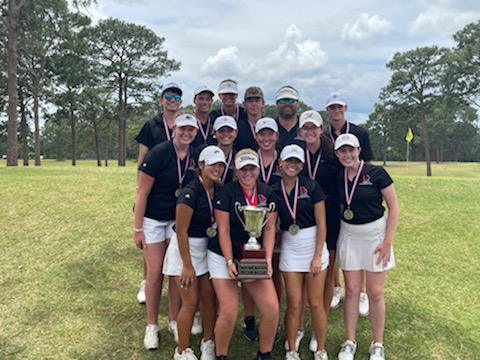 Recent TFS grads Brinson Hall and Maggie Jackson, both All-State members, had the opportunity to compete in the 2021 Georgia High School Golf Coaches Association (GHSGCA) All-Star Tournament in Moultrie on June 2-3.
The two-day tournament featured 10 girls and 14 boys from the North vs South in a best-ball and match play format. This marked the 14th year of the tournament, which features thte top golfers in each part of the state of Georgia.
Hall and Jackson were on the winning side, as the North held on, winning 23 1/2 to 12 1/2. 12 points were available on day one and 24 the next. The North team won their match, and their point, as a team on the first day. Jackson won while Hall dropped a tough individual match on the second day. Hall overcame a 5-point deficit to only being down two with a chip-in for par on the 17th hole.