News & Announcements
Pit Vipers slide into Top 5 finish in Indiana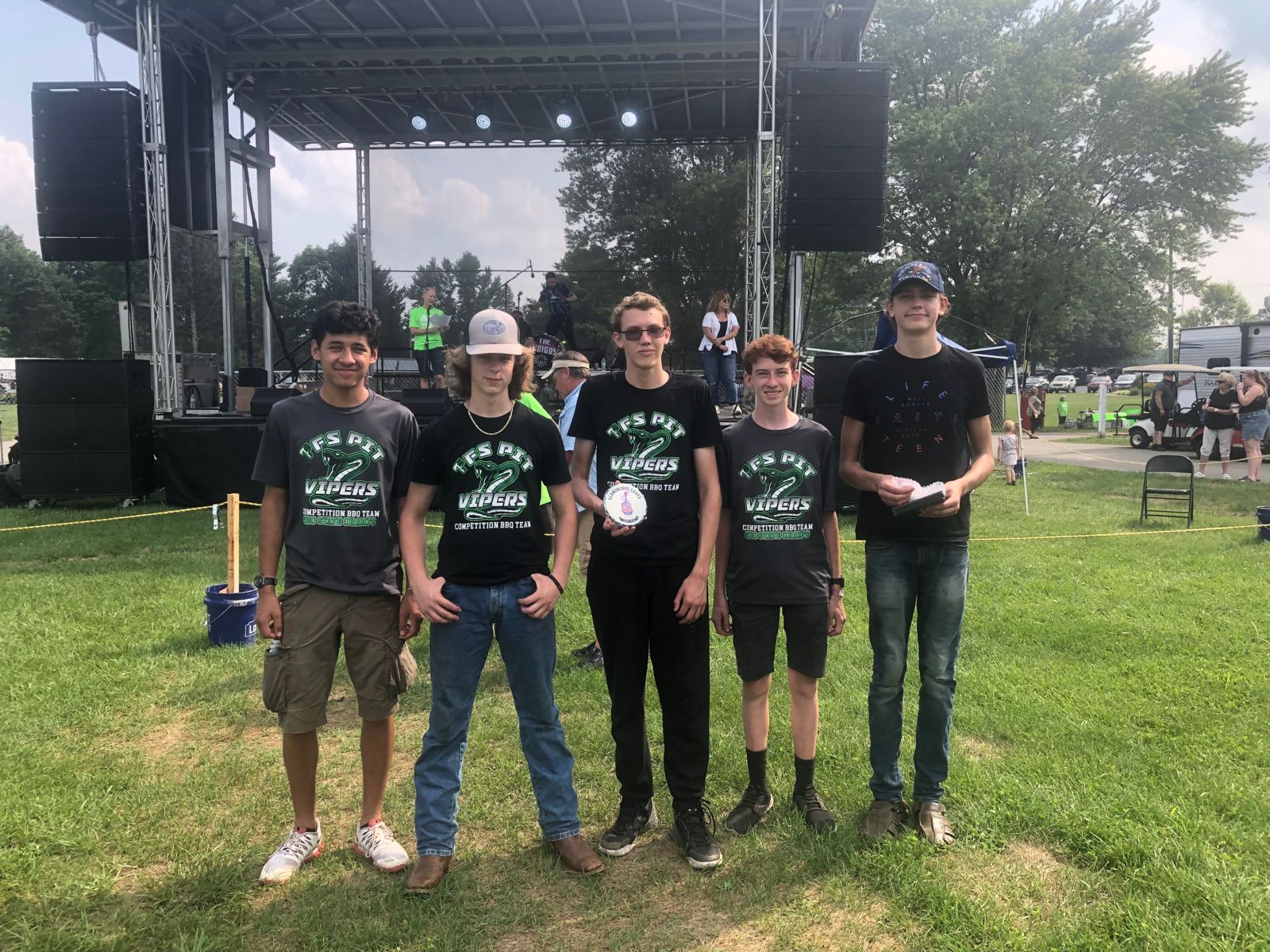 The Pit Vipers traveled to Bloomington, Indiana, for the B-Town Hot Summer Nights Barbeque and Music Festival, a Kansas City Barbecue Society competition.
Over two days, the Vipers basked in the sweltering heat and humidity among a field of tremendous and seasoned rivals to finish in the Top 5, said Head Pitmaster Tom Tilley.
"This competition had the largest number of categories we've ever entered," Tilley said. "I'm super proud of what the kids accomplished."
Awards were presented as follows:
Sauce, third
KCBS Chicken, fourth
KCBS Pork, fifth
KCBS Ribs, eighth
Peoples' Choice Pork, eighth
Anything Butts, second – Butterfinger Bar Cake created by freshman Lily Turpin
"We had a great turnout of Vipers for this trip," Tilley said. "They worked really hard."
Traveling Pit Viper team members included freshman Zach Freeman, sophomore Marc Crotta, sophomore Matthew Wolfe, freshman Teryk Tilley and recent graduate Tyrus Tilley.
"July is a busy month for the Pit Vipers; next weekend, we will be in Cumming," Tilley said. "Come see us at the Georgia BBQ Championship Summer Showdown!"