News & Announcements
Girls golf ranked 12th nationally by NHSGA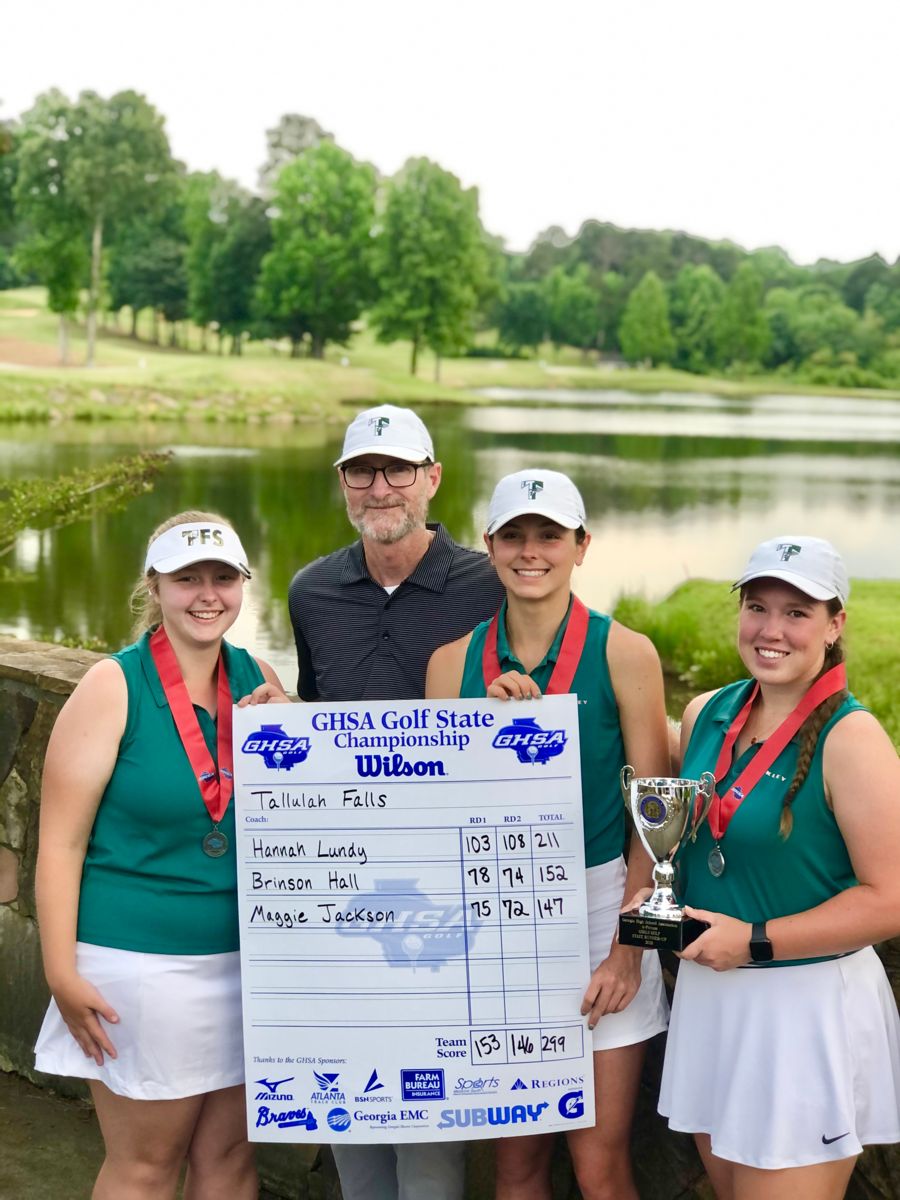 The season has long been over, but the Tallulah Falls School girls golf program, which finished the 2021 season as the State Runner-Up, keeps garnering more recognition.
The trio of Brinson Hall, Maggie Jackson and Hannah Lundy were ranked 12th in the nation by the National High School Golf Association. Nearby Lake Oconee Academy was tied for 12th as well, while Georgia also had Holy Innocents' as #2 on the list. Athens Academy was just behind TFS at #14.
Jackson and Hall graduated in the spring, but Lundy will be back in 2022 to anchor the girls varsity team.